This Offer is Closing Dec 8, 2023
Join Natty's LIVE 28-Day Fertility Challenge TODAY!
4 Week Group Challenge with Nattassia Wynter
Start Getting Positive Fertility Results In 4-Weeks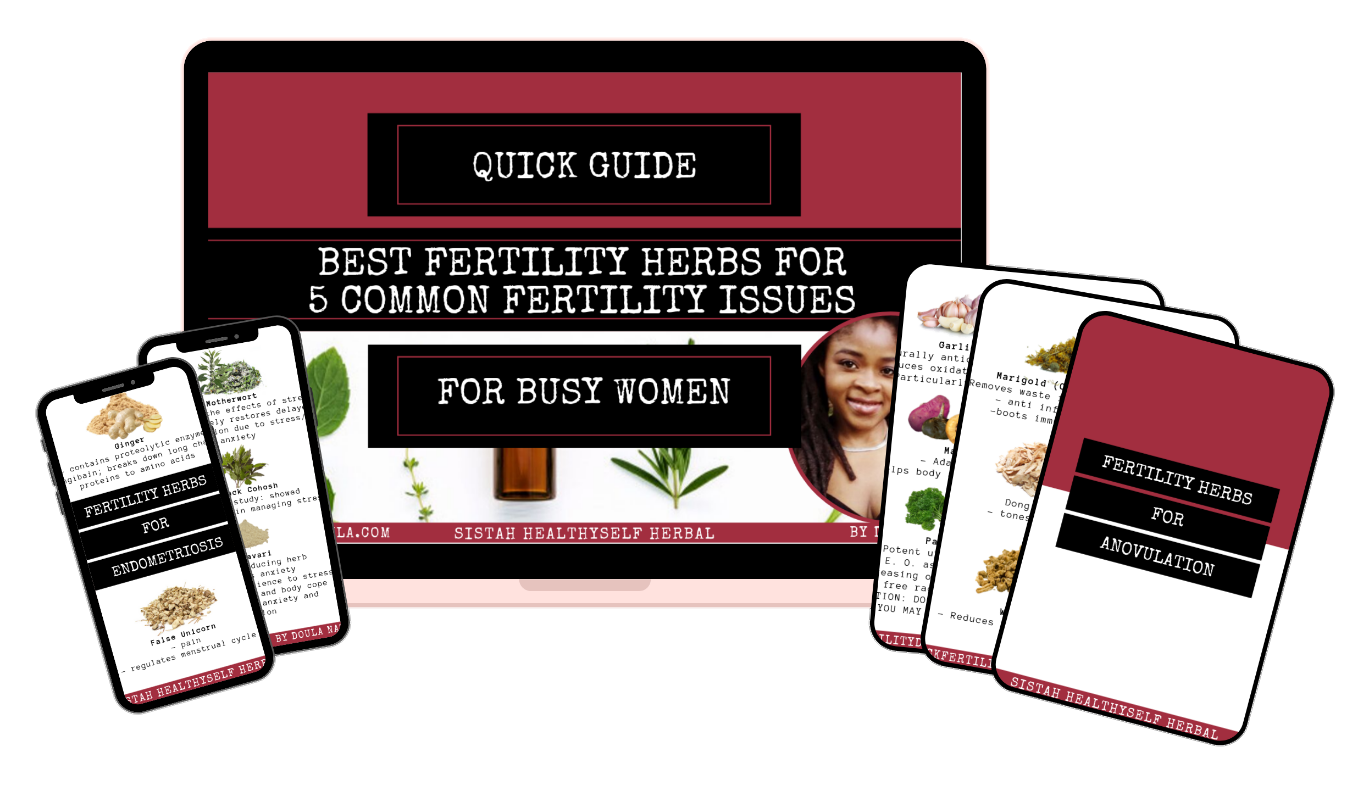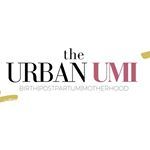 Wanna Get Results Quickly?…
…so you can know that natural fertility methods work.
You know you need to prepare your body for pregnancy…
…and want to get results trying all these natural treatments…
But you have difficulty getting started, creating a fertility routine on your own and staying committed long enough.
You're ready for healing and down for whatever it takes, but you feel like you've failed to really do that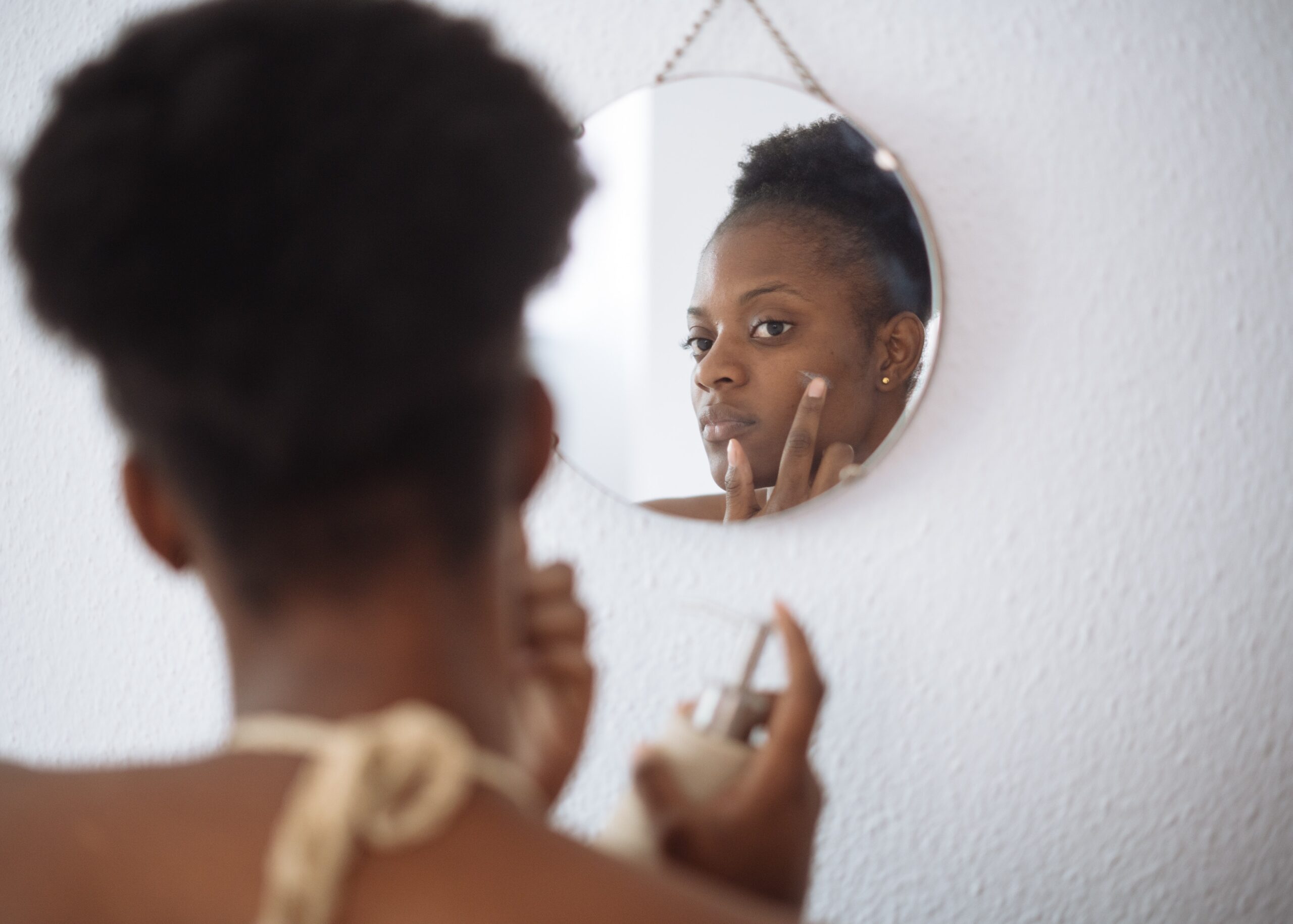 You Want to Challenge Yourself!
You know you need to start somewhere, and are super motivated to maybe exercise, eat healthier or reduce stress but you don't even know how to get started!
Everytime you try to start or create a routine you end up feeling stuck, confused what to do next or like you don't even know if natural methods will work for you.
You're overwhelmed PERIOT!
But you want to be more consistent, have more confidence and have something in place to help you conceive.
You've had some progress doing the little things you've tried before but you want to start over, stop researching and prioritize your fertility in your busy life this time.
You just feel like you need to challenge yourself more but you need a plan, guidance and accountability.
All you want is to quickly get results that have worked for other women so you can know what works.
You're right! Getting results should be Easy!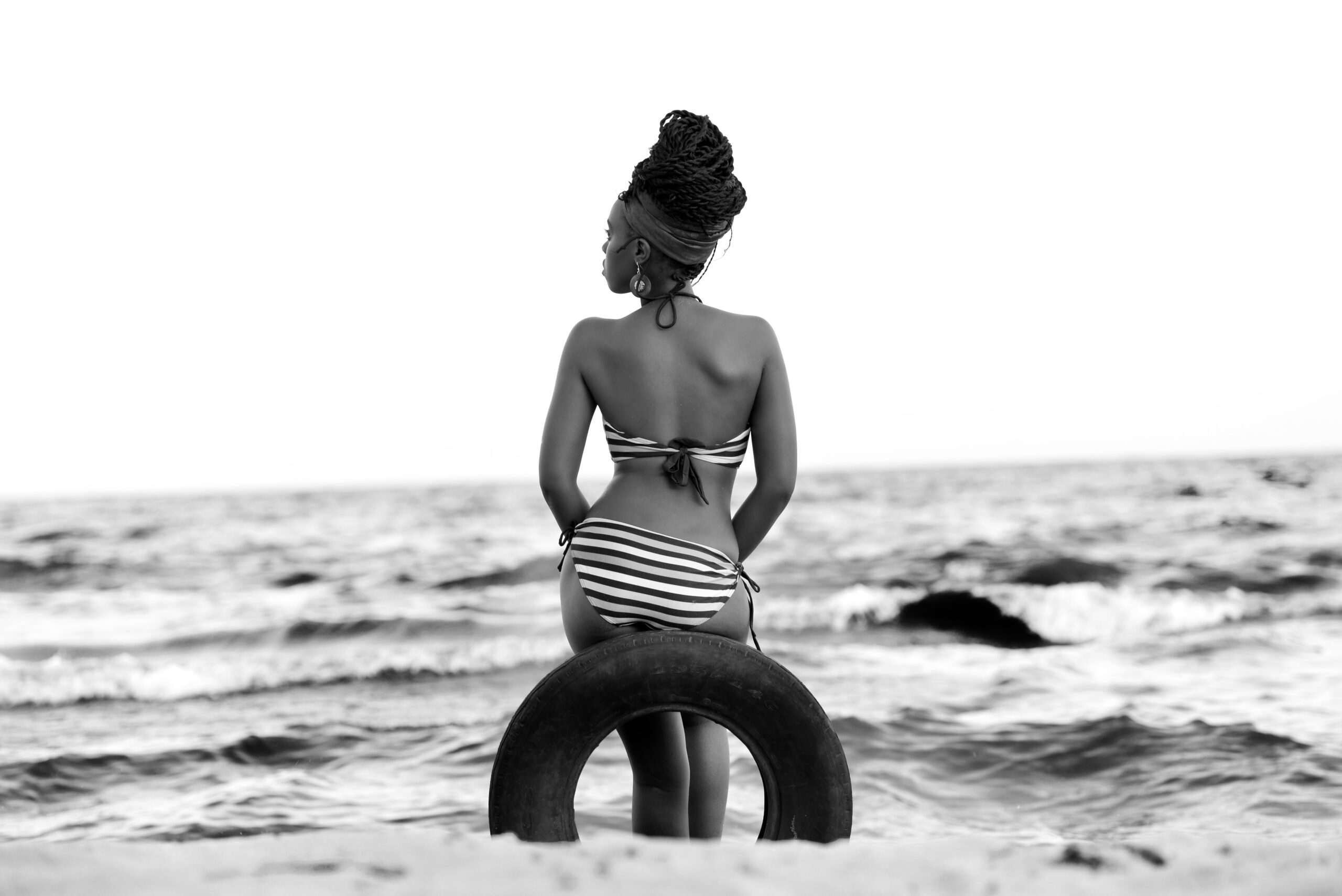 You're right! Getting results shouldn't have to be so hard.
You shouldn't have to wait forever to know if natural fertility methods work.
Fast Fertility Results!
Start Getting Positive Fertility Results In 6-Weeks!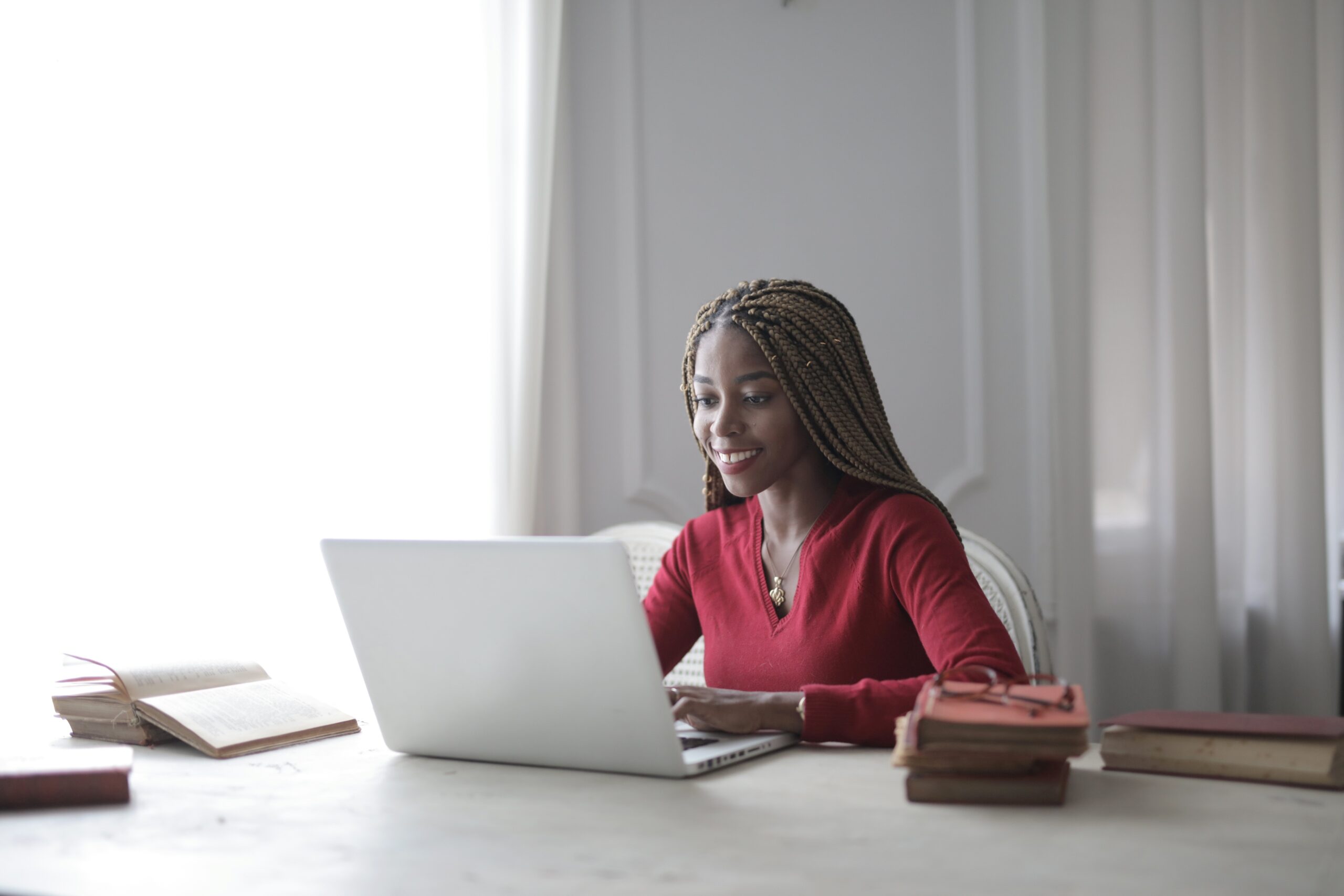 You want a Fertility Friend!
Wouldn't it be great to finally start increasing your fertility naturally without having to know it all or do it all to get results?
How rewarding would it feel to have a plan and a routine that works for you and your life so you can get work done and work on managing and improving your fertility?
What would having noticeable progress at the end just 6 weeks do for your confidence and faith in being able to conceive naturally?
Do you want to feel like you know what you're doing?
Start a new chapter on your fertility journey?
And skip long drawn out appointments and endless tests that offer no diagnosis or results?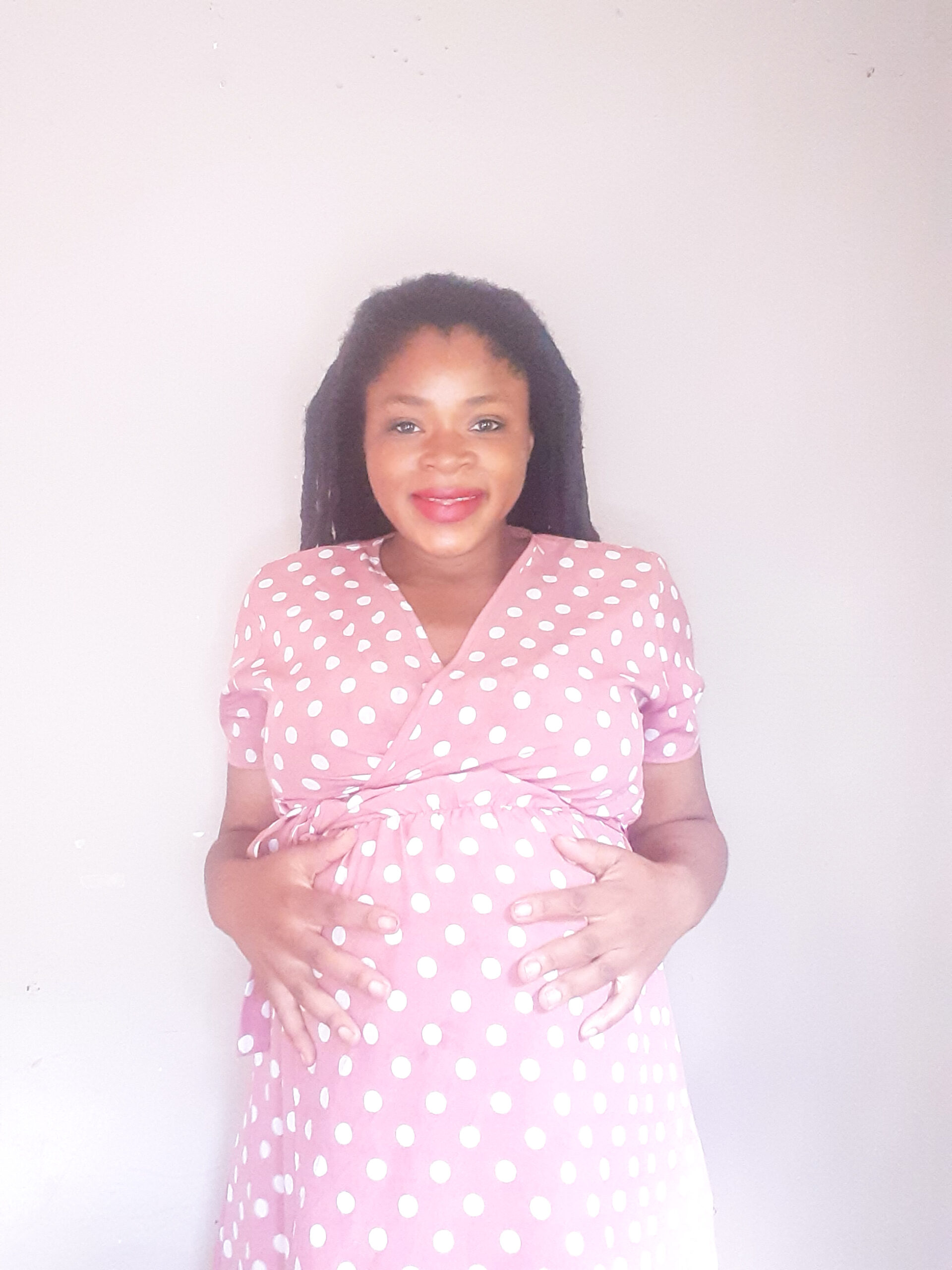 Hi, I'm Nattassia! Just like you, I was scared I'd never be able to have a baby, be a mother and start a family. But, I got to a point where I said, enough is enough…there had to be a better way.
It wasn't until a few years ago when I was really ready to overhaul my diet, lifestyle and began my fertility selfcare routine that I completely got rid of my long painful periods and even shrunk my fibroid.
But, it took me over 15 years to fully implement what I learned over the years because I had no clue where to start, no support and no guidance.
I failed many times on my journey. In between those years, I've experienced times where I couldn't conceive no matter what and even had miscarriages because I just didn't even know I was pregnant. I was just so out of touch with my body.
While I was young, the fear of never being able to conceive was very real. It was some of my most weakest moments. I know exactly what that feels like all too well. That's what stuck…even after I have my first child.
I don't want you to fear never having a baby.
I don't want you to wait 15 years to successfully start implementing what you need to do to conceive naturally.
You deserve to know that you can improve your fertility naturally and conceive naturally.
You're not alone and you don't have to figure it all out alone or do it alone like I did.
What My Clients Have to Say…

Hello,
Do you have anything else I could purchase to boost my fertility? I would like to get pregnant. I have fibroids. I want to go the natural way. No surgery I hope. Been trying for two years hopefully this year.
Thanks .
Thanks for the response! The fibroids are shrinking I went to the fertility clinic in November. It was 8 cm and I got another check up to see if I needed surgery and its down to 7cm now. I got the update last Tuesday. So happy! I need to continue what I'm doing to shrink it even more. Are selling more of the steaming herbs because I will be purchasing often?
The good news is I don't need surgery. He said its basically a wait and see situation right now.
Hi,
I just [found] out I'm expecting. I'm so happy ?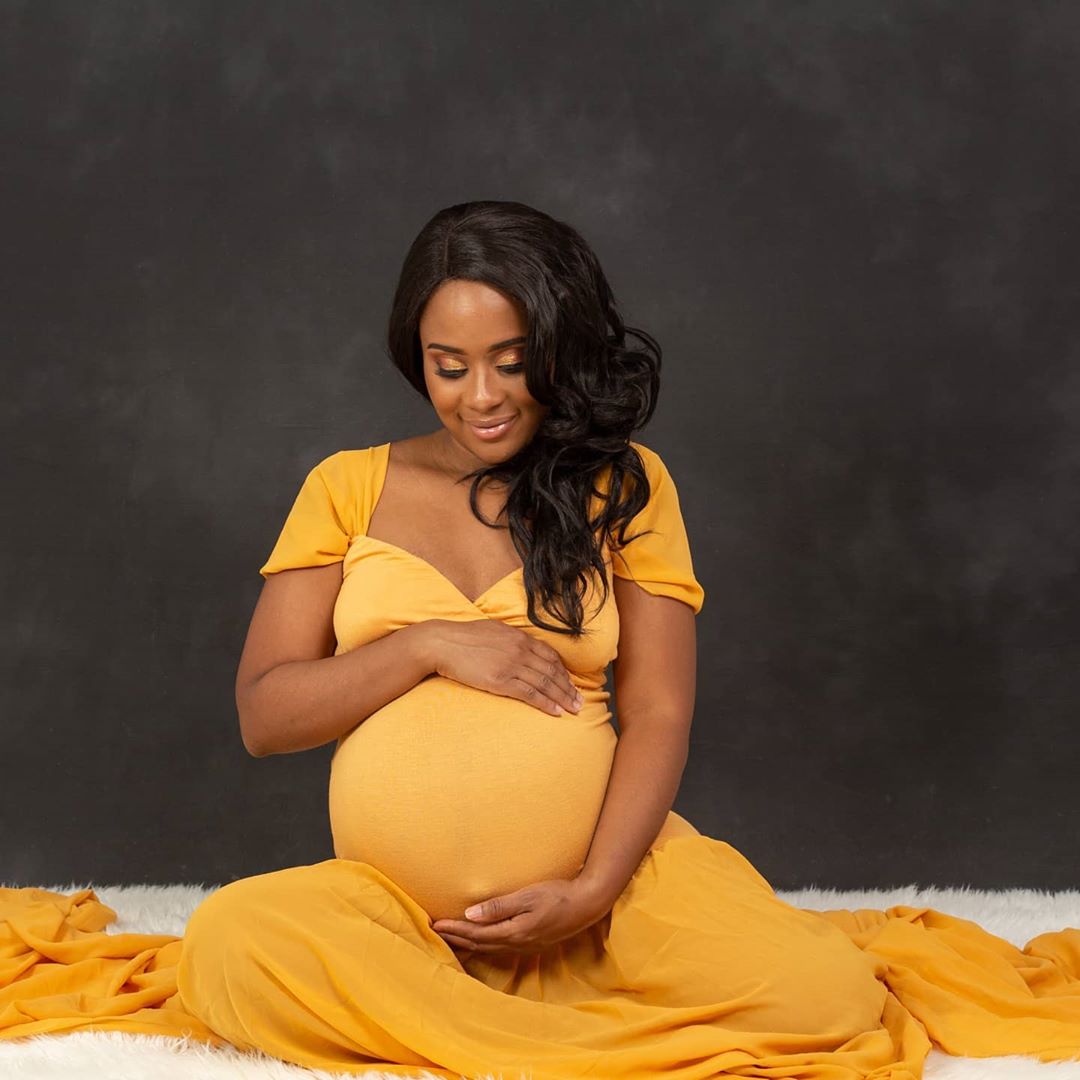 Sabrini
Elementary School Teacher

I started following you recently and I just want to say thank you for educating us on our reproductive health.
Me and my husband are on our ttc journey to conceive baby #1. I was diagnosed with PCOS a few years ago.
As of Jan this year I've stopped eating meat and have more of plant based diet…My cycles have been more frequent…
I've started meditating more and getting [intuned] with my body like never before…I also know education is key while on this journey…
Again, thank you for being a light to the black fertility community. I truly appreciate you.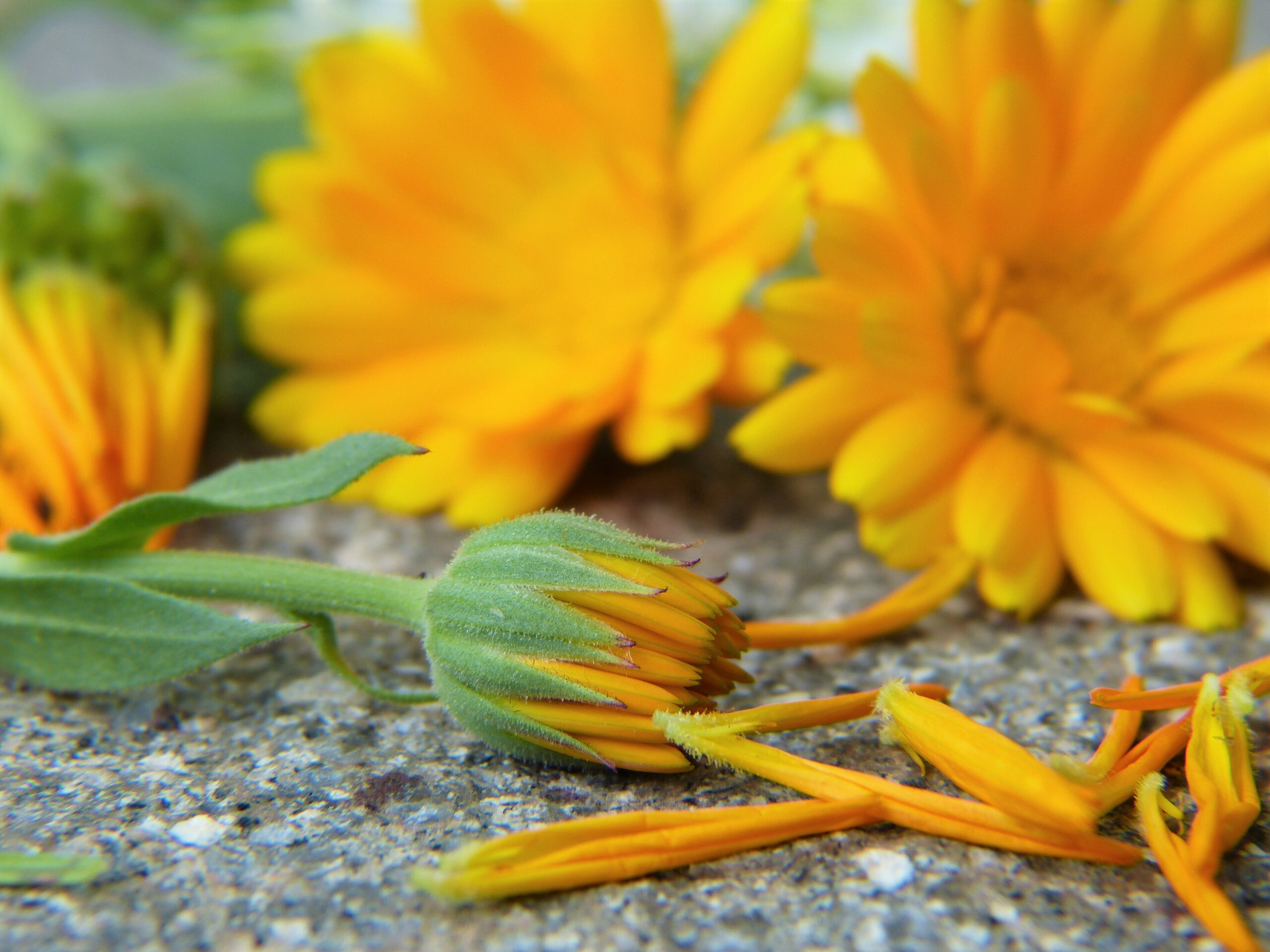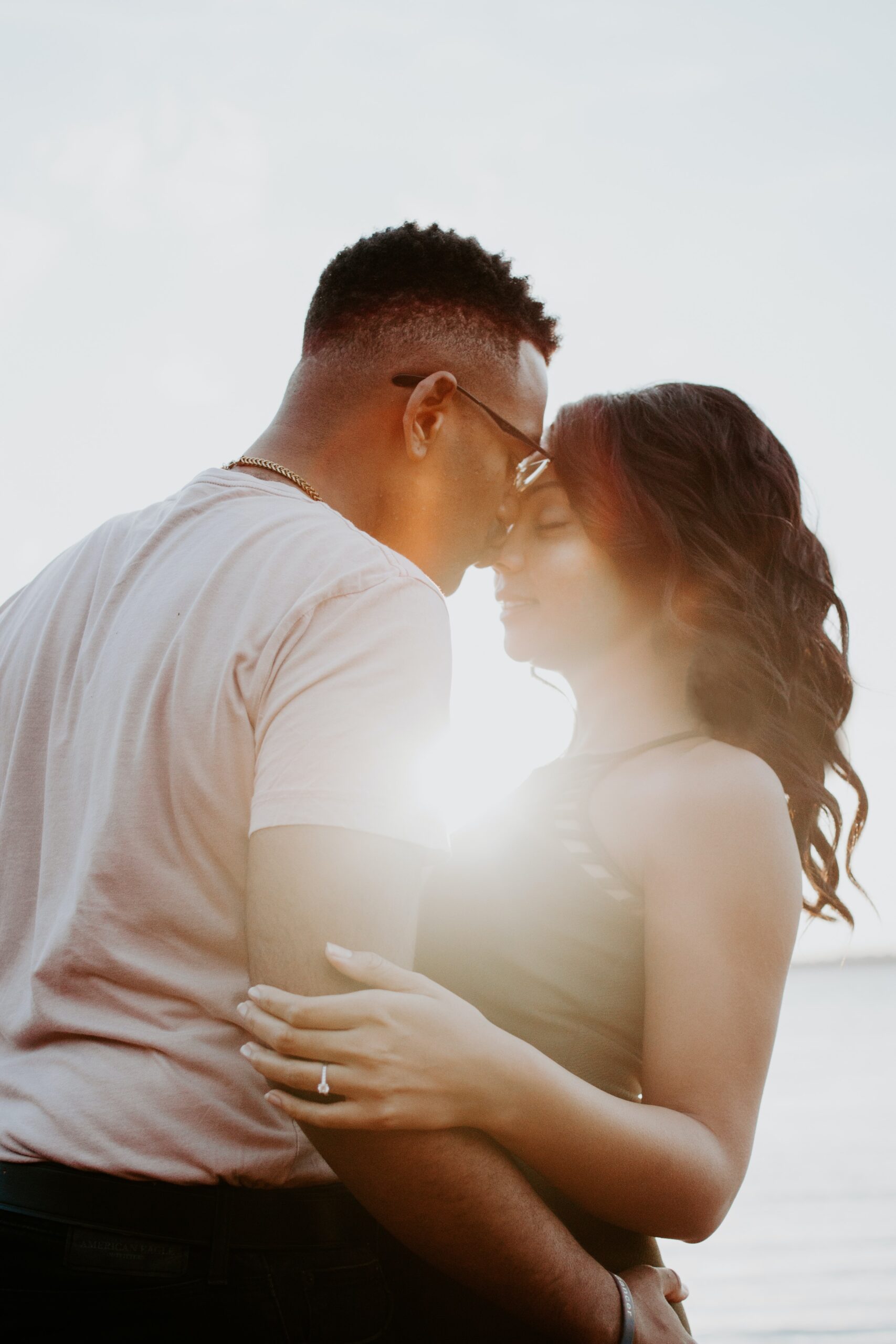 Work With Me
Get results including:
Reducing fertility issues and symptoms like fibroids, cysts, endometriosis, and painful periods.
Better cycles, hormone balance and less pain.
Losing weight, feeling healthier and having more energy!
Knocking out meat, sugar, carbs, coffee and other poor habits.
Increasing healthier eating and lifestyle habits with better options.
Being more disciplined, confident, feeling a greater sense of accomplishment.
Quitting smoking and breathing more fresh air instead.
Stop drinking alcohol and drinking more water and healthy drinks instead.
Practicing more selfcare getting more intune and aware of body and femininity.
Having more mental clarity, accountability and control.
Feeling less stressed, more flexible, relaxed and carefree as you reach your fertility goals!
These are just some of the results you may experience as you become more fertile and ready to conceive in this six week program!
Month 1: Get Ready to Conceive!
Fully prepare your mind and body for conception
Month 2: Release Your Womb!
Completely implement everything to the fullest capacity.
Month 3: Receive Your Baby!
Get pregnant using all the strategies and the plan you've been on
Week 1: Awakening Your Fertility Mode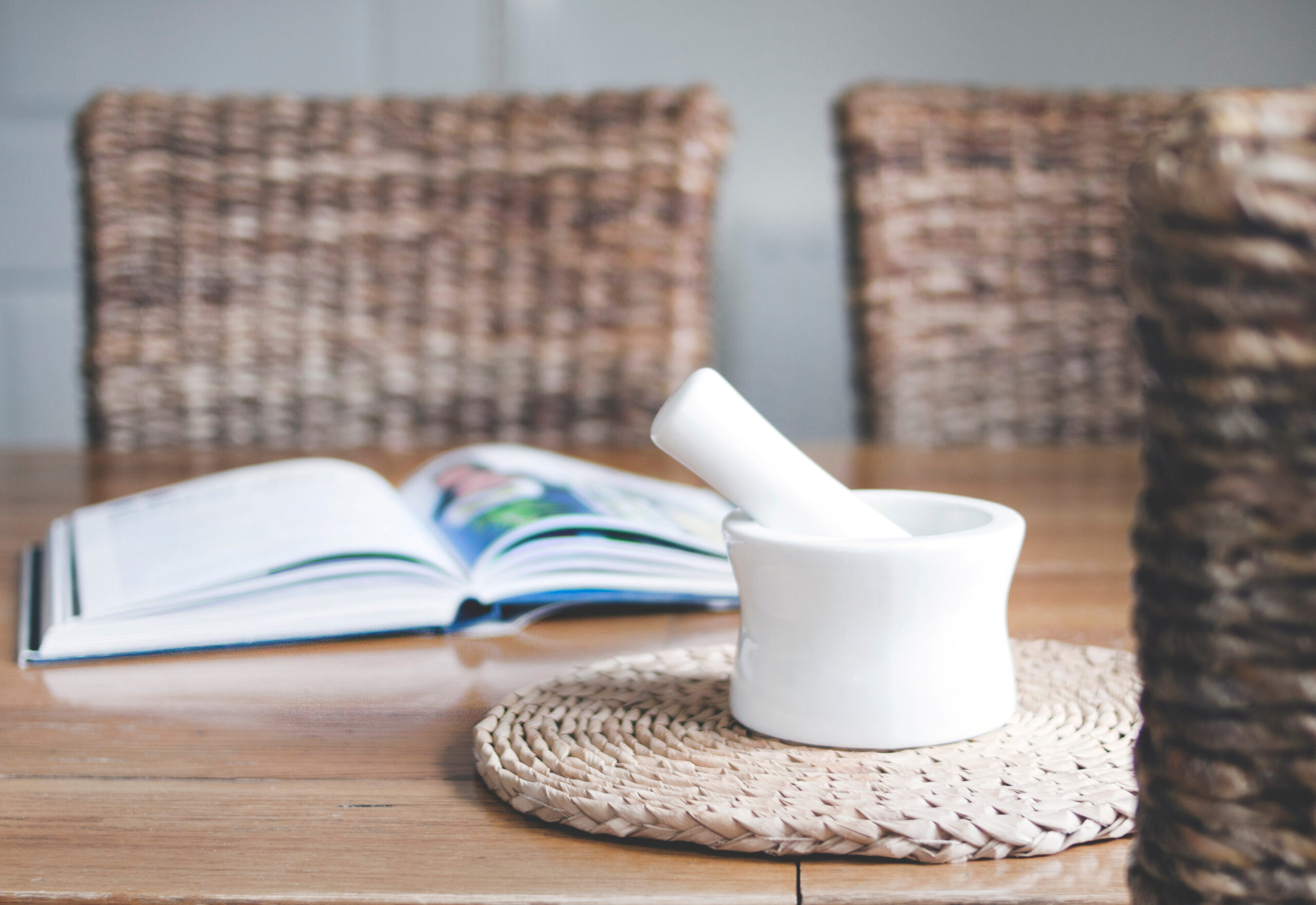 Time to start adjusting your body to your new routine and protocols ahead with simple exercises, activities and healthier nutritional choices and in the simplest way with the least resistance possible.
Jumpstart your fertility
Jumpstart your fertility by adjusting your body to your new routine.
Restart your cycle
Begin restarting your hormonal cycle with simple exercises, activities and healthier nutritional choices.
Implementing fertility strategy
Start implementing your fertility strategy with the least resistance and in the simplest way.
Week 2: Acceleration to Conception Mode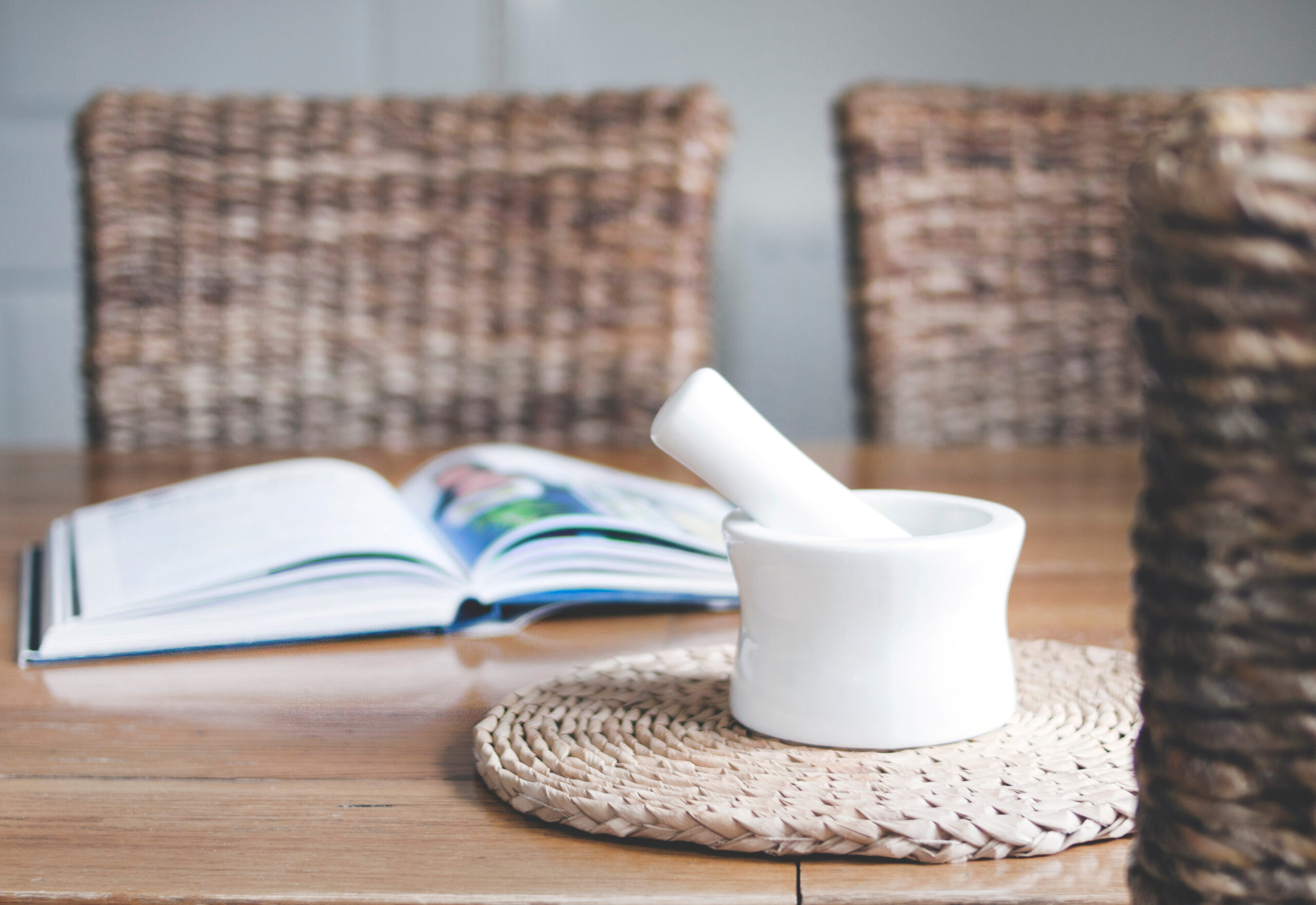 Move on to greater possibilities by putting in more effort with longer activities as you reduce and replace old habits and perfect your new routine.
Week 3: Fertility Activation Mode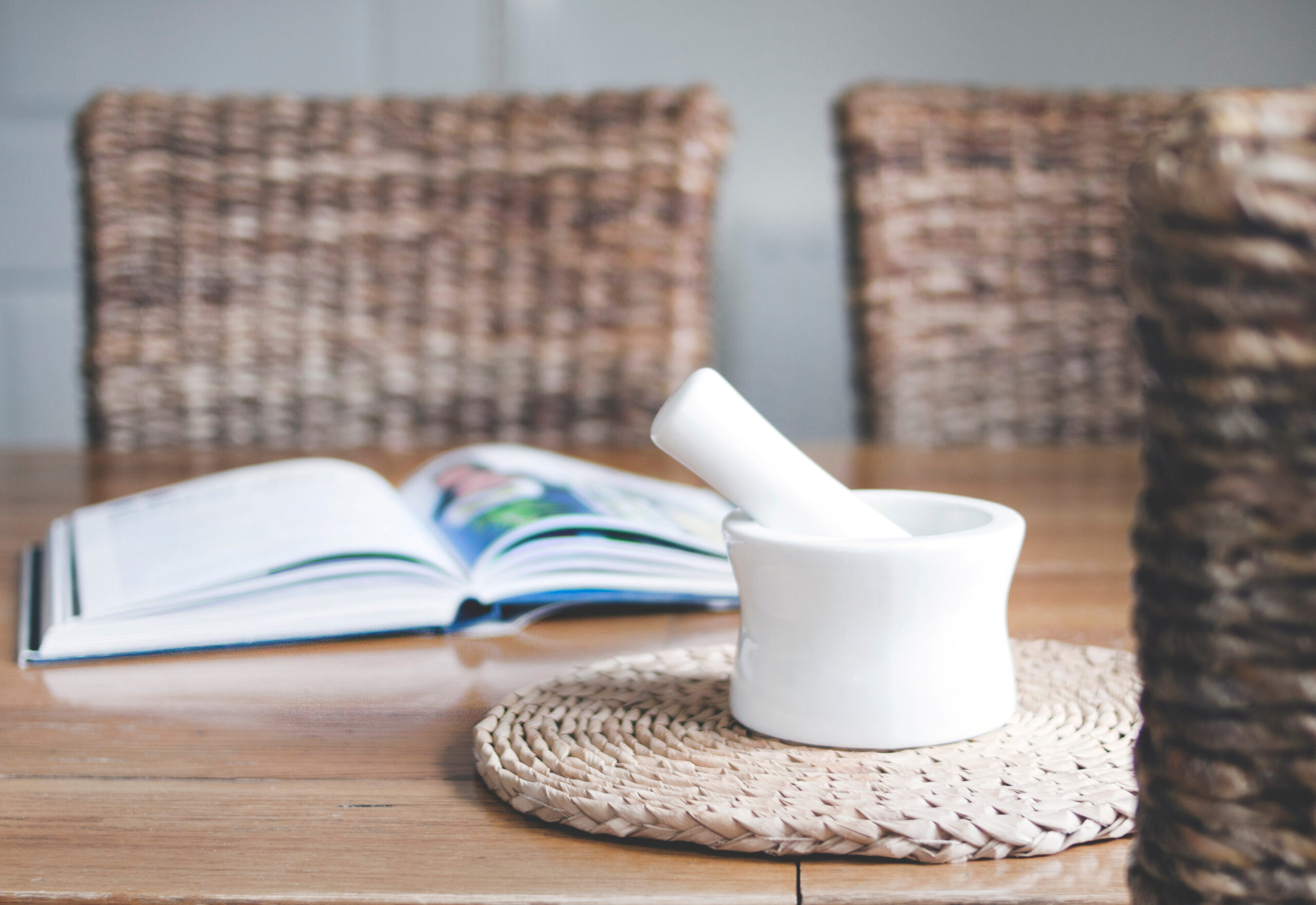 Step it up a notch as you push through the third phase of challenging yourself as you start seeing results and honing in on your techniques.
Tapping into your fertility frequency
Tighten up your techniques
Week 4: Managing Fertility Results Mode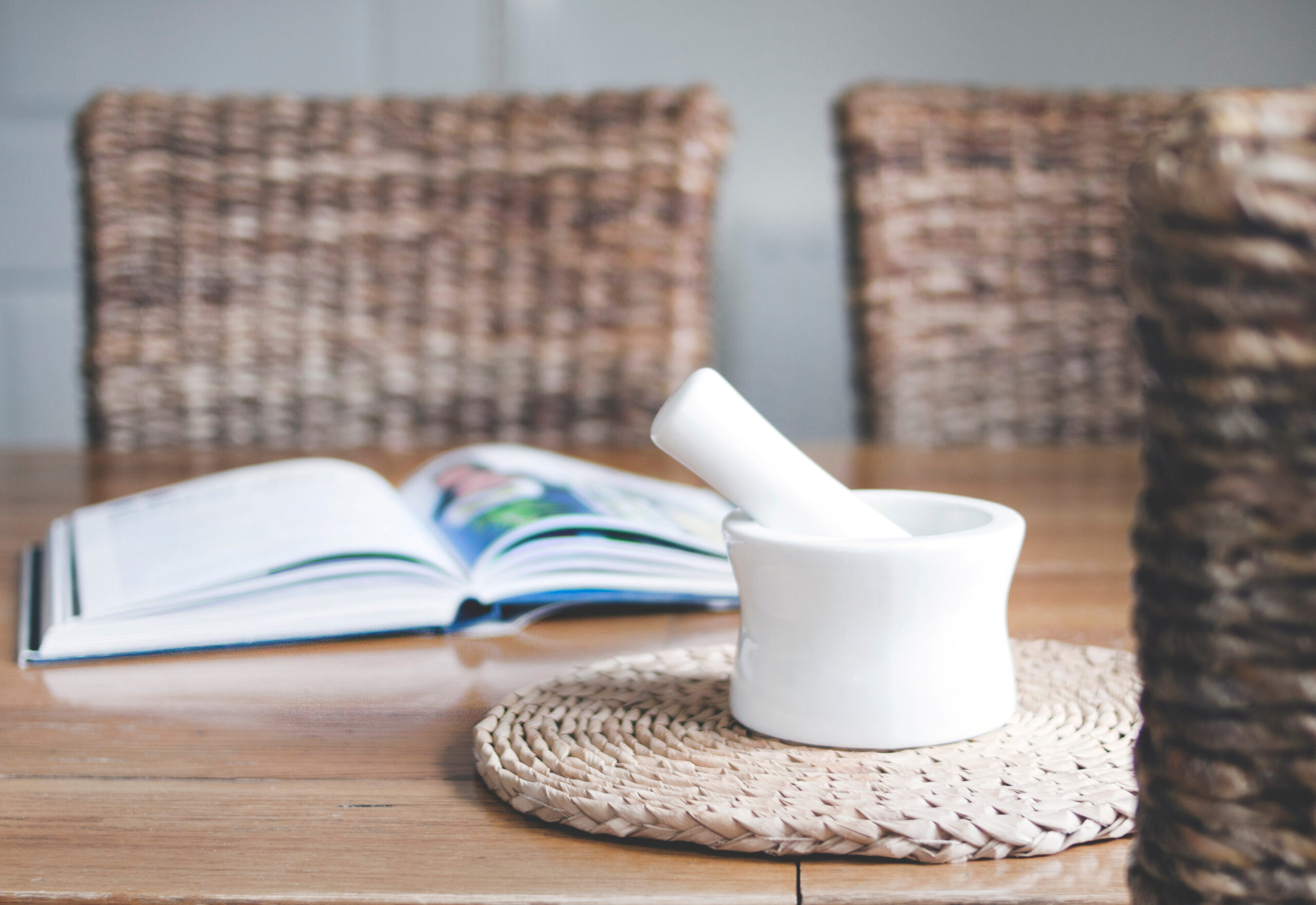 Reap the rewards of your efforts by sticking to your habits and commit to going all in for the long haul or celebrate your wins this far!
Optimize your chances of conception
Maintaining your fertility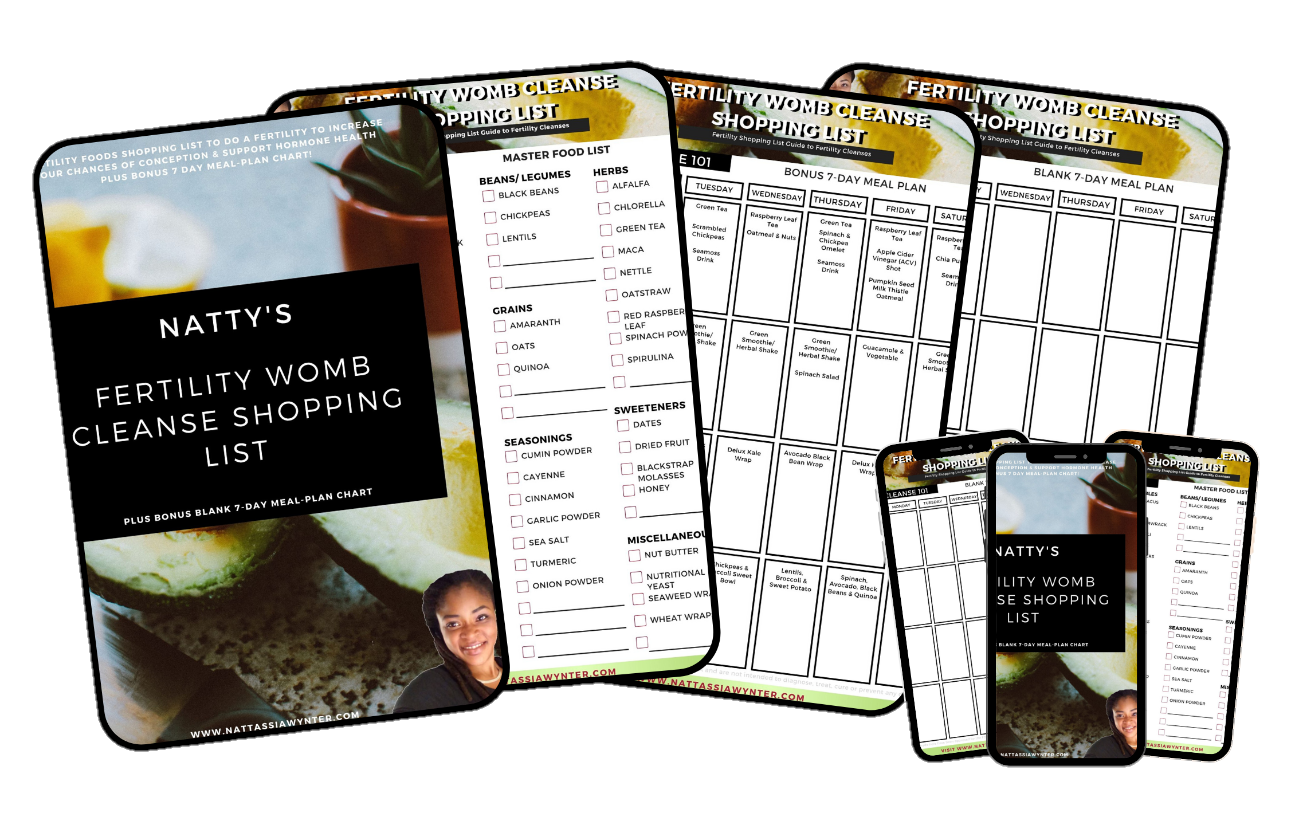 Choose healthier foods for fertility!
Takes the guesswork out of what to eat for fertility. Your weekly shopping lists make choosing healthier options simple. In it you'll get all the macronutrients you need to support your body including:
Healthy fats

Plant-based protein

Healthy carbs
Meal planning for fertility made easier!
You'll receive a weekly meal plan each week so you know what you'll be eating in advance. Prepare each day's meals ahead so you stay on track and get exactly what you need while avoiding poor choices.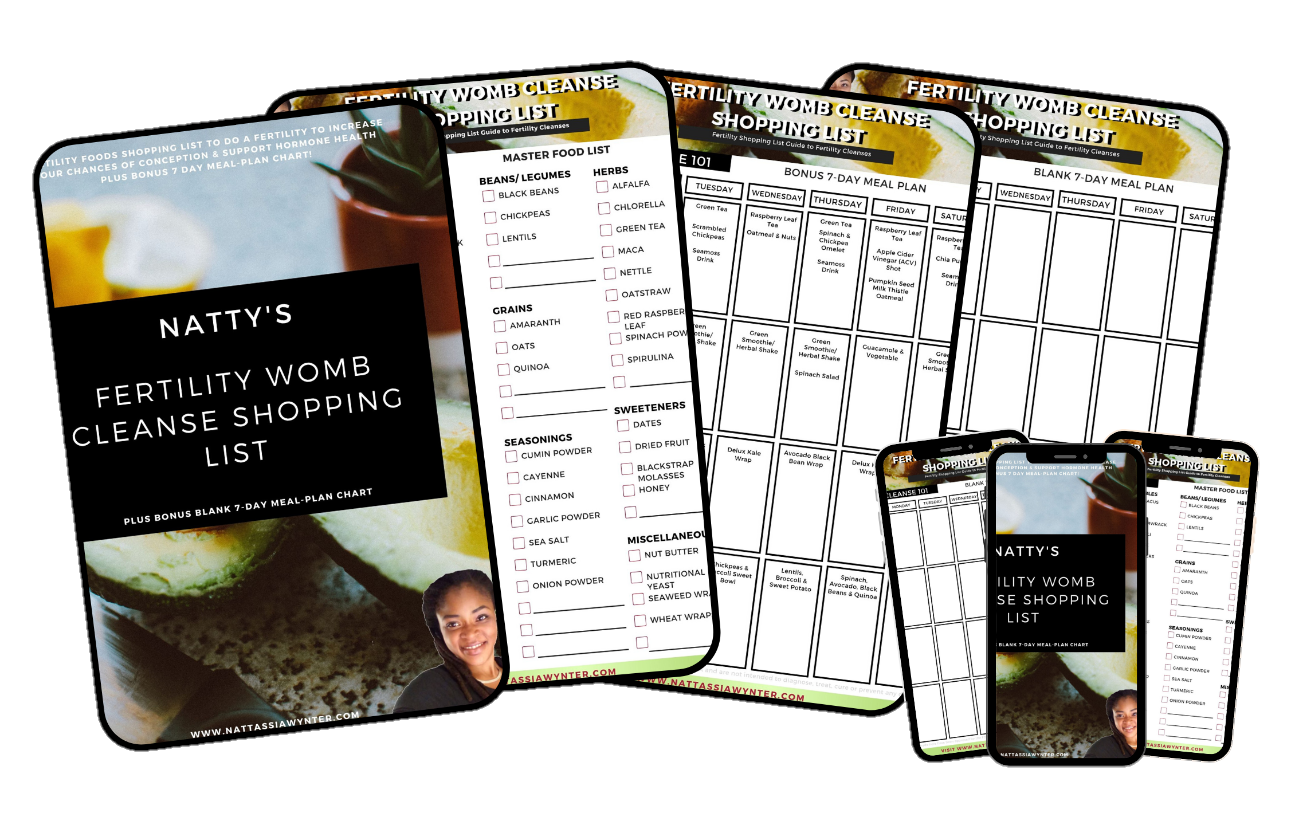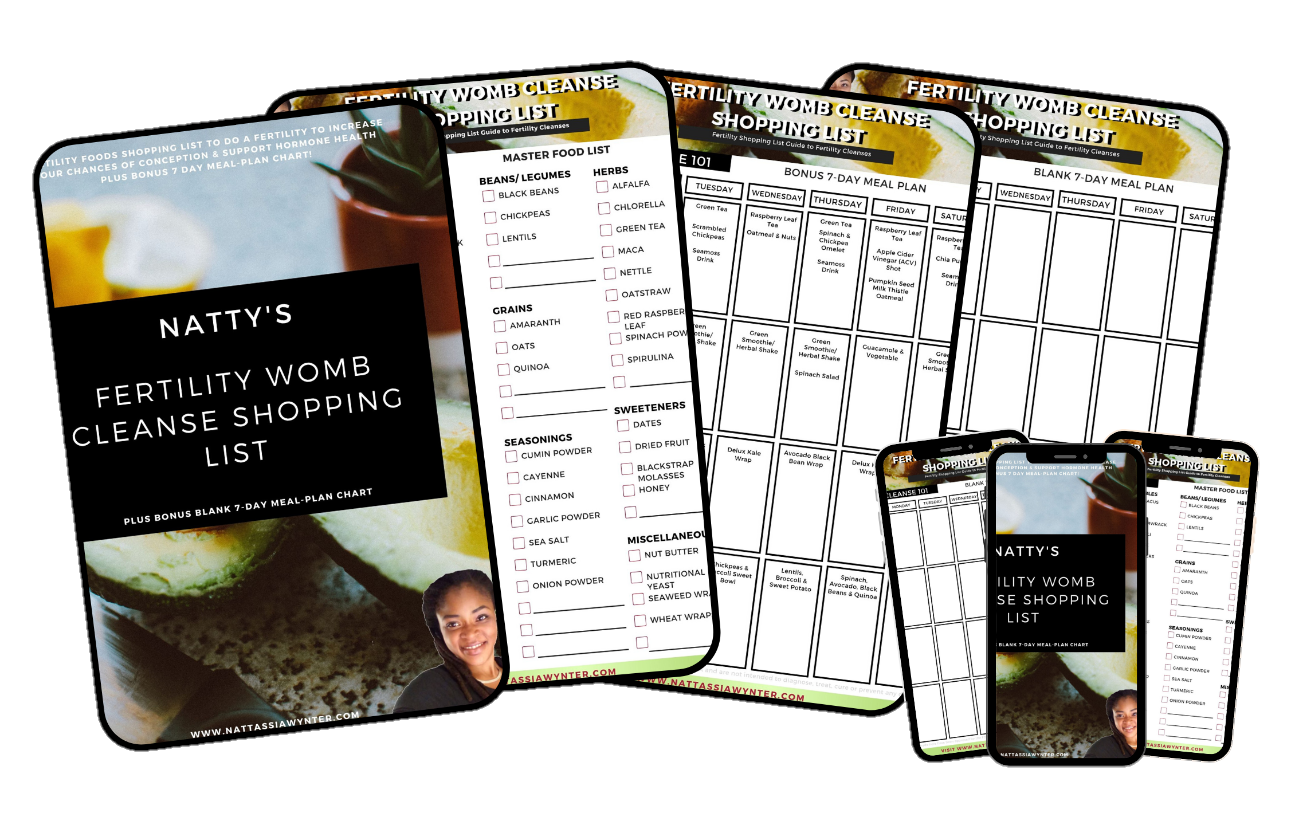 Fertility Friendly Recipes
Meal preparation for fertility simplified!
Hassle free, step-by-step instructions on how to make each delicious smoothie or salad recipe.
Makes each meal successfully so you get closer to your goals by following directions and eating fertility foods known to help boost your chances of conception and improve egg quality.
Make perfect fertility recipes each time!
It's just like having a personal fertility chef in your kitchen with you! Watch as you make each recipe so there are no mistakes.
Pause, skip or fast forward to your favorite recipe tips for each until you get the hang of it yourself.
Master tips and tricks to ensure recipe perfection every time.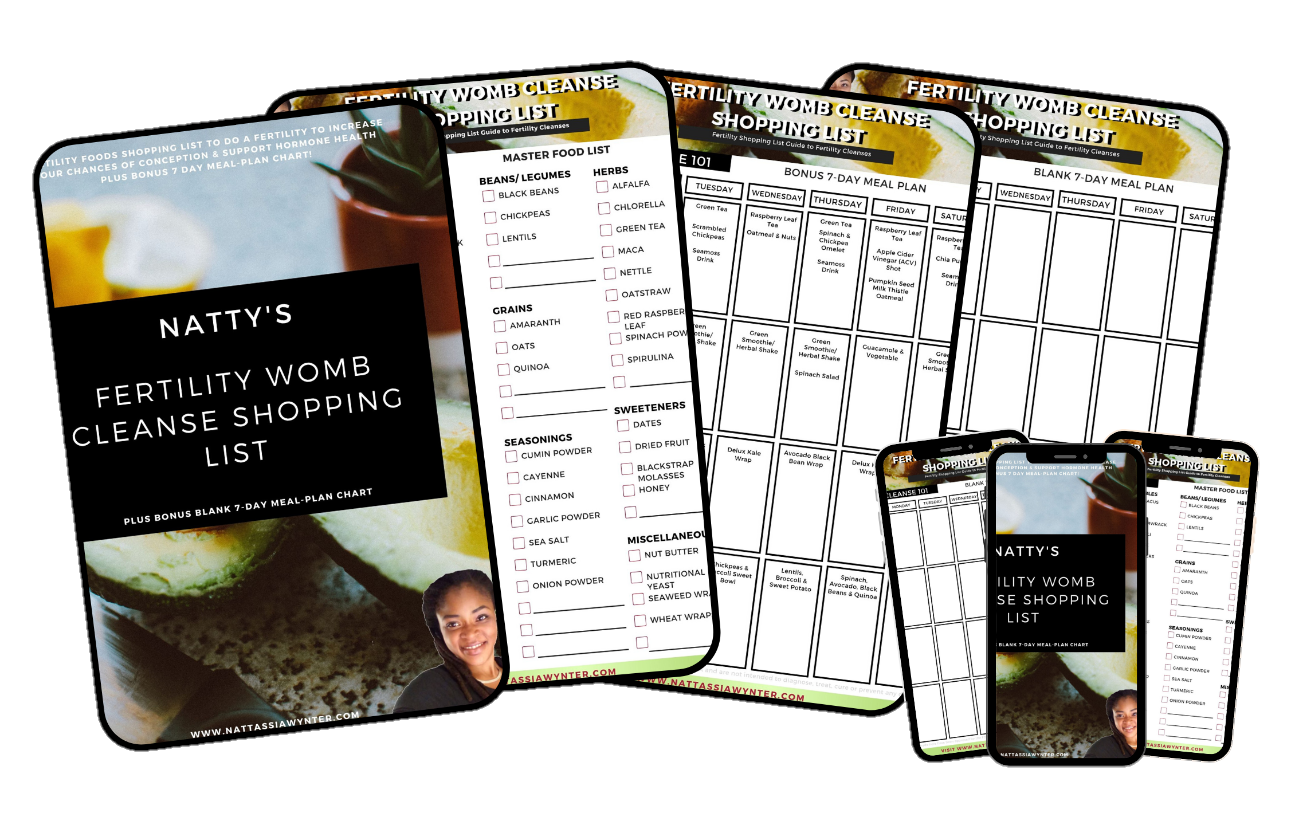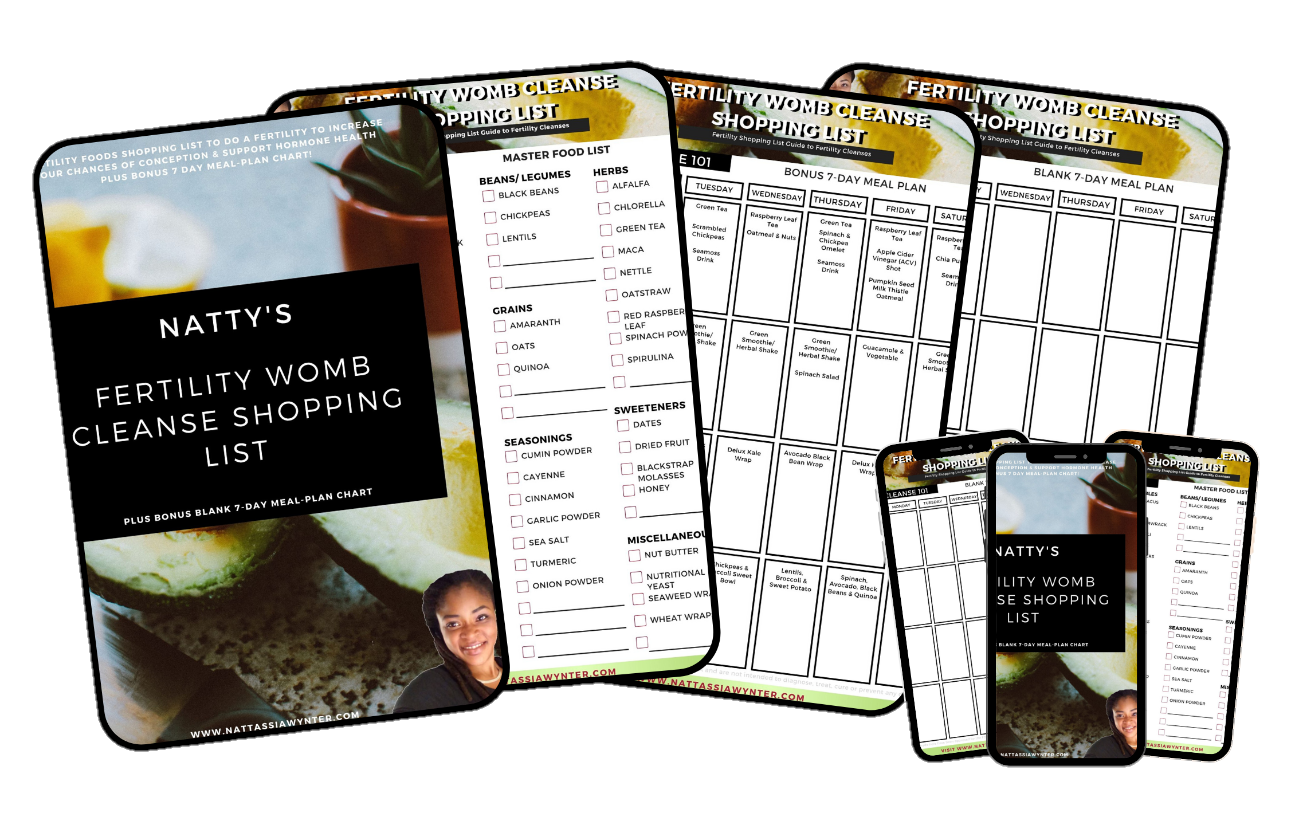 Nutrition Videos & Workbook
Fertility foods mini training!
Learn the inside scoop on why foods and ingredients from the recipes are important and help promote fertility.
Plus take your own notes in the workbook so you retain the information you learn.
Yoga Video Training & Workbook
Follow along for seamless ease and flow!
See how to do basic fertility yoga postures and learn the benefits of each. Plus get a new yoga flow for each week of the challenge.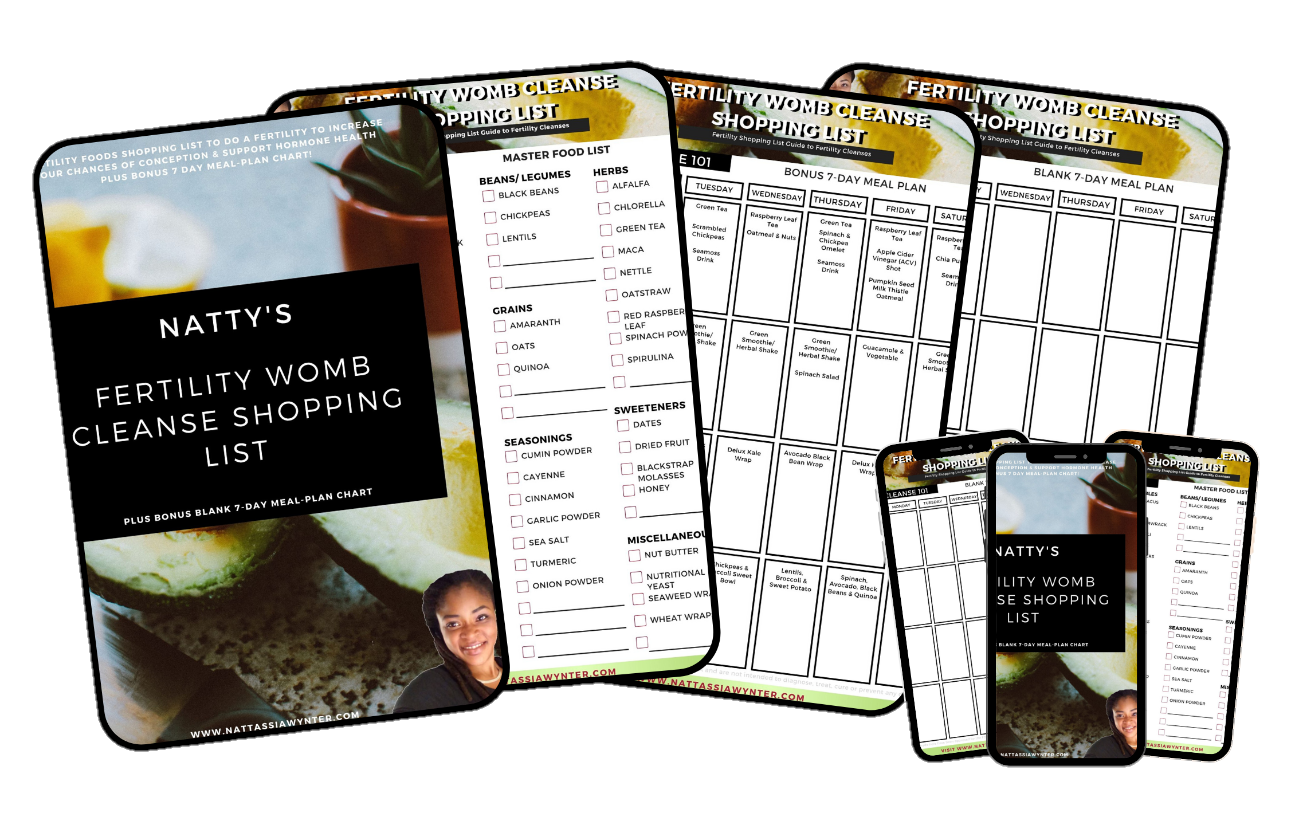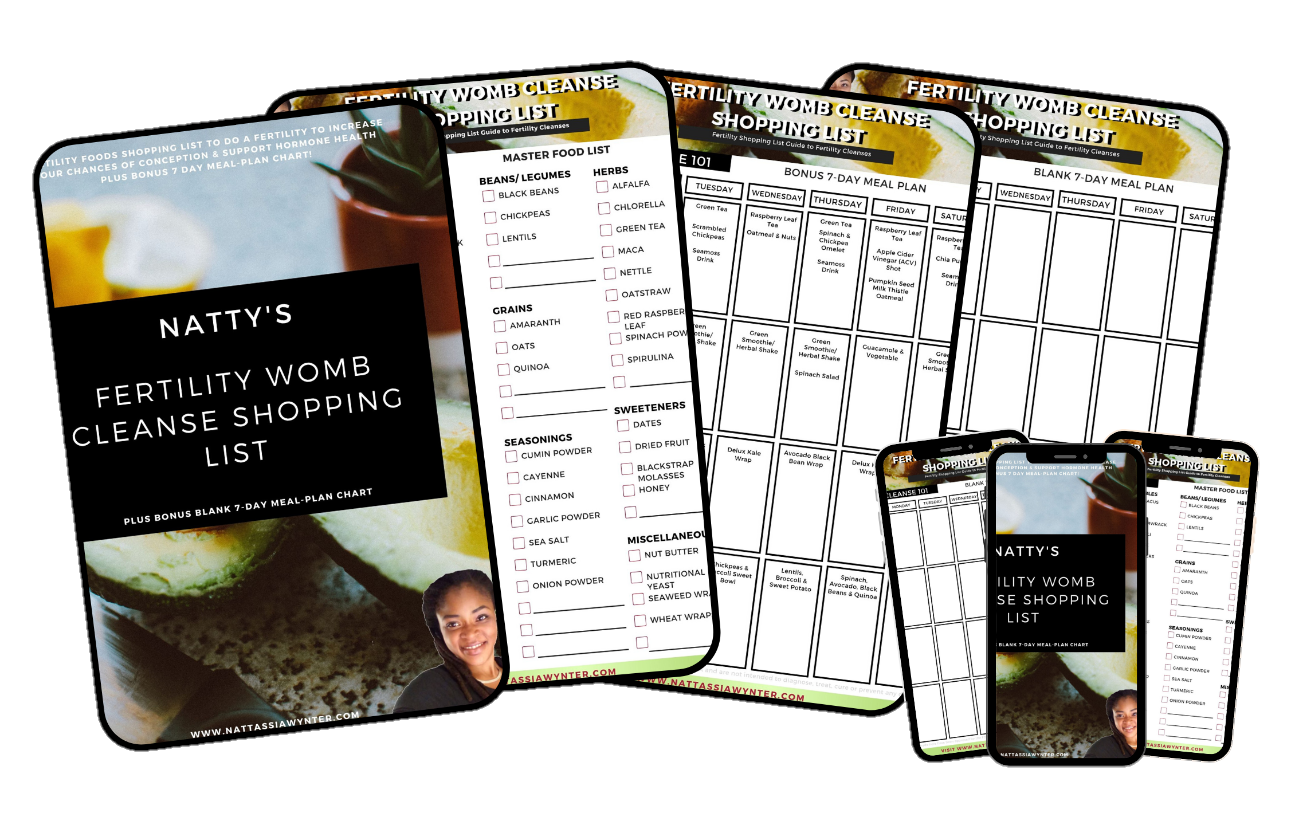 Digital Journal & Mindset Activities
Strengthen your fertility mindset daily
Journal your experiences, feelings and goals. Strengthen your fertility mindset with writing activities and affirmations all in a beautiful fillable digital journal.
Digital Planner & Checklists
Get closer to your goals each week!
Plan, track and chart your progress, performance and success. Stay on track and keep yourself accountable in between live support sessions.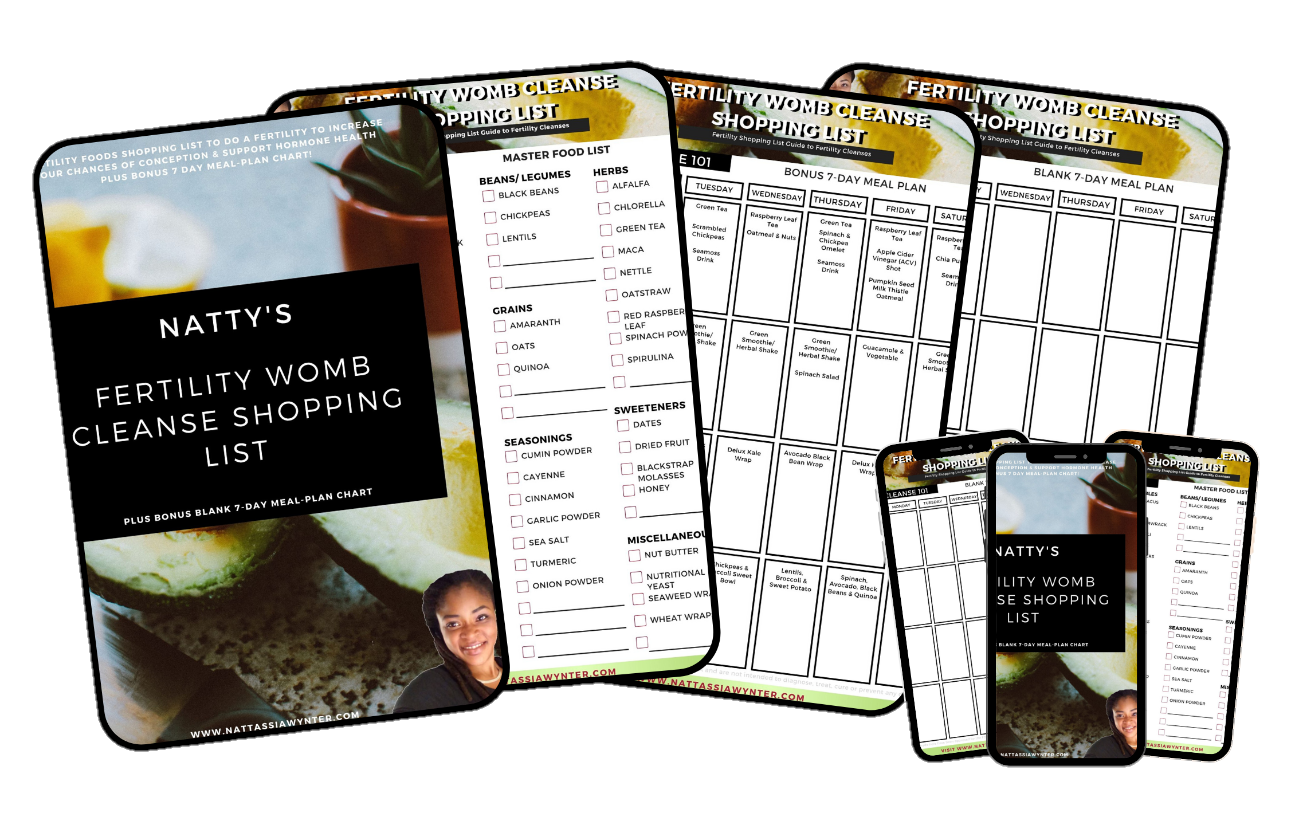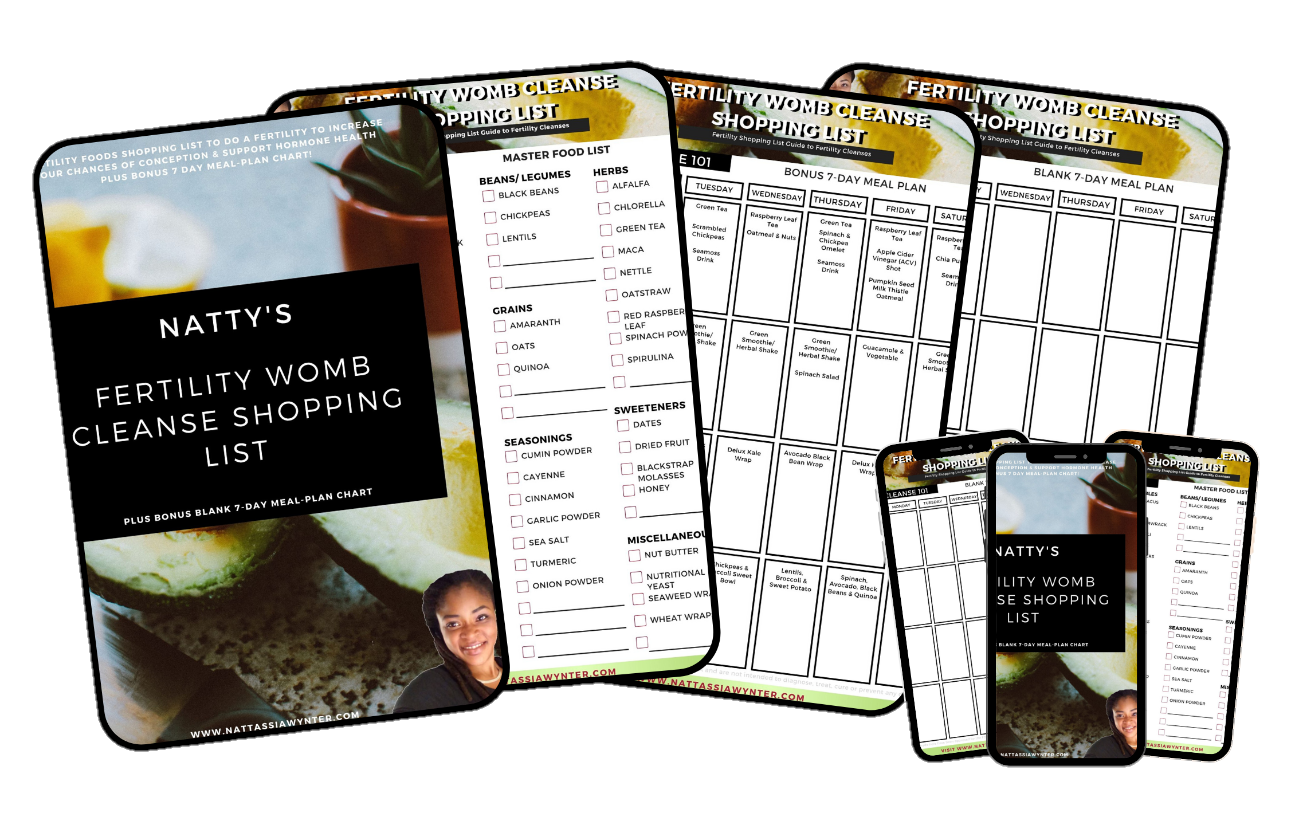 28 Daily Live Group Support Sessions
Fail-proof challenge completion support!
Show up for live support through each phase of the challenge to ensure you complete each task. See how to complete worksheets. Ask any questions for answers, tips and support.
2 Bi-Weekly 30-min 1:1 Calls (on Zoom)
Private support just for you!
Speak directly with me privately for added clarity and ways to improve your fertility to get the results you want from this challenge.
Check in midway through the challenge to stay on track, further tailor your fertility challenge to suit your specific need or to further fast-track your success so you get amazing results fast.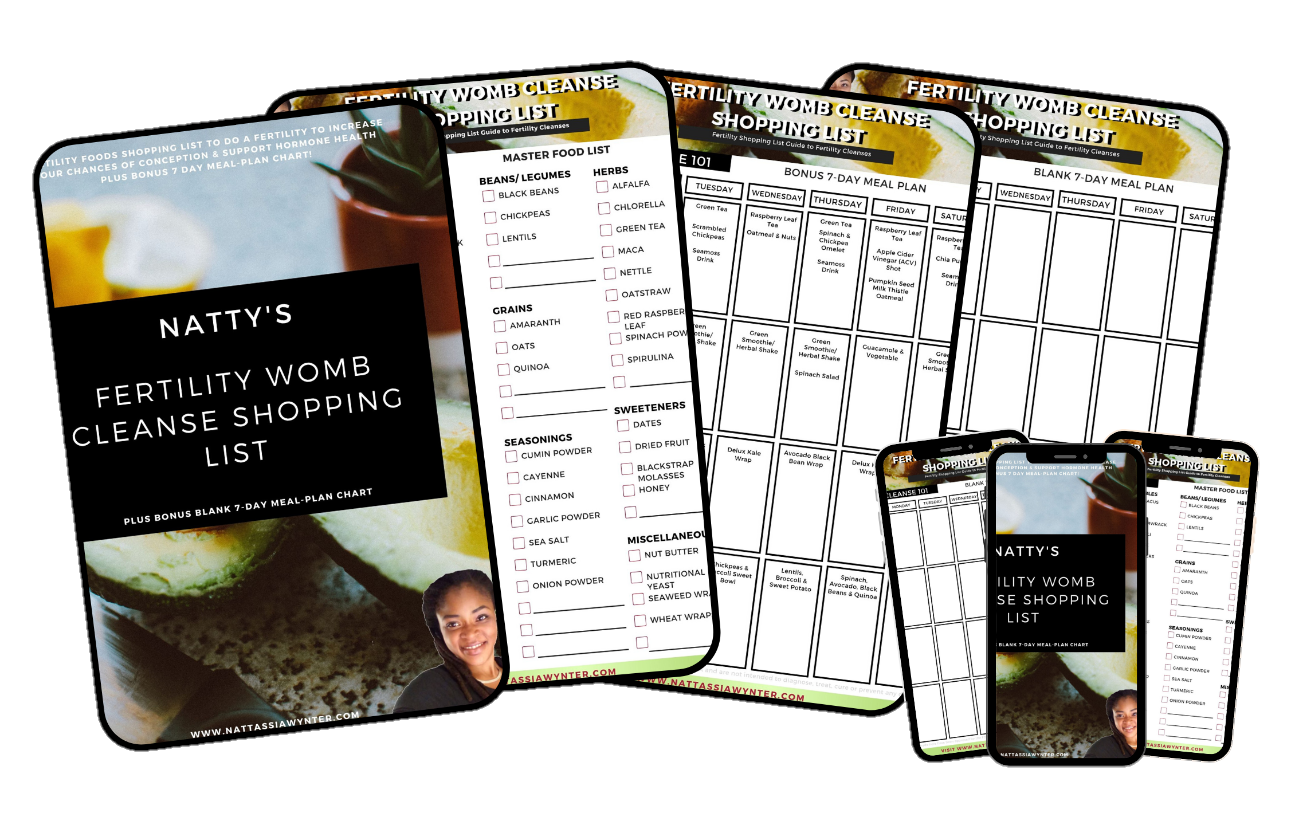 4 Weekly Shopping Lists ($197 value)

4 Weekly Meal Plans ($297 value)

Fertility Friendly Recipe

Recipe Tutorial Videos

Nutrition Videos & Workbook

Yoga video training & Workbook ($297 Value)

Digital Journal & Mindset Activities ($27 Value)

Digital Planner & Checklists($27 Value)

28 Daily Live Group Support Sessions ($1297 Value)

2 Bi-Weekly 30-min 1:1 Calls (on Zoom) ($397 Value)
Work With Me
Sign Up Now!!!
Hurry! Sign Up For this Limited Offer before It Over.
Spaces limited to 10 members Only!
Act Now & Receive 2 FREE Bonus Offers:
FREE 8-week Fertile For Days Email Guide ($27 Value)
FREE Sistah Heal Thyself Fertility Herbs Course ($197 Value)
12 Weeks Coaching Support
Tap into your innate fertility with my help 24/7, strategies and support tailored to your unique desires.
(12) 60-min 1:1 Calls (on Zoom)
Dive into solutions, strategies and all your fertility questions answered and get personalized responses in real-time.
24/7 Unlimited Email Support
Prioritize your fertility, save time and stop searching google so you can focus on what makes you more fertile with unlimited email support.
Frequently Asked Questions (F.A.Q)
What results can I expect?
While each individual's results will vary, you can expect to see some significantly noticeable results in 30 days. You should notice better periods, more flexibility, more energy, better sleep, more confidence, more clarity and fertility awareness and better ways to manage stress.
How much time will it require?
This program will require about 3-4 hours per week (approx. 25-30 minutes per day) for 4 weeks.
When does the program begin?
Immediately after making your initial investments and signing your Client Agreement, you get immediate access to the lessons portal and exclusive link to schedule your appointments.
How do I know if this program is for me?
This program is specifically designed for women who've been trying to conceive for 6-12 months or more unsuccessfully. It's for you if you tried improving your fertility on your own but don't know what to do next.
It's for you if you want help to try natural fertility methods, solutions and remedies. It's for you if you want accountability and support as you navigate improving your fertility.
If you are experiencing or have experienced infertility, sub-fertility, unexplained infertility, fertility issues (such as blocked tubes, fibroids, pcos, endometriosis or miscarriages, etc), ovulatory issues or other issues with your cycle such as short luteal phase or irregular, painful, excessive or absent periods.
It's also especially for you if you are serious, positive, upbeat, well-rounded and if you are ready to start now!
Is there a return policy?
No. There is no refund.
Is there a guarantee?
Yes! You're guaranteed that you'll start seeing results in 30 days if you show up and do the work.
You are also guaranteed my 12 week of support and access to me in the form of (12) 60-min 1:1 Calls (on Zoom), 24/7 email support and access to the learning platform.
Work With Me
Sign Up Now!!!
Hurry! Sign Up For this Limited Offer before It Over.
Spaces limited to 10 members Only!
Act Now & Receive 2 FREE Bonus Offers:
FREE 8-week Fertile For Days Email Guide ($27 Value)
FREE Sistah Heal Thyself Fertility Herbs Course ($197 Value)
A Plan
Get a simple customizable plan and step-by-step directions to follow to start improving fertility by implementing healthier diet, yoga and mindset practices to see noticeable results by the end of the program.
Less Stress
Be less stressed or confused about the process and feel relaxed and confident knowing she is taking control of her fertility with new healthier choices and routines.
More Time
Stay on track by prioritizing increasing her fertility in her life and fit it into her busy schedule and sleep better knowing that she has plenty of time to conceive.

Finally my cycle came down, I'm proud to say I had very limited cramps, almost none at all ?& my cycle was [quite] not as heavy as it usually is.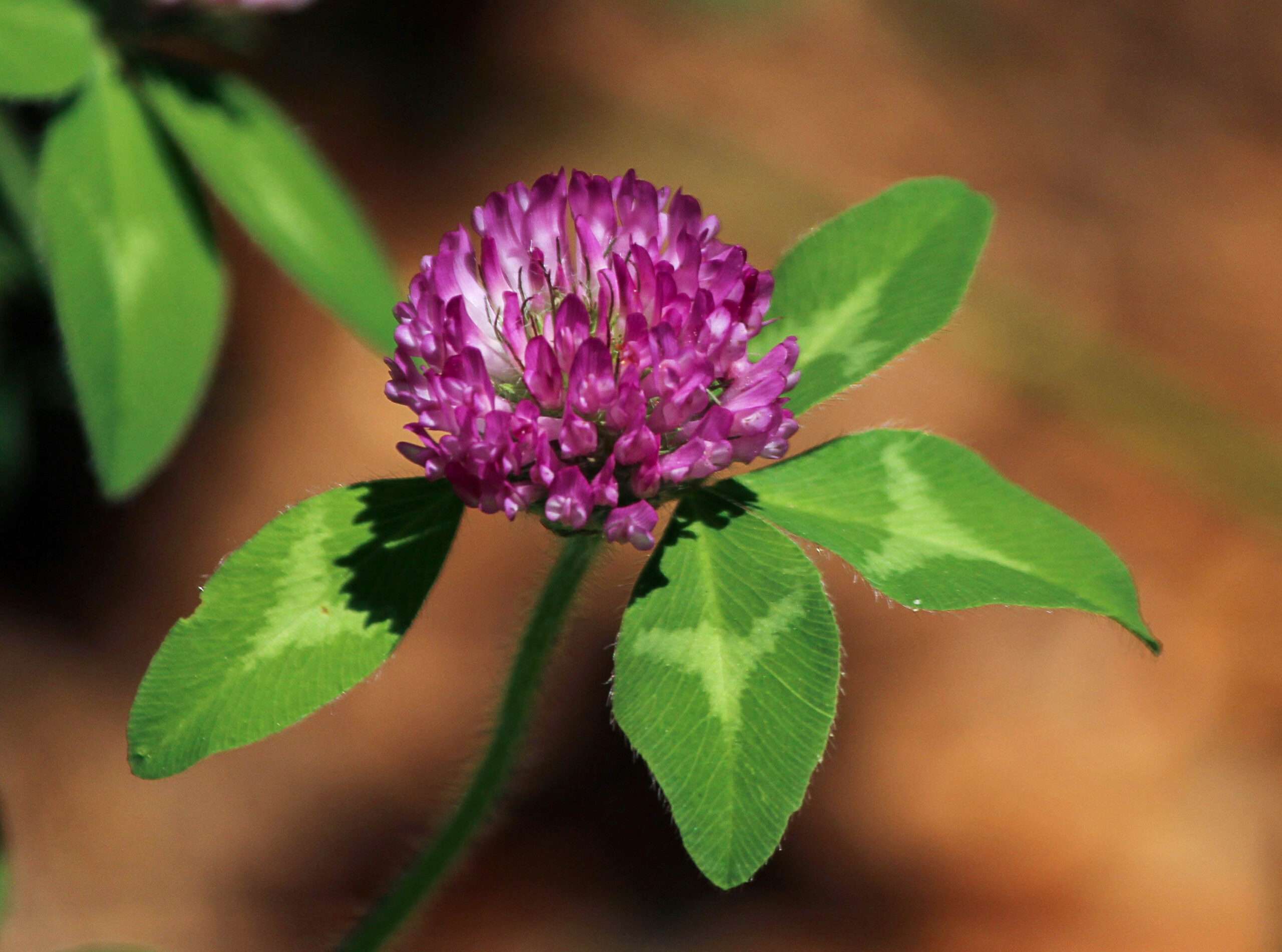 Kamrii Carter @_thechosenone_

The ovarian cyst I had on my right ovary (which was the size of a gum ball) is completely gone. Got an ultrasound last week. Thank you queen for helping me and giving me tips.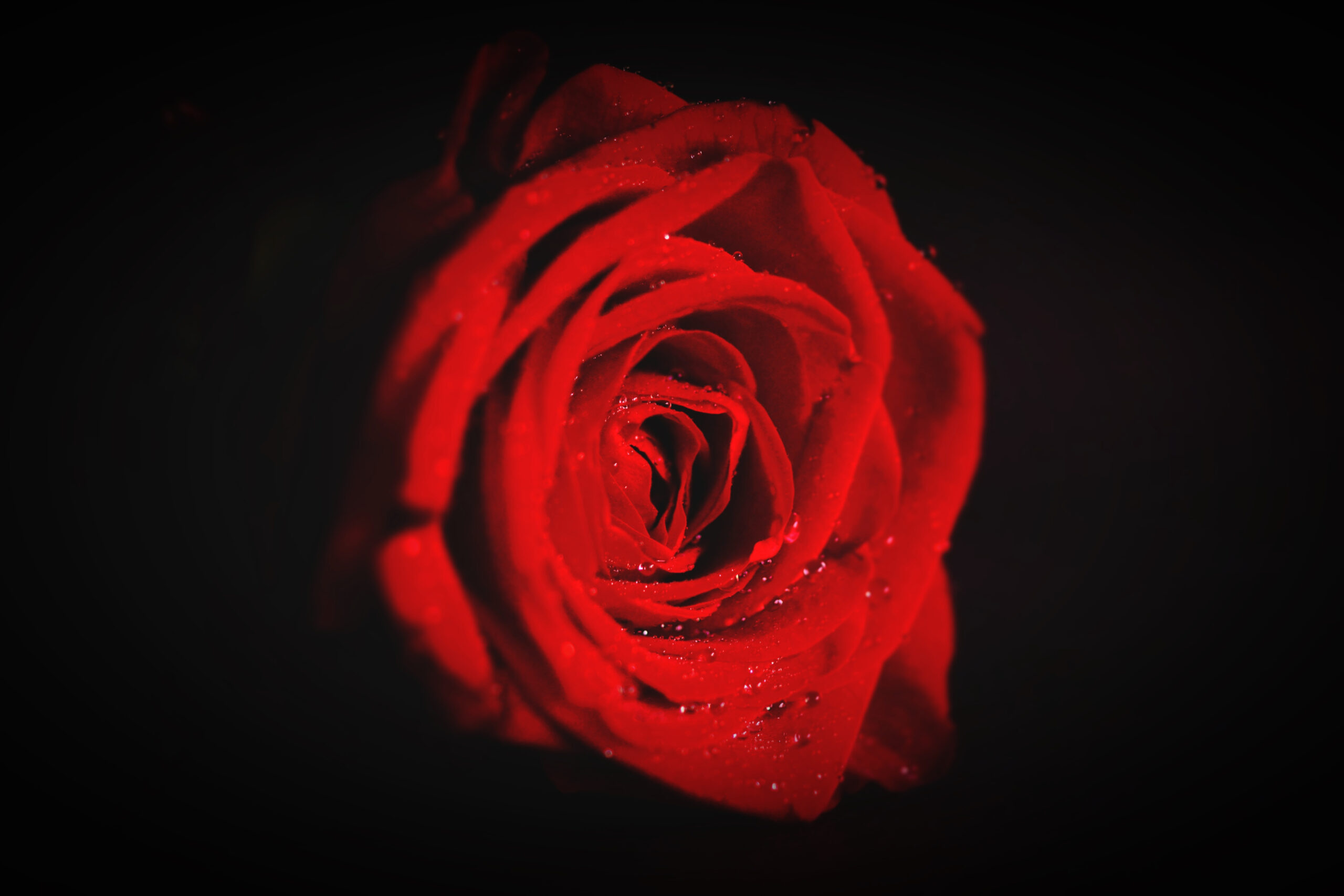 Work With Me
Sign Up Now!!!