Your training is in progress. Do Not Close This Window!
3 TOXIC HABITS TO AVOID WHEN STARTING YOUR FERTILITY ROUTINE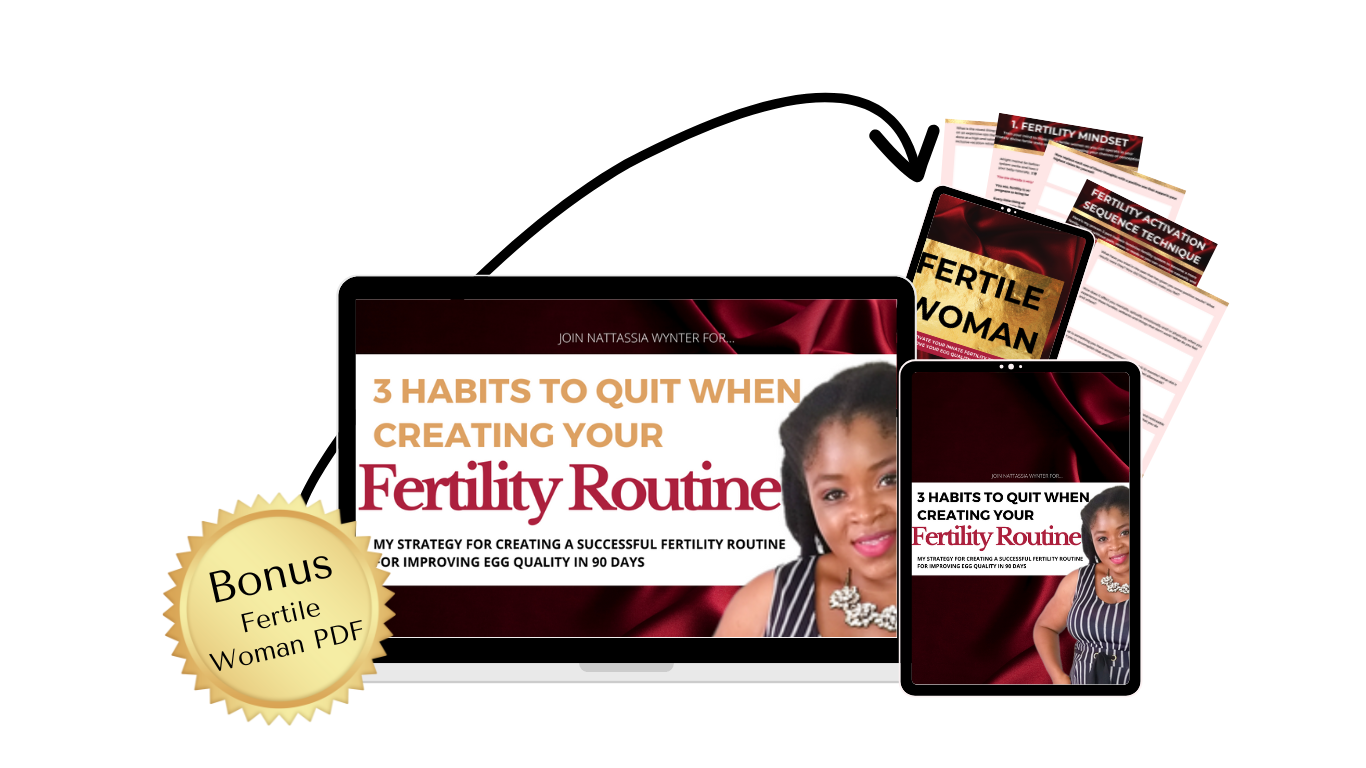 My Strategy For starting a successful fertility routine for improving egg quality in 90 days!
Plus ask how to claim your Rapid Access Enrollment Scholarship for 5 days!
Ready to conceive Goddess? Book your Free Fertile Woman Activation Call Now
Pick a time and schedule your FREE Activation Call Below
Yes You Too Can Concieve Naturally!

12-Week LIVE Online Immersion Group Program for Women, With Nattassia Wynter…
90 Days Of Ditching Inconsistency & Improving Your Egg Quality Naturally, At Home With 3-5+ Fun Feminine Fertility Lifestyle Routines So You Can Have A Baby With Your Own Eggs
Next Cohort Starts Sunday March 5th 2023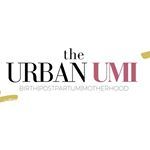 You have low egg quality and want a fertility routine to prepare your body for conception naturally
This is definitely for you if you want to start 2022 off with a plan and the exact strategy I used to create a fertility routine so you can have something in place to help you stay on track with your personal fertility goals in a supportive community and not fall off.
Let me show you how to create and start a fertility routine that you can stick to using proven techniques and methods that have helped me and my clients get pregnant naturally in as little as 90 days–using your own eggs!
So let me fill you in on a little secret…
The reason why most women get stuck on their fertility journey and struggle to improve their egg quality isn't because they're not worthy of a child or what they're doing doesn't work…
It's because they don't know how to create a fertility routine and make the necessary changes to their lifestyle…
And more importantly, it's because…they don't even know they need a fertility routine in the first place.
So whenever they hit a stumbling block, they fall off of whatever natural method they're trying no matter how effective or quick and easy it is to do…
And what I know about you is…
You've tried everything to improve your egg quality so you can get pregnant naturally, but you feel like something is missing.
You've had some good results from some of the things you've tried, but you fell off and weren't very consistent.
So as soon as you stopped, so did your results stop.
Now your amh levels are low, your egg count is low and the quality of your eggs are still declining.
So you want a way to reverse your poor egg quality and to ensure you get the best results by making the leap and changing the things in your lifestyle that you have control over such as your diet, exercise, mindset and self care.
You want a fertility strategy to improve your egg quality, routine, and lifestyle.
You want to have a baby naturally with your own eggs but you have low egg quality.
You've been told donor eggs are your only option…
But know better because you've had some positive results.
So now You want to give your own eggs a try because you want to be biologically related to your baby.
And this time you want to get your body baby ready because you don't want to experience another miscarriage.
You've just been wanting a way to prioritize your fertility and start a new routine that fits your busy lifestyle.
But it just feels so hard doing it by yourself.
I get it…
Starting a new fertility routine and lifestyle can be stressful, confusing, difficult and all of the above…
But it doesn't have to be that way and you don't have to do it alone.
LET'S START YOUR FERTILITY ROUTINE TO IMPROVE YOUR EGG QUALITY IN 90 DAYS!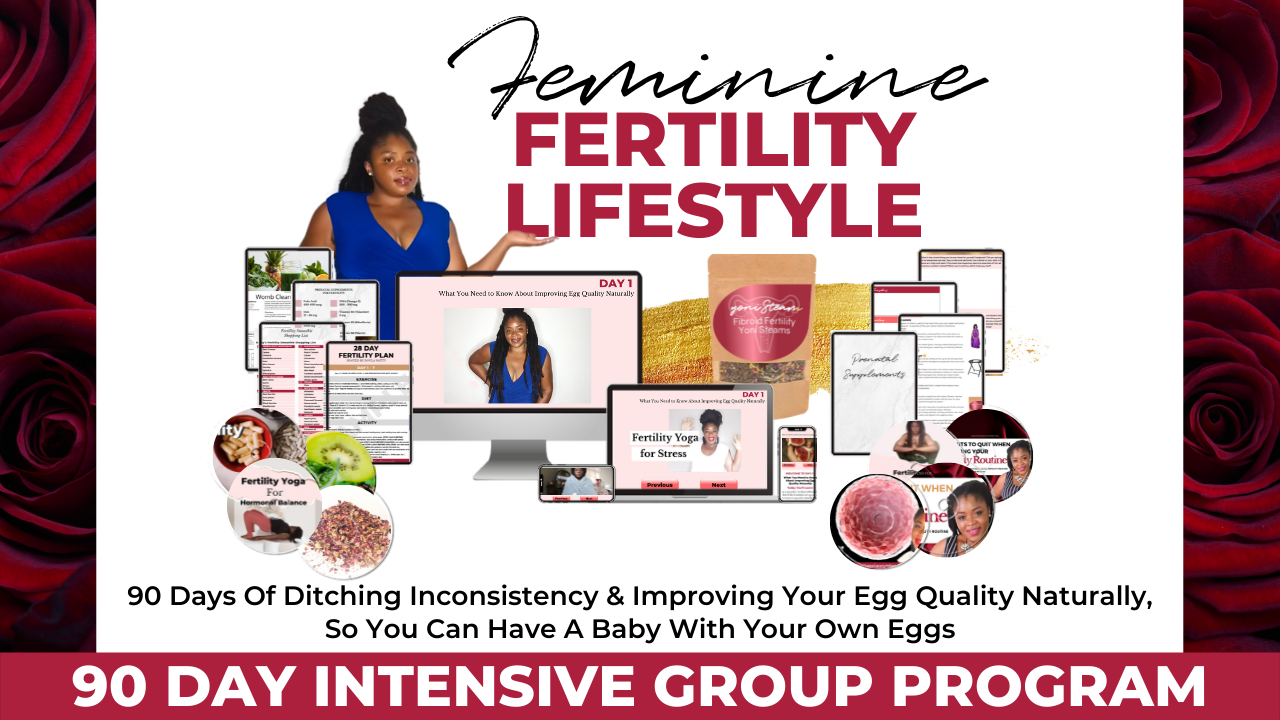 You'll leave this challenge with TWO MAIN THINGS:
Complete clarity on

Your fertility Plan

to improve your egg quality naturally, what to do and how to effectively do it fast–at your own home!


AND

A Strategy

to implement your fertility plan seamlessly in your lifestyle for noticable results that improves your egg quality is!
Imagine waking up each morning and knowing exactly which steps to take that will help you improve your egg quality and become more fertile?
Imagine knowing you're on the right path on your fertility journey because you can feel your body changing with each small but significant change you make to your lifestyle?
How would it feel to know you're eating and drinking the right things for your body and eggs?
And how would it feel to have a daility fertility routine that improves your eggs and doesn't feel hard to do at all?
Just think how much more confidence you would have knowing you can conceive with your own eggs if you had the right mindset from the beginning?
And how would you feel about your body as a woman, if you understood fertility better and learned to work with your body–not against it?
Here's What You're Getting…
Finally START your 90 day Improving Egg Quality journey!
Finally have a plan and fertility routine that you enjoy!
Finally improve your egg quality, egg count, egg health, reserve & amh levels!
Finally stay consistent while improving your egg quality!
Finally start practicing STEP-BY-STEP natural fertility methods
STOP doubting your body and thinking it's too late!
Welcome your cycle instead of becoming disappointed when you get your periods!
Feel MORE fertile week after week & healthier inside and outside!
Gain a deeper sense of connection to your womb, eggs and body!
Experience greater confidence sticking to your fertility goals long enought for them to work!
Always have something in place so you can relax and do the things you love most!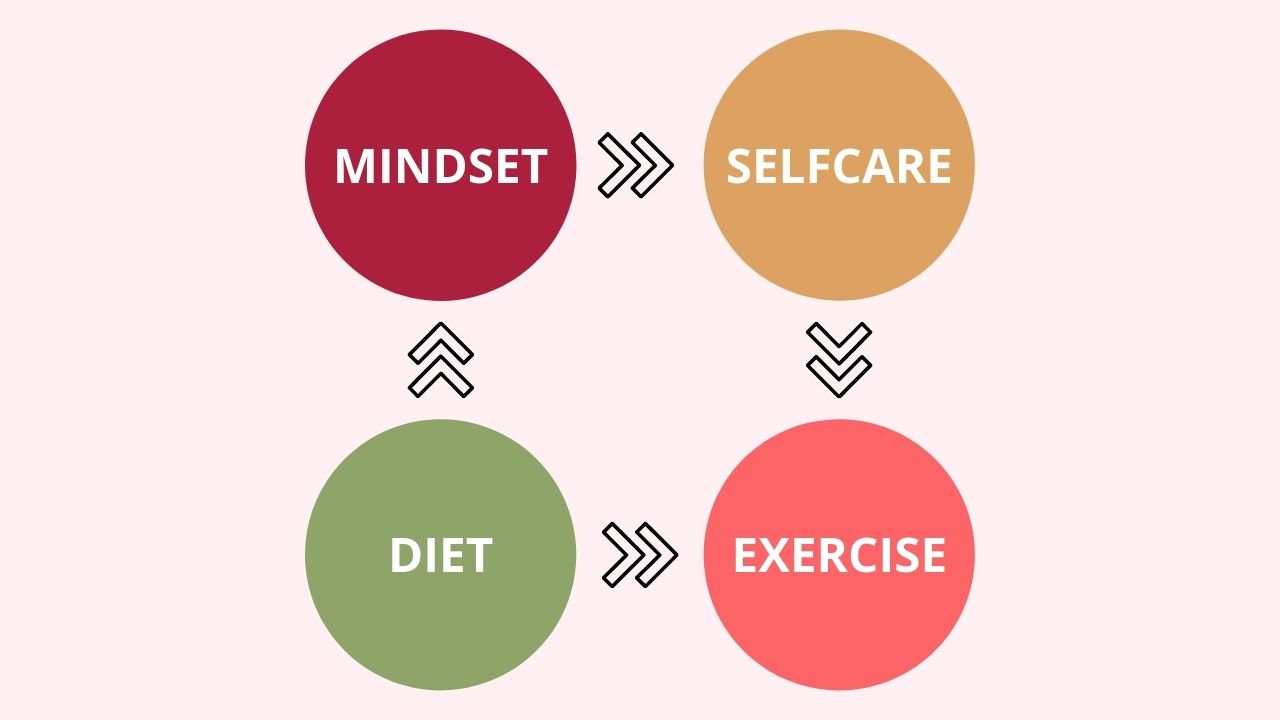 Develop mindset practices that help you avoid common pitfalls of improving egg quality so you stay on track.
Learn what diet, foods, herbs and supplements are beneficial for egg quality.
Practice the types of exercises beneficial for egg quality.
Discover coveted feminine selfcare practices that reconnect you to your womb region while improving egg quality.
Want the Inside Scoop on How I Healed My Womb & Shrunk My Fibroid In 2 MONTHS WITHOUT Surgery, Drugs Or Pain While Creating A Fertility Routine That Improves My Egg Quality? (CLICK TO READ MY FULL STORY)
Not that long ago I was in FEAR that I would NEVER conceive and have a baby of my own.
I have had painful periods since I was nine years old, found a fibroid in my left breast at 14 and by 16 years old, I was scheduled for surgery to remove abnormal cells on my womb.
I was terrified that if I went for the surgery that the doctors would find something else…
Which would lead to me never getting pregnant.
I knew there had to be a better way…
Then after one of my colposcopy tests to confirm my surgery, I found a pamphlet outside the hospital room that claimed I could reverse my condition with a healthy routine and lifestyle.
And that's when my life changed. But before it got better, it got WORSE!
???
If you've ever tried to change your daily routine or lifestyle to improve your fertility or reproductive health…
Then you know that it can feel so HARD!
Trying to FIGURE OUT what to eat and what not to eat. Spending 100's+ hours reading and RESEARCHING what works and what doesn't work. Trying EVERYTHING under the sun to get some immediate results overnight.
But it doesn't end there…
Because then you have to actually be more STRATEGIC and carefully craft out your actions and methodically plan your day to include these new tips and tricks into your lifestyle…
On your own with no guidance or support and you don't even know when the work will end.
Then you have to hope that doing the wrong thing doesn't ruin all your hard work after…one bad day.
Or wait years to find out if what you've been doing was even being done right OR that there was a better. faster, easier way.
Meanwhile, everyone else around you gets to eat, drink, do and think whatever and however they want.
But then you get some sort of a breakthrough like I did when I managed to reduce my long periods from 9 to 7 days…
And you finally find ONE THING that gets you some quick results.
But the thing is, as soon as you fall off and stop doing that one thing, your results quickly fade and your issue keeps declining more and more the longer it takes for you to get back on track.
Then you start feeling like you're running out of time, or worse, like it's TOO LATE!
So you try starting to clean up your lifestyle and recreate your routine all over again from scratch…
???
If you ask me, this is one of the hardest things to do after falling off of your routine.
Everytime I ate something I wasn't supposed to, or forgot to do something I should have, I felt like a failure.
It's like getting your period or having a miscarriage when your tying to conceive.
You end up thinking you don't deserve to have a baby, it's not meant to be or that you did something to deserve it.
And then you start to wonder, "What if I never get pregnant?"
Thankfully, I never had to completely go down that path since I got my period at nine and had been self conscious of my fertility ever since.
So while all the other girls were trying not to get pregnant, I was always worried that I'd never get pregnant if I took birth control, sat too long at the computer or waited til I was 30.
At 14, I told a nurse I was ready to have a baby because all of the exams and pressure I felt at the clinics scared me into thinking that I was running out of time.
The AIDS propaganda was so intense that for some reason I felt like I would get AIDs and not live to see 17.
So when I did need surgery on my uterus at 16, I felt like it was over!
But because of all this reproductive trauma happening in my life starting at an early age, and the fact that I was hypervigilant about what I ate and allowed on my skin and in my body…
I feel like I inadvertently dogdged infertility.
Because once I finally started having children, some of those same acquaintances, friends and family that were living their best life–on birth control, eating, drinking and doing whatever they wanted–while I was busy trying to eat healthy and heal my womb and fibroid–they were suffering infertility themselves.
Meanwhile, I was eating a vegetarian diet, using and selling natural skincare products like shea butter, practicing yoga here and there and trying to maintain a positive mindset–things you'd be laughed at for back then.
Although my lifestyle was far from perfect, I was already on the path of increasing my fertility naturally, maintaining it and ultimately improving my egg quality.
But creating my routine and getting the breakthroughs I had wasn't easy. And I didn't have anybody in my corner.
I truly was alone since my fertility journey started so early. I don't even think there was any kind of social media I could turn to for support at the time!–And I'm a tech baby–BTW!
And any info on Google would have been so sparse back then.
So I truly had to figure out how to improve my lifestyle and what that meant and what it took to do that all out on my own.
To be honest with you, I accidentally figured out how to heal my womb, fibroid!
Even though that pamphlet gave me hope and sent me in the right direction, it obviously didn't give me clear examples or even a strategy I could use.
I still had to do the work. I had no clue I would have to create a routine or what changing my lifestyle meant–I failed so many times!
It was one of the hardest things I ever had to do
Until one summer, 15 years later, something miraculous happened and I figured it all out…
After I returned from a road trip to L.A. and came back home to virtually no routine, I was finally able to create a new routine for myself!
I hit the reset button on my diet, exercise, selfcare & mindset habits–simultaneously!
I did it!
I finally shrunk my fibroid, reduced my painful periods to down to 4 pain free days and healed my womb without surgery or meds!
And on top of that, as a bonus, I conceived my son in my 30's on the first try!
But I strongly feel that if I hadn't paid attention to the warning signs my body was giving me very early on, that I would still be suffering like so many other women I know.
Which is why I still strive to practice my routine to this day, so I can continue to have good quality eggs and maintain my fertility.
So once I realized how I did it, I immediately started sharing my wisdom to help other women improve their egg quality and fertility too!
So that's how I healed my womb, shrunk my fibroid in 2 months without surgery, drugs or pain while creating a fertility routine to improve my egg quality..
But that's not the best part…
You see, it took me 15 years to learn what needed to be in my routine and how to put it all together.
I went through all that so you don't have to wait 15 years to figure all that out on your own…
So the best part is, you don't have to wait 15 years to get those results.
Because this time I'm giving you the opportunity to work directly with me to learn how to implement your own fertility routine and improve your egg quality in my Live signature group program.
I'm doing this because I care about you, I'm excited about my routine and I'm passionate about your fertility as much as mine.
But I don't know if I'll ever do this live again!
So if my story resonates with you and you feel the urge to join me — You Should!
Month One: Master Your Morning Routine, Prepare For Ovulation & Manifest High Quality Eggs
Effectively Planning Out Your entire Fertility Routine with my customizable 4-step strategy
Start practicing my fun & easy mindset methods for cultivating a new batch of eggs
Avoid all the dangers to egg quality in your control & start changing what you can
Use your ovulation chart to know what to do when so you're not aimlessly ttc'ing
Take back control of your fertility and femininity so you can surrender to your natural desires
Fertility foods, meals and supplements you should eat everyday if you want to improve your odds
Implement simple feminine fertility practices to do each day that target your eggs for better health
By the end of month one you'll have the clarity and tools to awaken your eggs and techniques to prep your eggs for ovulation with a fresh set and a complete morning fertility routine!
Month Two: Establish Your Uterine Lining, Expand Your Evening Routine & Energize Your Eggs
Sync up your routine with your phase or your cycle to support your eggs in each stage of development
Make your uterine lining more receptive to your egg for implantation
Mitigate egg damaging stress with proactive stress management techniques for your evening routine
Improve movement and circulation to your eggs
By the end of month two, you'll prepare your uterine lining for implantation of your egg, supply your eggs with the extra energy they'll need for ovulation and improve your evening fertility routine.
Month Three: Charge Up Your Eggs, Prepare For Your Chances Of Conception, Cultivate Your Night Routine
Securing your night routine
Assessing your overall routine
Implementing advanced feminine strategies
Conceiving with poor sperm
Transforming your routine a complete lifestyle
By the end of month three you'll explore more ways to prepare your mind, body & eggs for better chances of conception with feminine arts and optimize your nighttime fertility routine.
A Fun & Feminine Curriculum…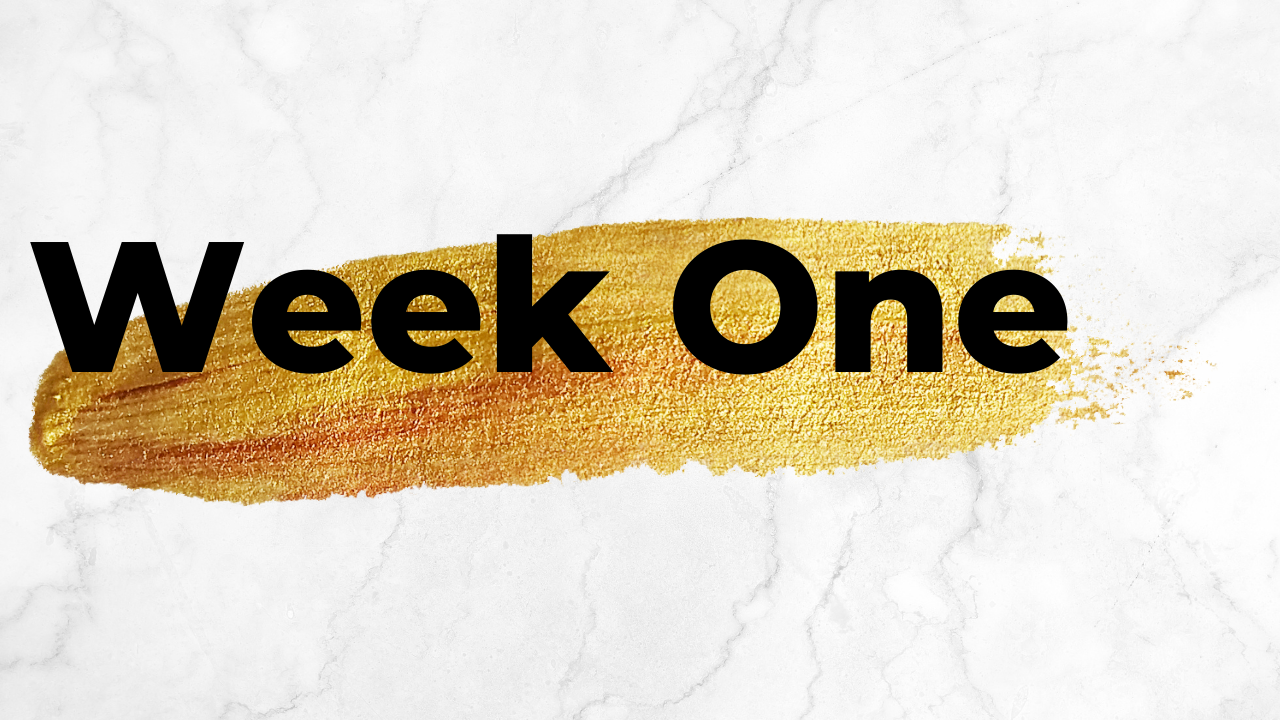 Week 1: Learn The Basics Of A Successful Fertility Routine
Understanding The Basics Of Improving Egg Quality

How To Activate The

Fundamentals Of Feminine Fertility Methods & Principles

How To Prepare,

Safety, Set Up & Supplies
Week 2: Egg Quality Nutrition, Cleanses & Supplements
How To Make Fertility Foods, Body Systems, Gut Health

How To Choose Healthier Options & Supplements For Egg Quality & Fertility

How To Do A Cleanse For Better Egg Quality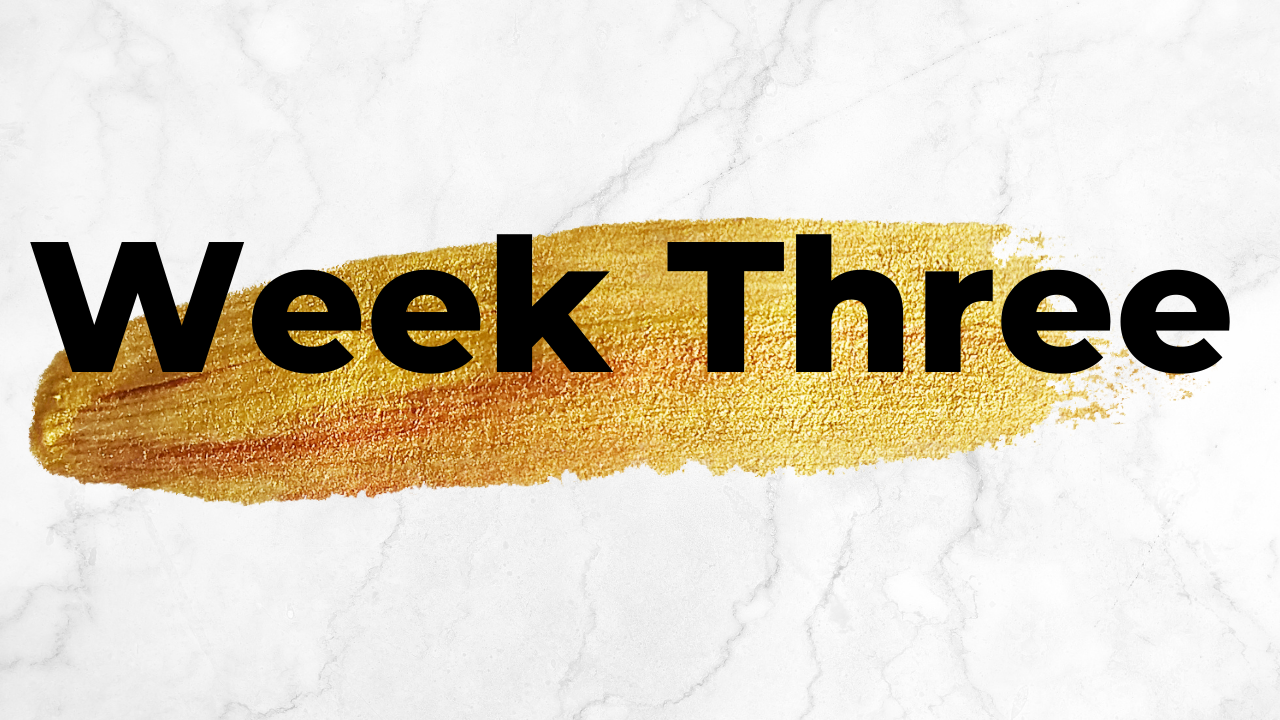 Week 3: Ritualizing Your Routine
How To Creating Space For Fertility Success

How To Overcoming Obstacles Pitfalls & Failures

How To Create Long Term Healthy Habits & Ovulation Prep
Week 4: Phasic Fertility & Ovulation Assessment
How To Synching Your Cycle With Your Routine

How To Signs Of Ovulation

How To Regulating Your Cycle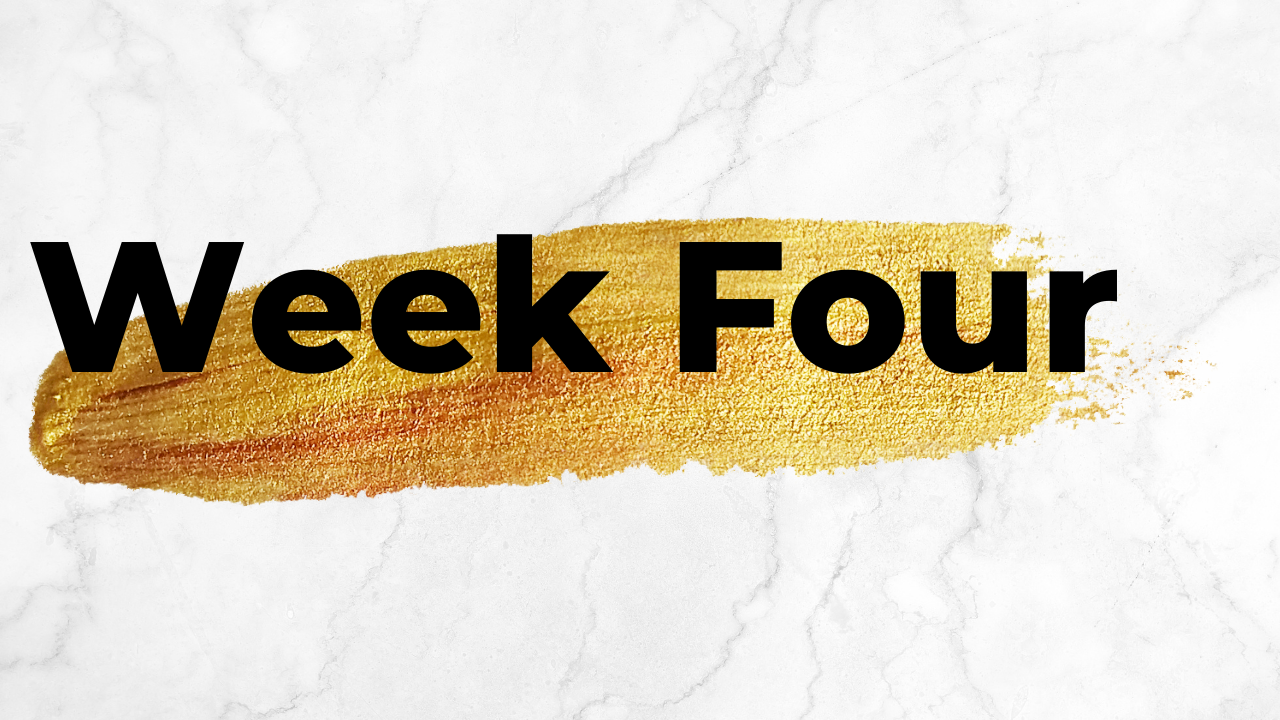 Here's What You're Getting…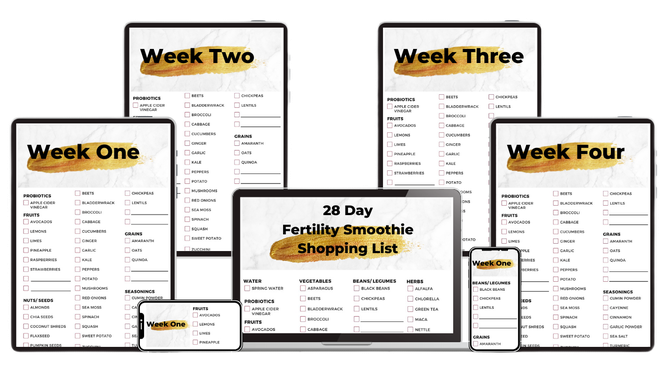 Choose healthier foods for Egg Quality!
Takes the guesswork out of what to eat for fertility. Your weekly shopping lists make choosing healthier options simple. In it you'll get all the macronutrients you need to support your body including:
Healthy fats

Plant-based protein

Healthy carbs
Consistent fertility foods made easier!
You'll receive a monthly meal plan each month so you know what you'll be making and drinking in advance.
Prepare each day's meal ahead so you stay on track and get exactly what you need while avoiding poor choices.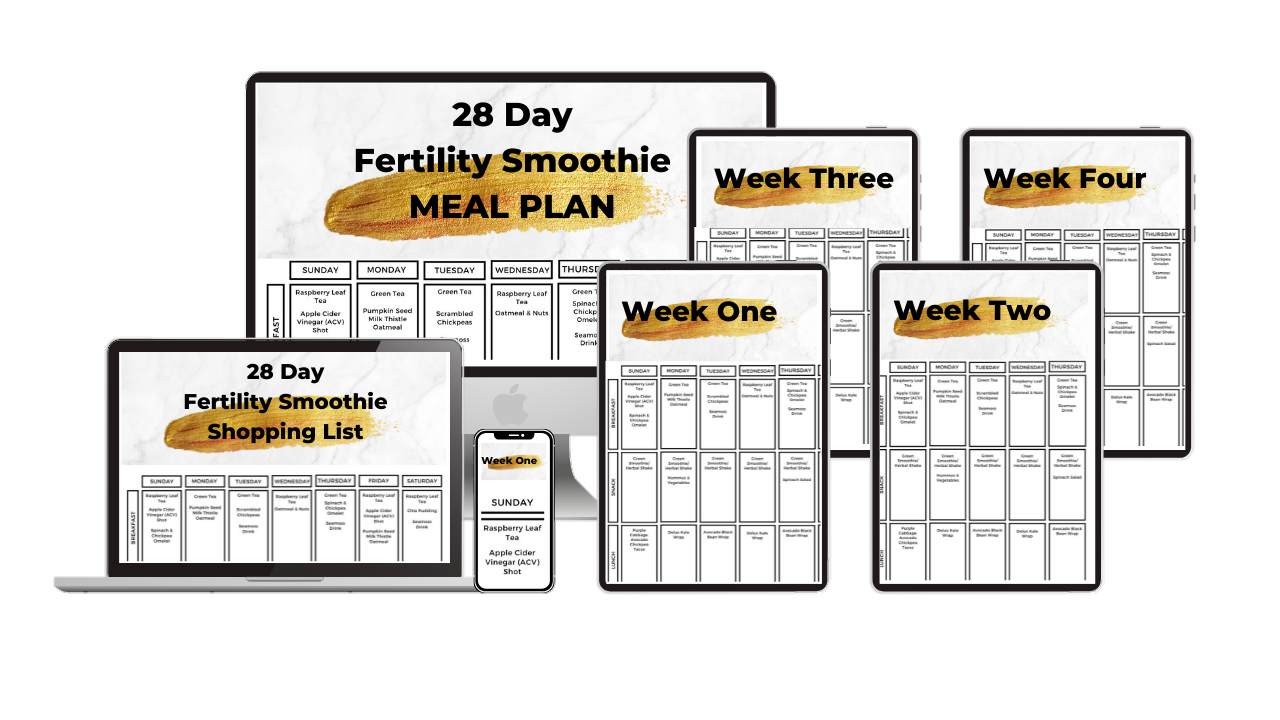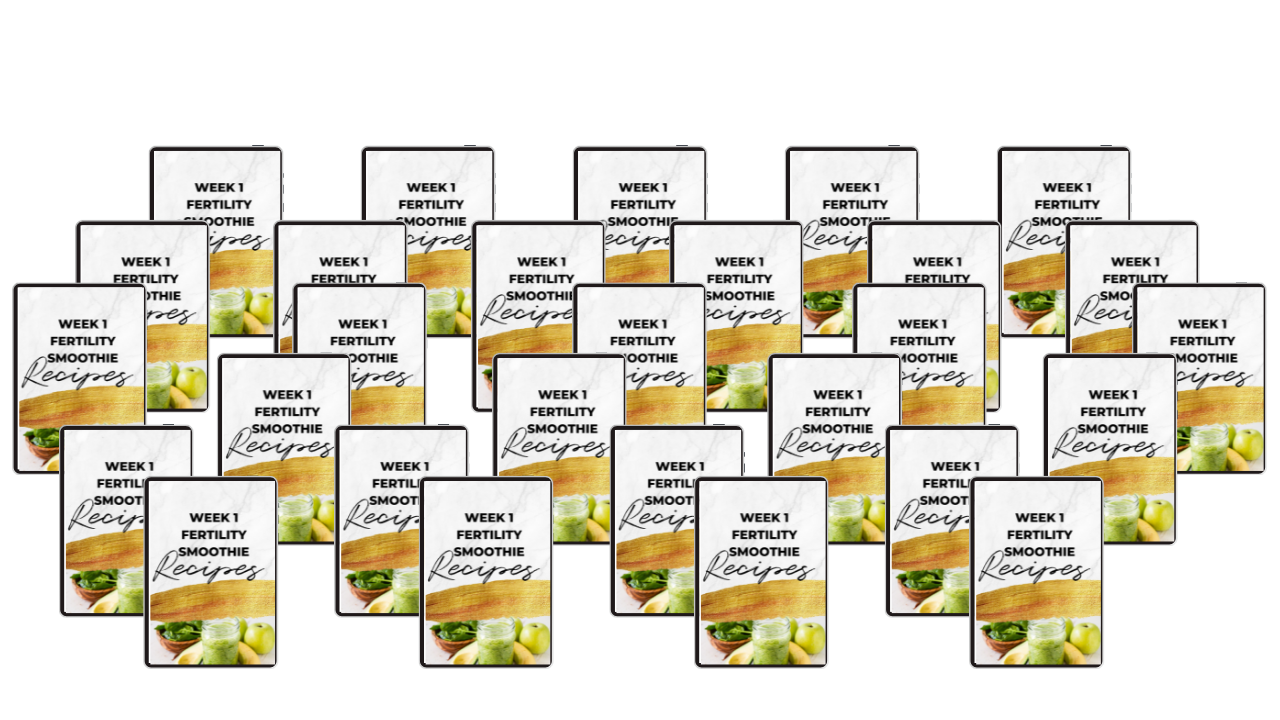 Weekly Yoni Steaming Sessions & Tutorials
Smoothie preparation for fertility simplified!
Hassle free, step-by-step instructions on how to yoni steam for fertility.
Participate in weekly Selfcare Sundays to consistently yoni steam so you get closer to your goals to help boost your chances of conception and improve egg quality.
Ovulation Charting & Tracking Trainings
Make perfect fertility recipes each time!
Learn to tell when you're really ovulationg without apps, opk strips or expensive equipment.
Then use your cycle data to further enhance your egg quality by syncing your routine with the phases of your cycle with a few simple steps.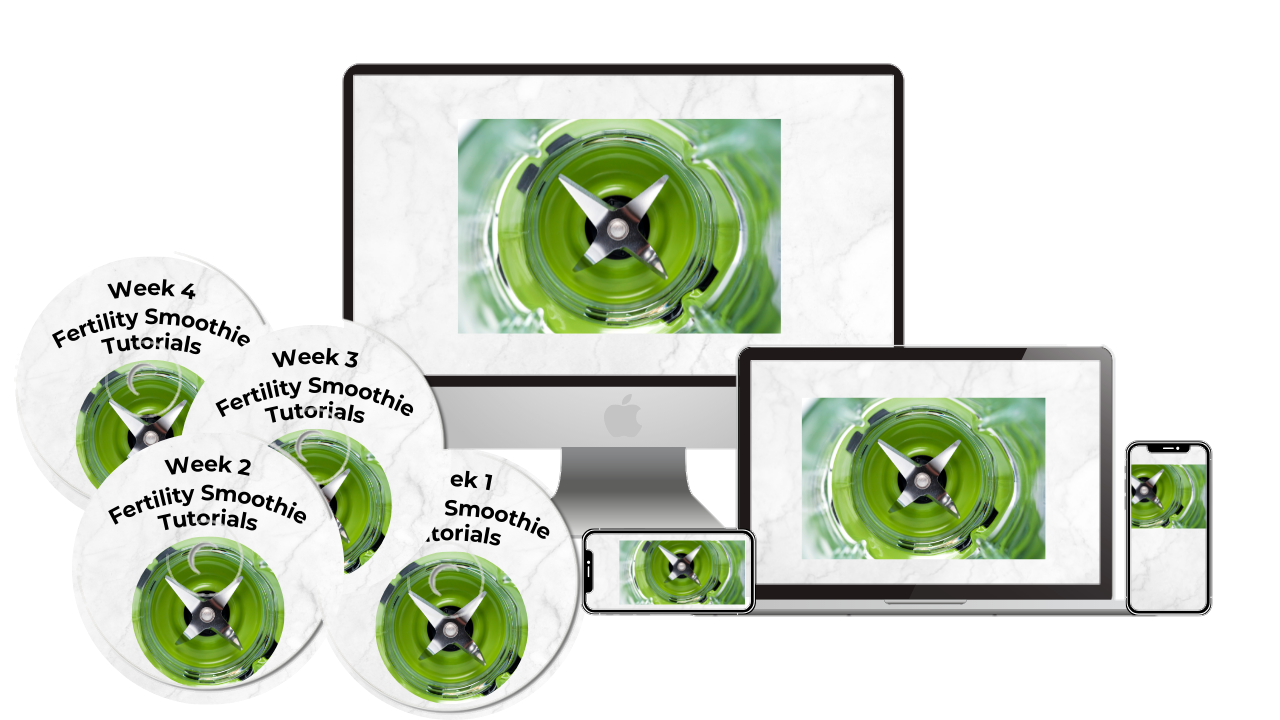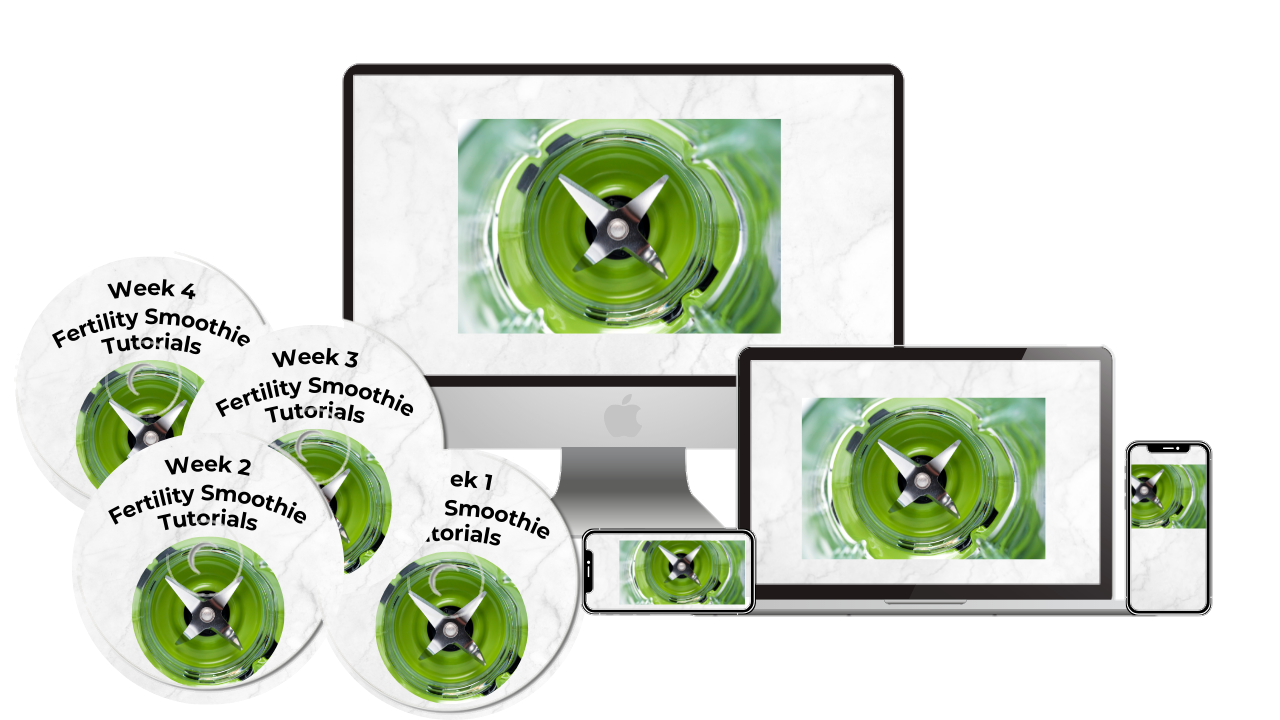 Nutrition Videos & Workbook
Fertility foods mini training!
Learn the inside scoop on why the foods supplements and ingredients in each smoothie are important and help promote egg quality.
Plus retain the information you learn with fillable section in the workbooks.
Yoga Video Trainings & Workbook
Follow along for seamless ease and flow!
See how to do basic fertility yoga postures and learn the benefits of each. Plus get a new yoga flow for each week of the challenge.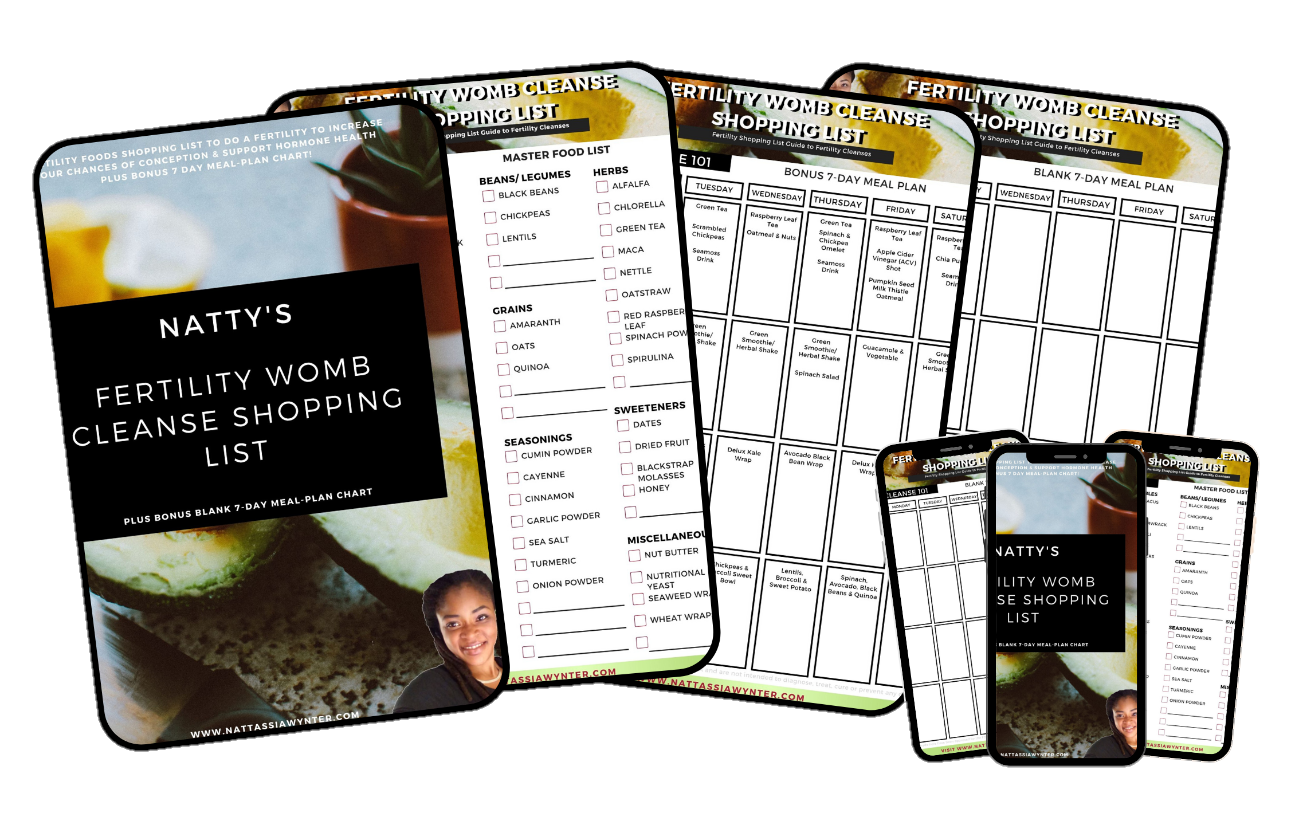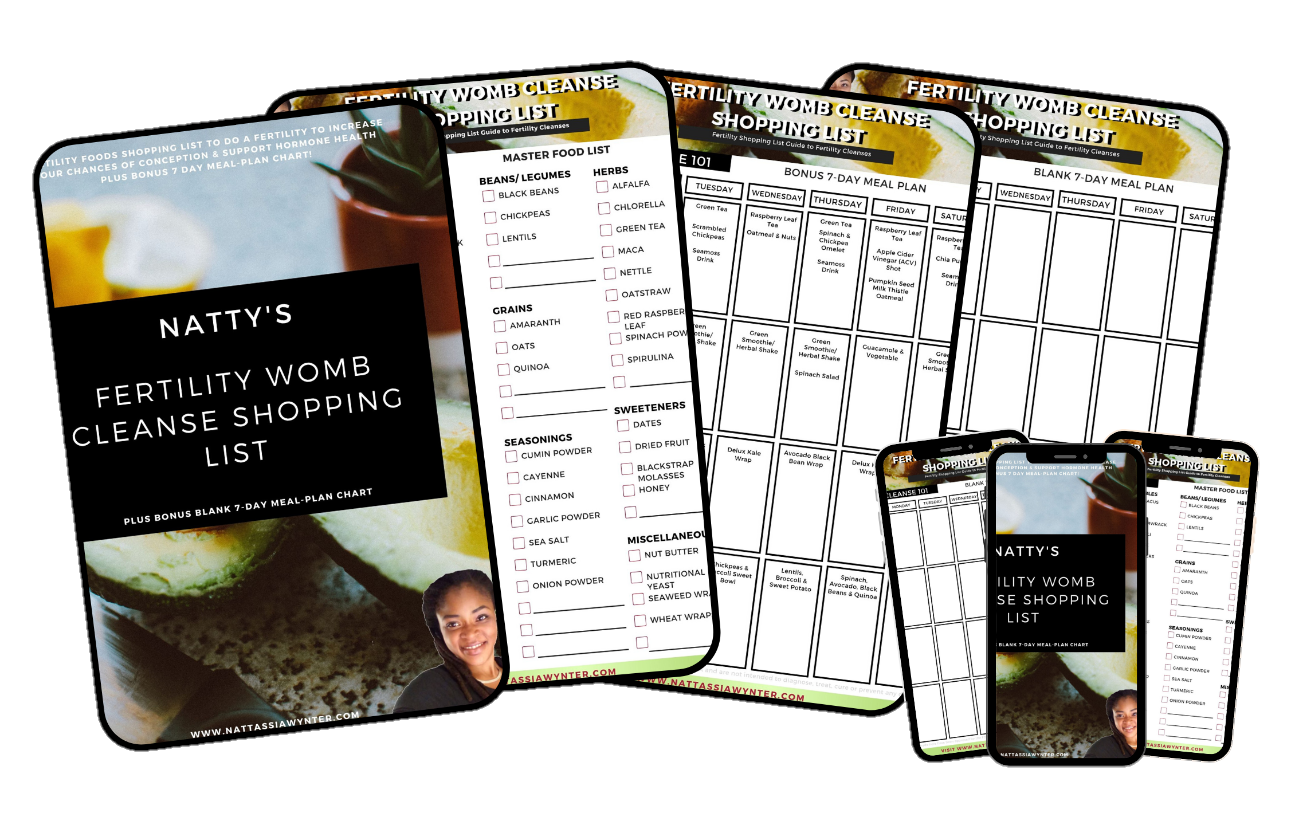 Digital Journal & Mindset Activities
Strengthen your fertility mindset daily
Journal your experiences, feelings and goals. Strengthen your fertility mindset with writing activities and affirmations all in a beautiful fillable digital journal.
Digital Planner & Checklists
Get closer to your goals each week!
Plan, track and chart your progress, performance and success. Stay on track and keep yourself accountable in between live support sessions.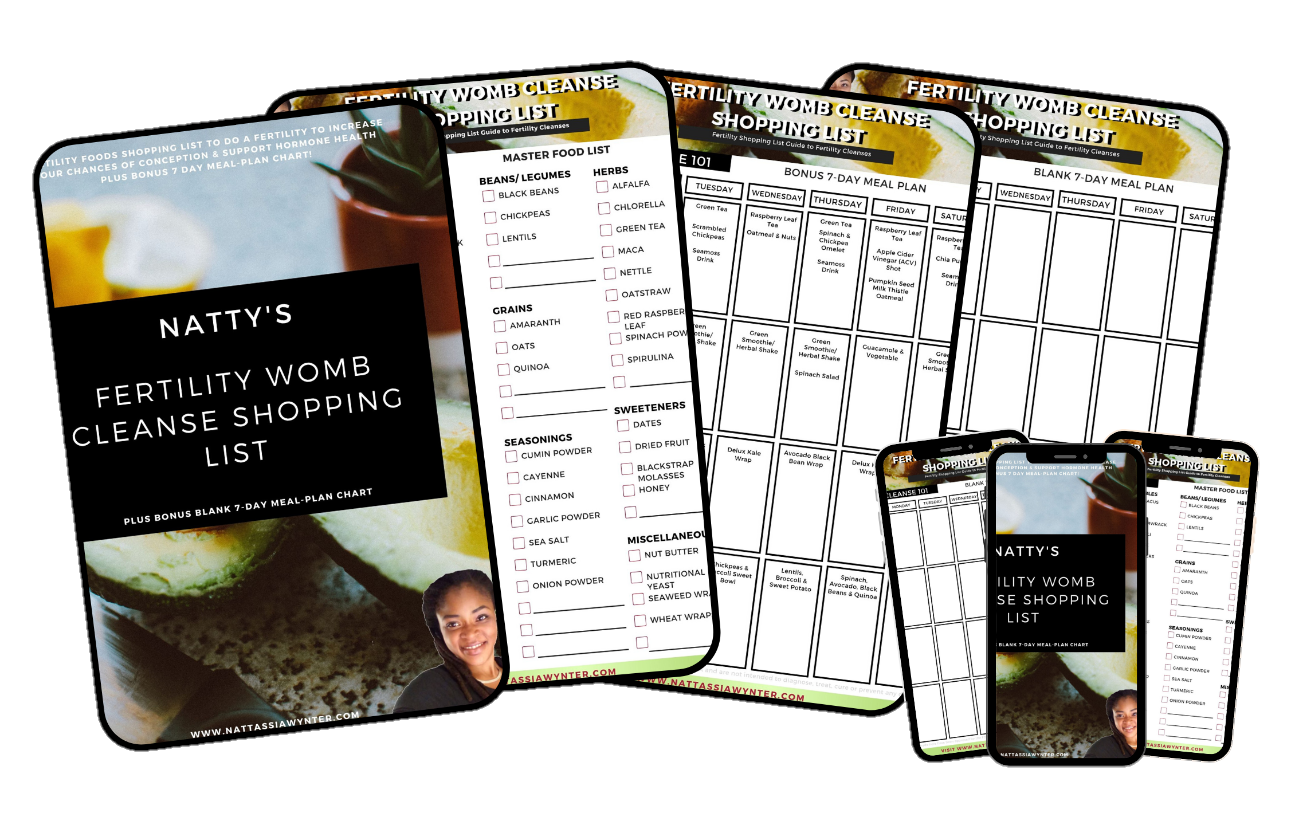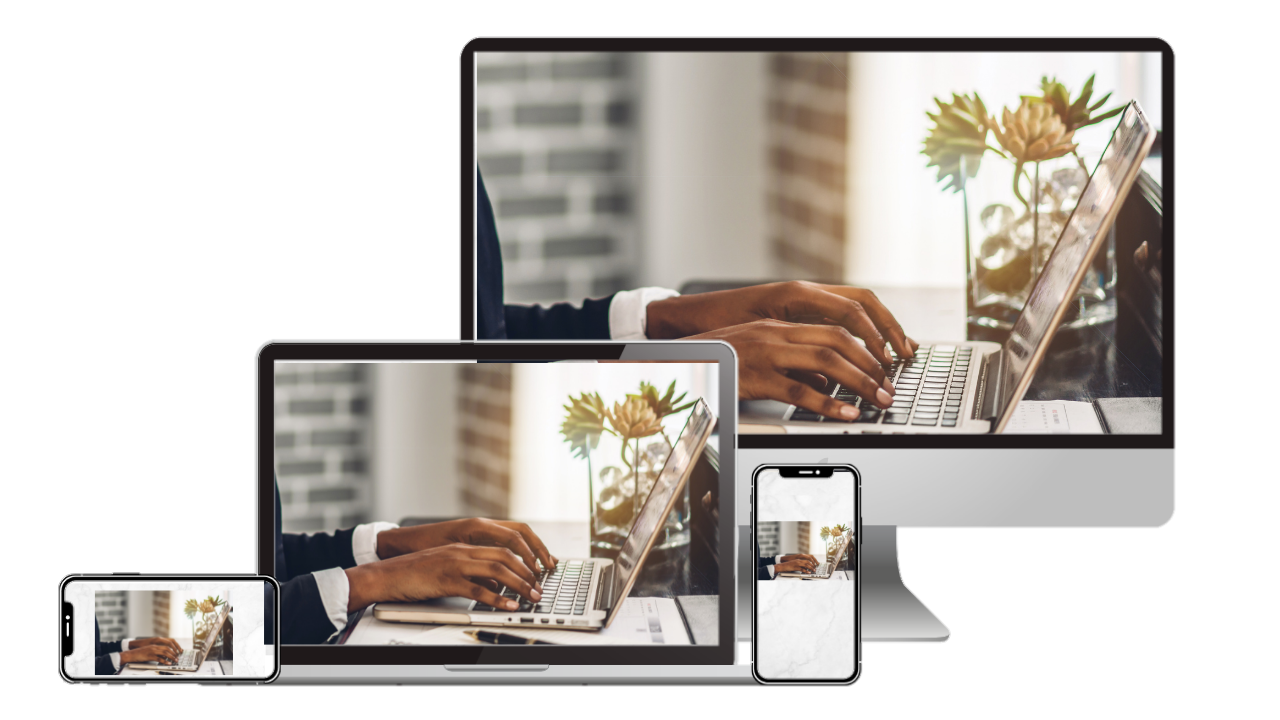 Daily Check-Ins (on Facebook)
Fail-proof challenge completion support!
Recieve live support each day of the challenge to ensure you stay on track. Share your progress, get group feedback and stay motivated.
2 Weekly 2-Hour Group Calls (on Zoom)
Group Coaching Calls For Extra support!
Speak directly with me during group coaching calls for Q&A, guidance, support and added clarity.
Chime in twice a week to tailor your fertility challenge to suit your specific need or to further fast-track your success.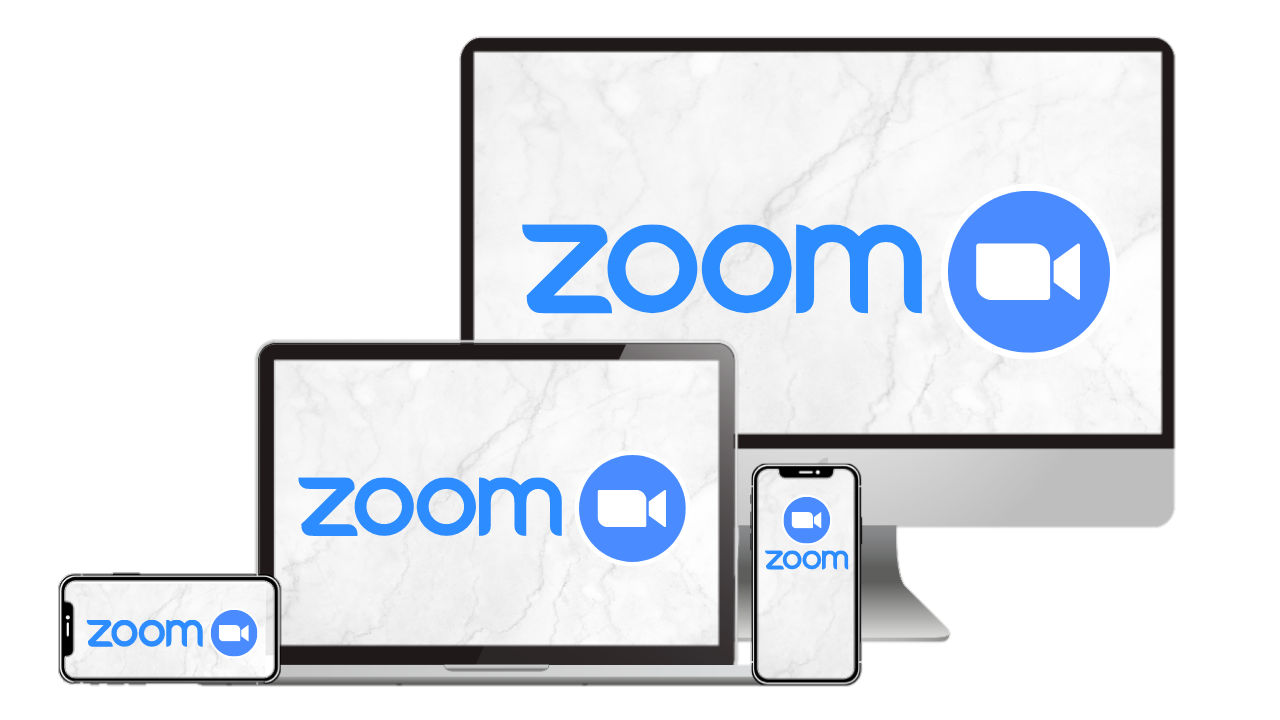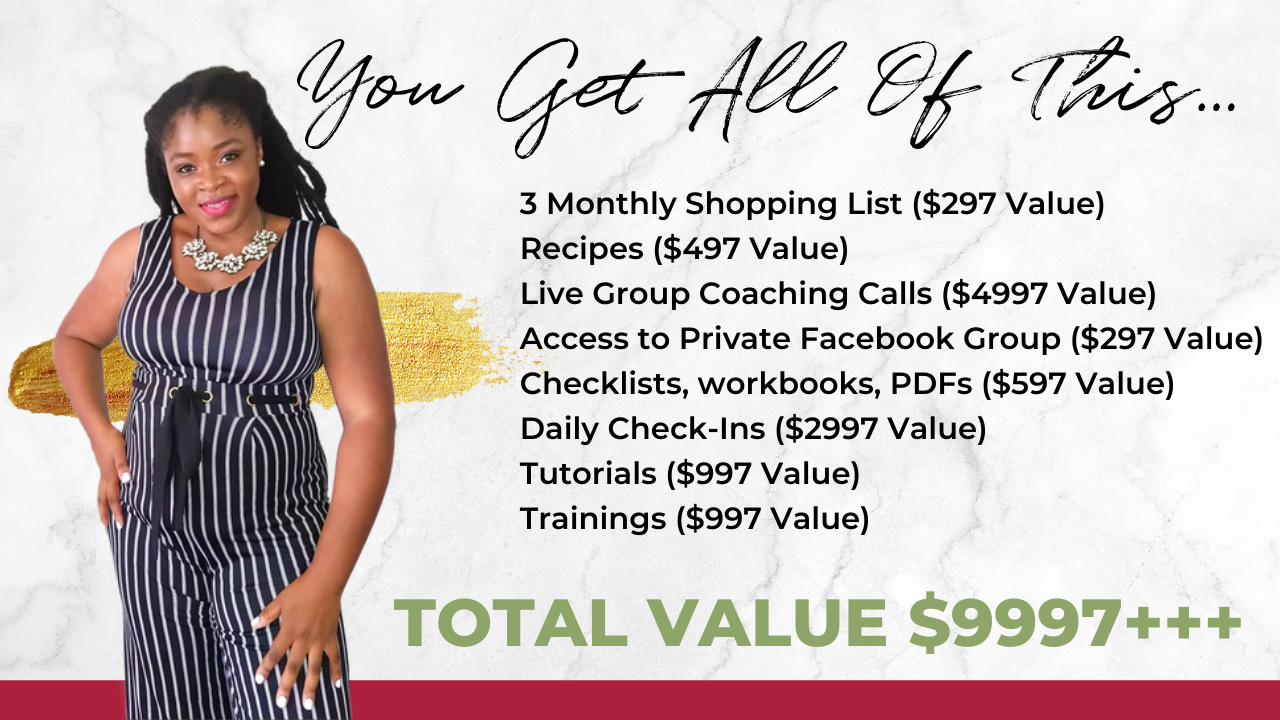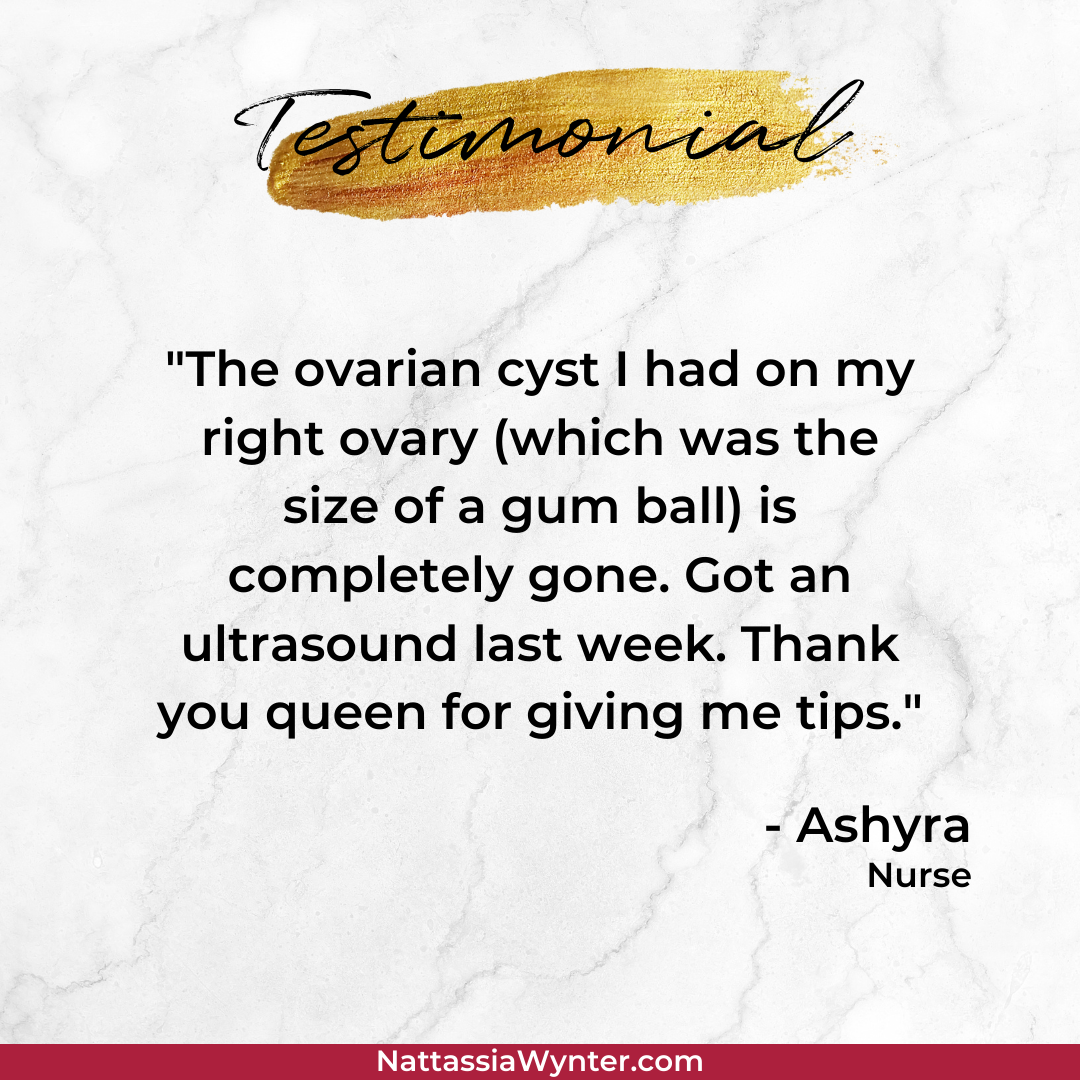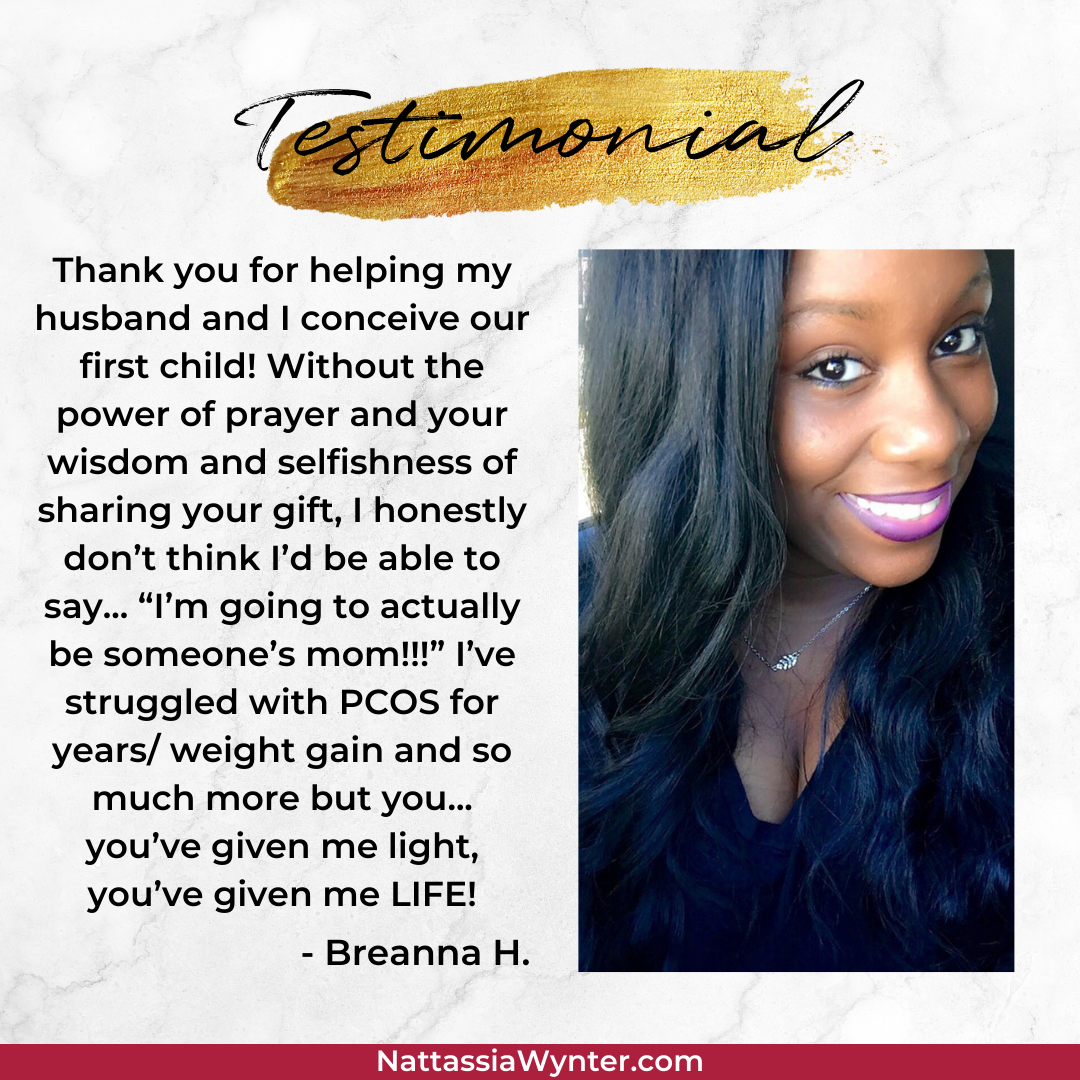 I'll help you put my easy to follow but effective fertility routine in place.
I'll support and train you so you can start putting my 90-day plan in place during the program.
You'll have a detailed plan that fits your lifestyle and is fully customizable.
Learn what foods to eat and what foods to avoid to improve egg quality.
Learn which herbs and supplements are beneficial for egg quality and when to take them.
Learn how to track your ovulation and actually use that information for more than just timing conception.
Develop mindset practices that help you avoid common pitfalls of improving egg quality so you stay on track.
In no time, you'll be clear on what aspects of your lifestyle you need to change to help maintain fertility for years to come.
Practice the types of exercises beneficial for egg quality and avoid the ones that aren't.
Discover coveted feminine practices that reconnect you to your womb, ovaries & eggs while improving egg quality.
By the end you'll learn how to phasically practice all these techniques so they align with where you are at during your cycle.
Plus, establish ways you can stay consistent and accountable long after the program is over.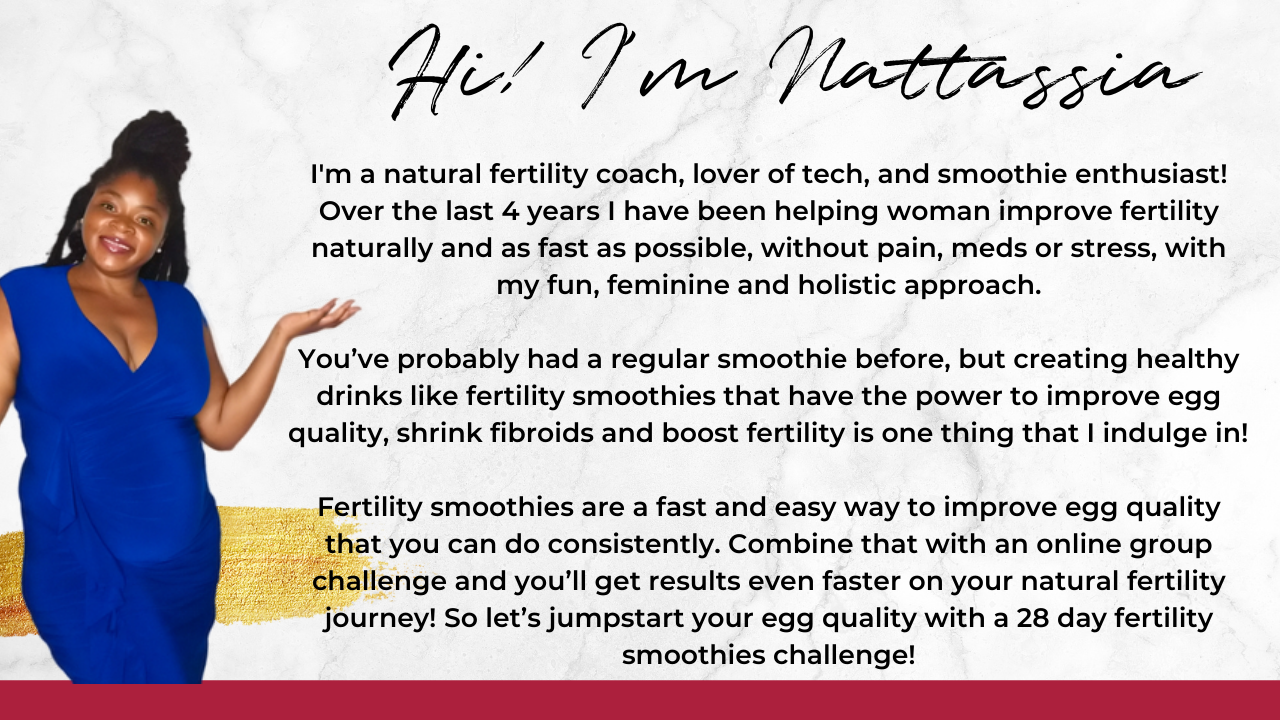 Here's What You're Getting…
I created this so I can support you with getting the breakthrough you want to get results and clarity on improving your egg quality naturally.
Because when your only way to manage your poor egg quality is to TRY EVERYTHING, here and there, alone…
Your egg quality and egg qount continues to decline.
You struggle to commit to the the full 90 days it takes to improve egg quality.
You keep having miscarriage after miscarriage
You face trouble creating a new healthy fertility routine & getting started
You cannot get back on track once you fall off
You struggle to eat better, move your body and and stay positive
You cannot seem to maintain the positive effects
You lack the guidance necessary to make healthy lifestyle changes
You feel like you have no support
You lack the self-accountability do do anything long enough
You stay stressed out without ever getting a breakthrough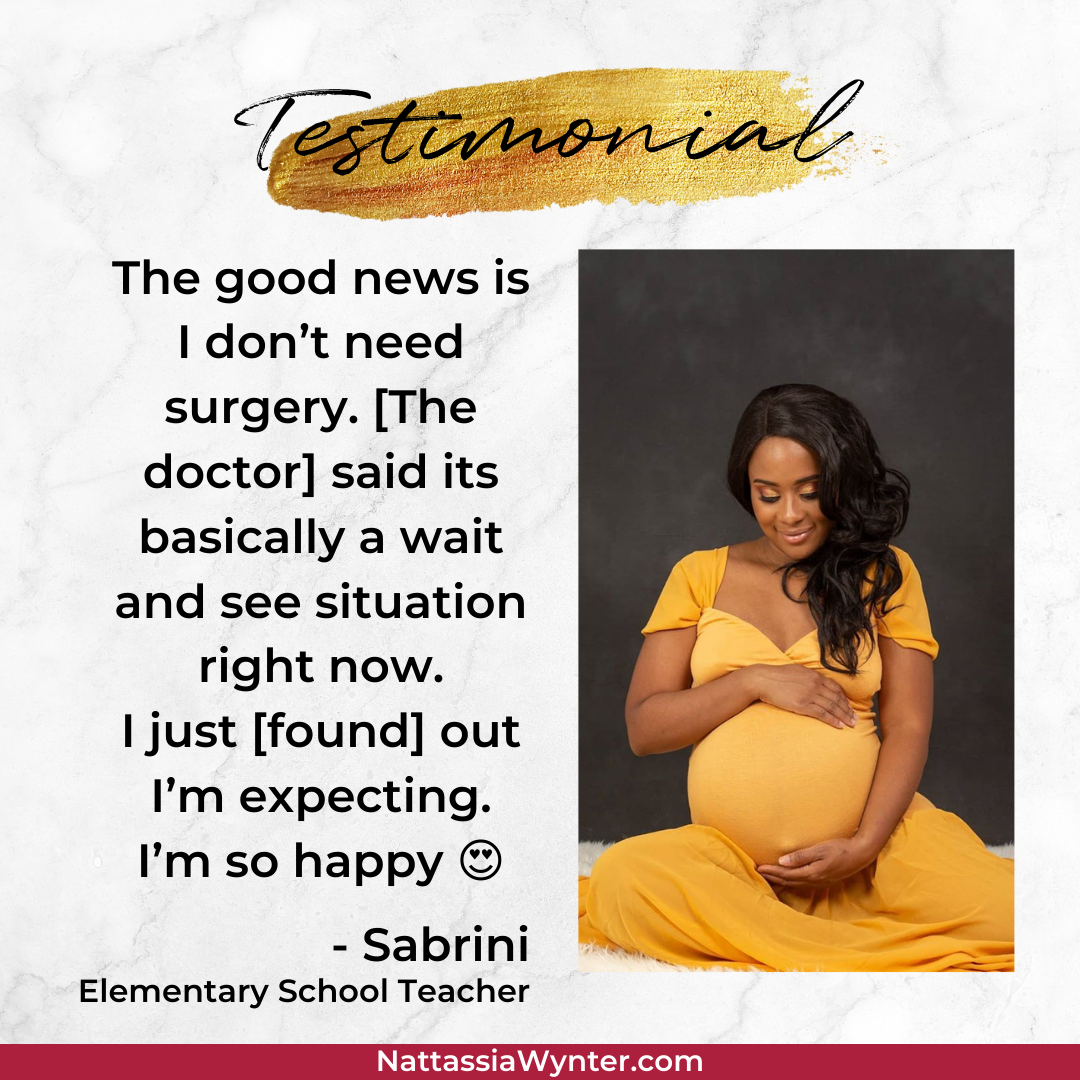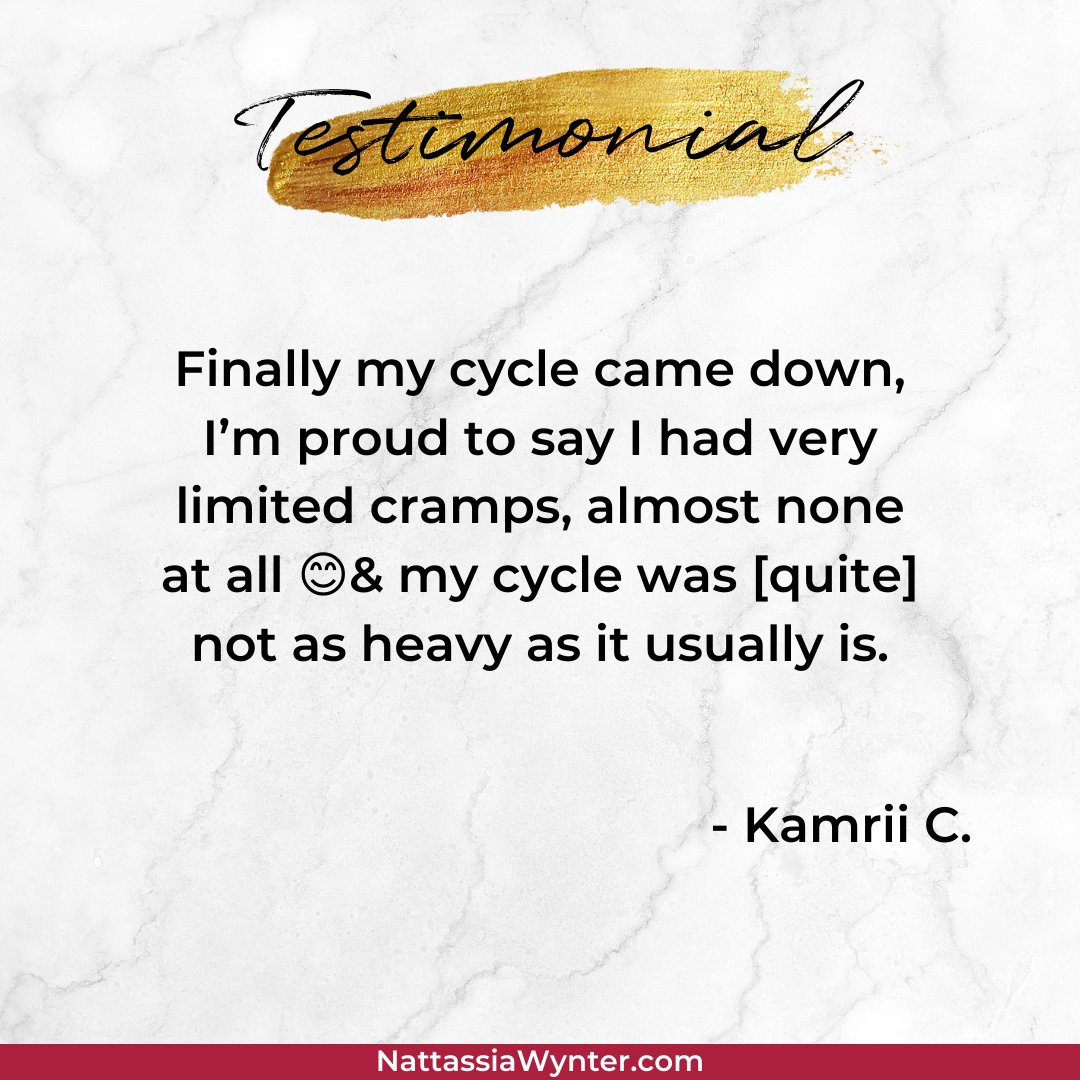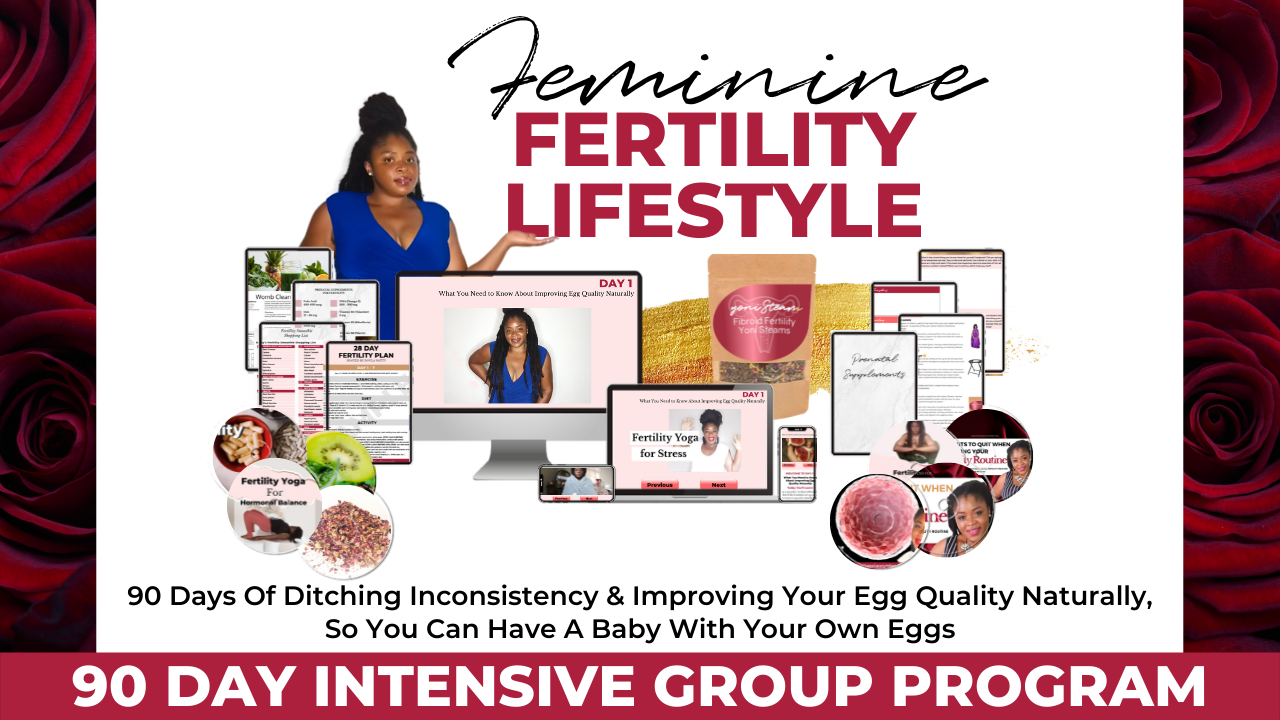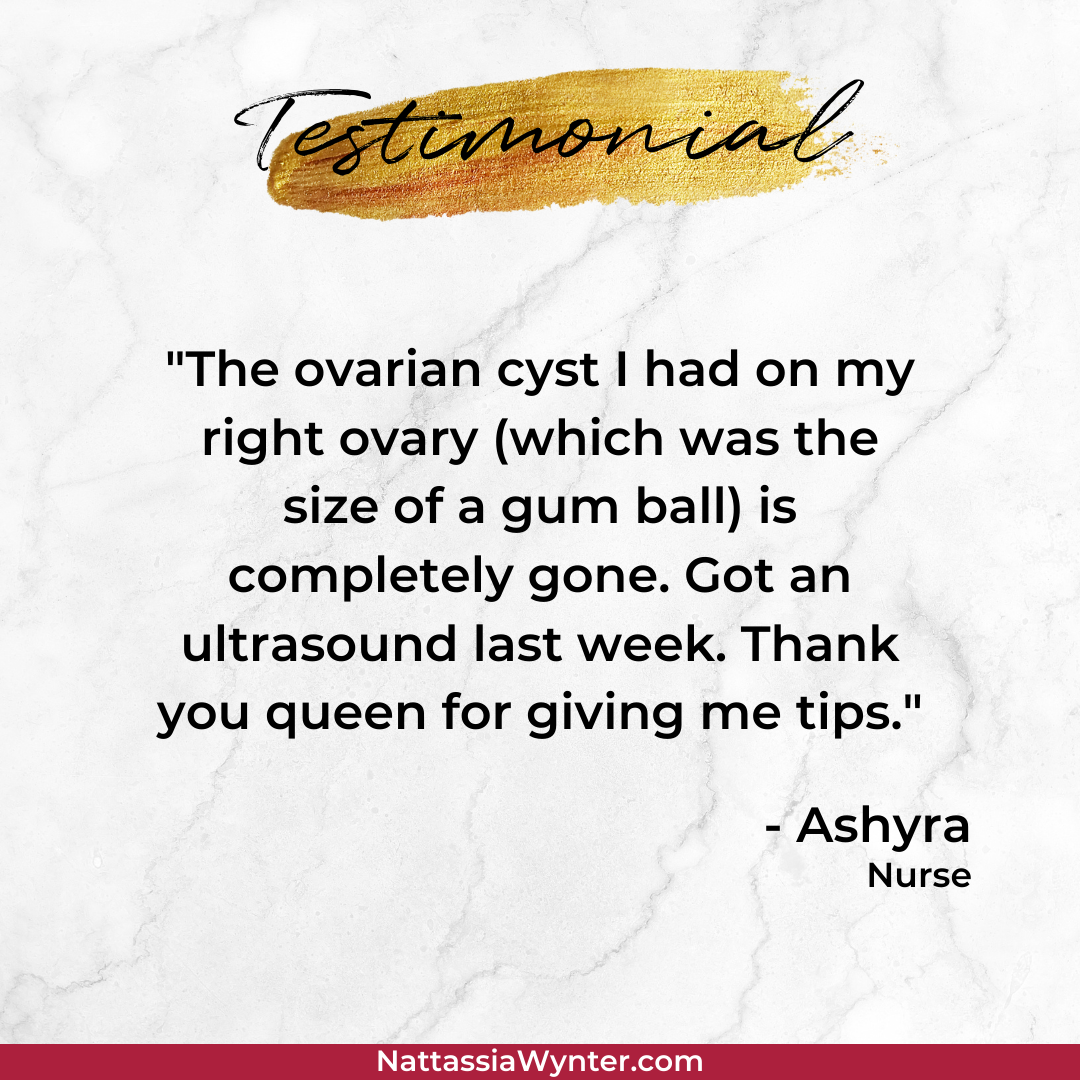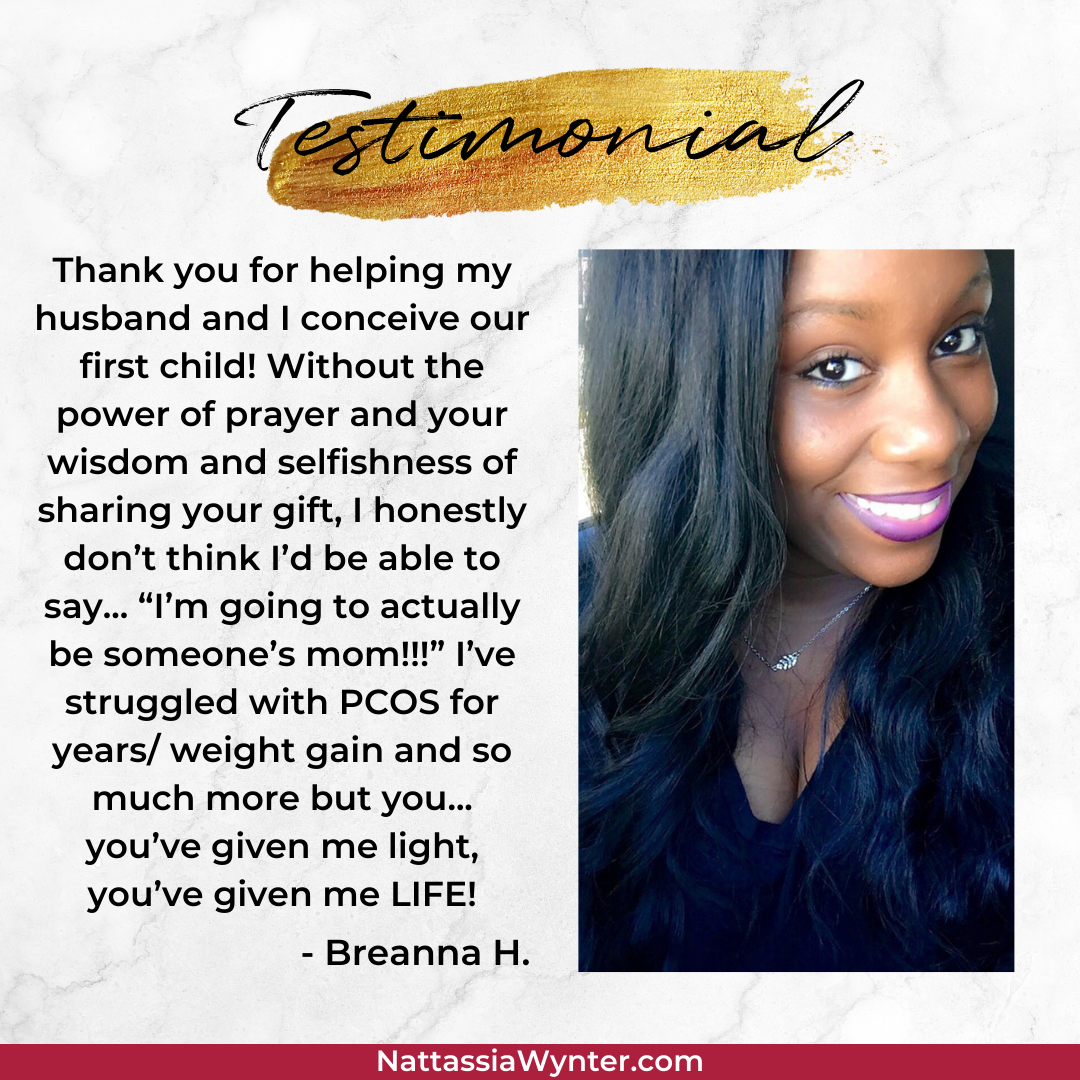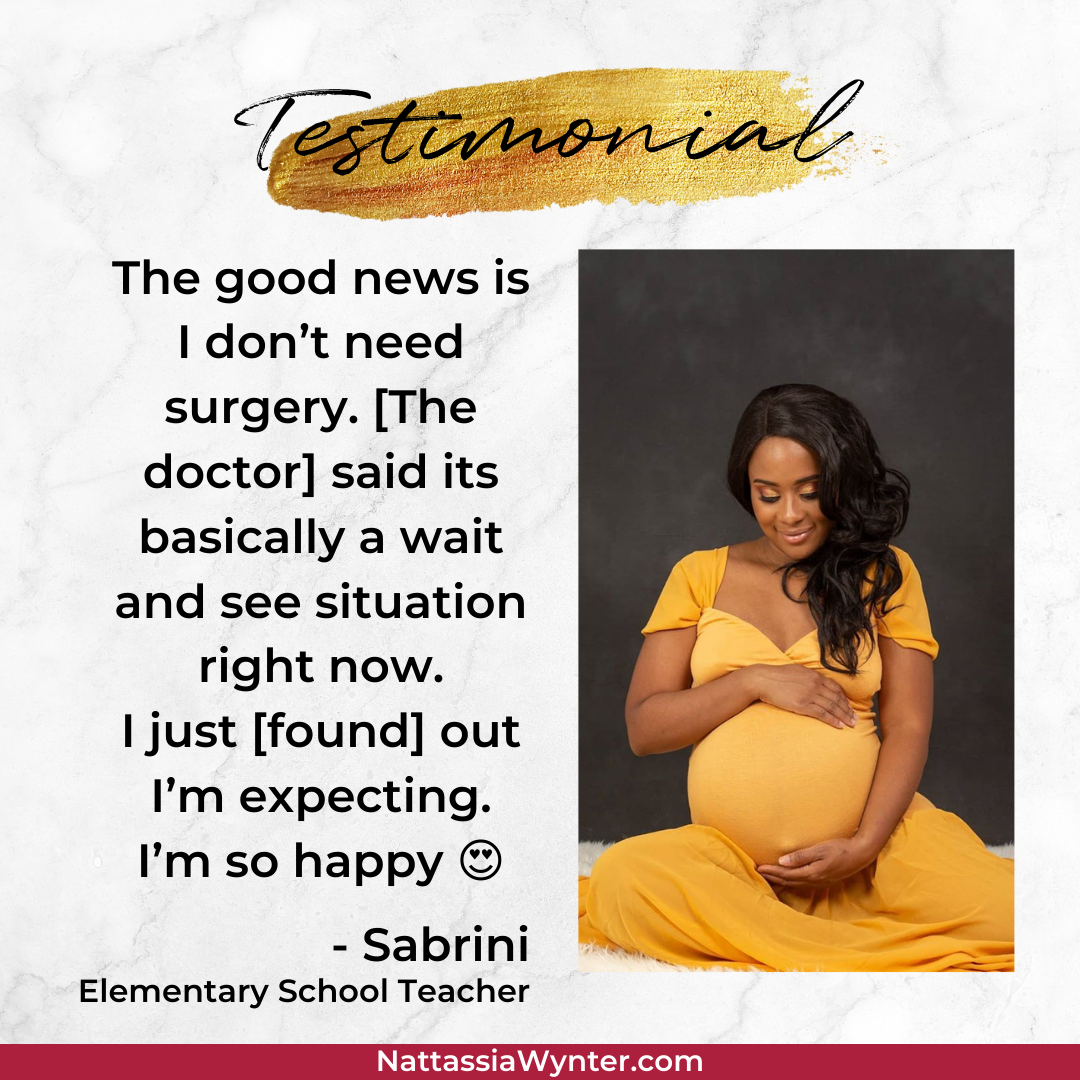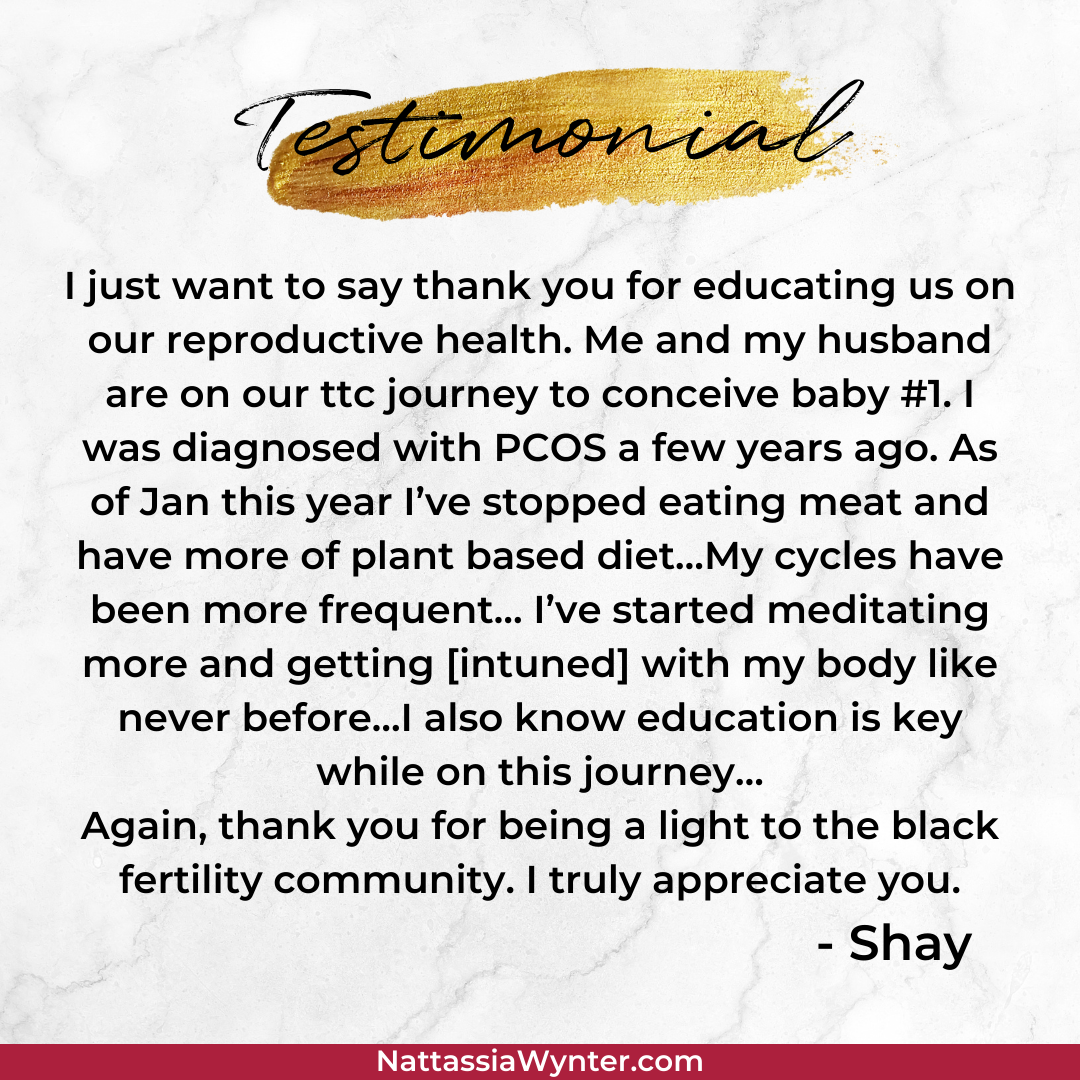 Join this
TRANSFORMATIONAL
LIVE 12-Week Fertility Lifestyle Group Program!
Step 1:
Register
for the 12-Week Intensive Group Program
Step 2: Check Your Email for the instructions to access this virtual event that's automatically sent to your inbox.
SEE YOU INSIDE!
48-hr Monthly Payment Plan:
Only $999/ Monthly (for 3 months)
48-hr Bi-Weekly Payment Plan:
Only $500/ Bi-Weekly (for 3 months)
Copyright 2022 Nattassia Wynter. All right Reserved. Terms. Disclaimer.