FREE Yoni Steam for Fertility Checklist!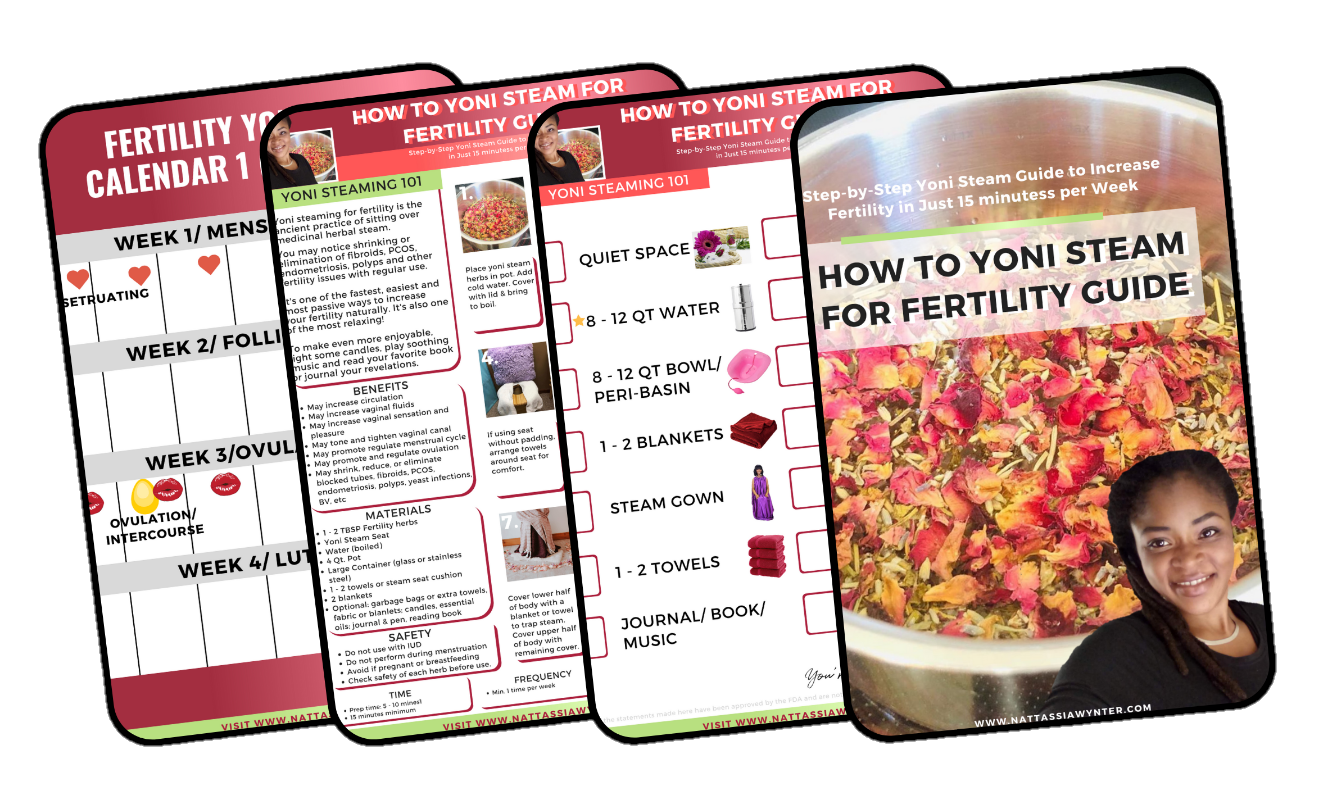 I won't share or sell your email address.
Unsubscribe at anytime!
Want to know how to yoni steam to improve your fertility?…
…However, you don't know how to yoni steam or what you need to get started!
You're trying to conceive and you've heard that yoni steaming can help, but you're confused about the process.
You want to try yoni steaming but you've heard so much different information and you just want to know more before you give it a try.
You don't have time to research about something you're not even sure will work.
You just want to know what yoni steaming is, if it will work for you and how.
And you want to know if you can yoni steam while trying to conceive…
…because you're really trying to make your fertility a priority and you only want to try things that have worked for other women.
At the end of the day, you want results, so you're willing to try anything as long as you can get some results.
So you just want to be sure yoni steaming is right for you before you commit to including it in your routine.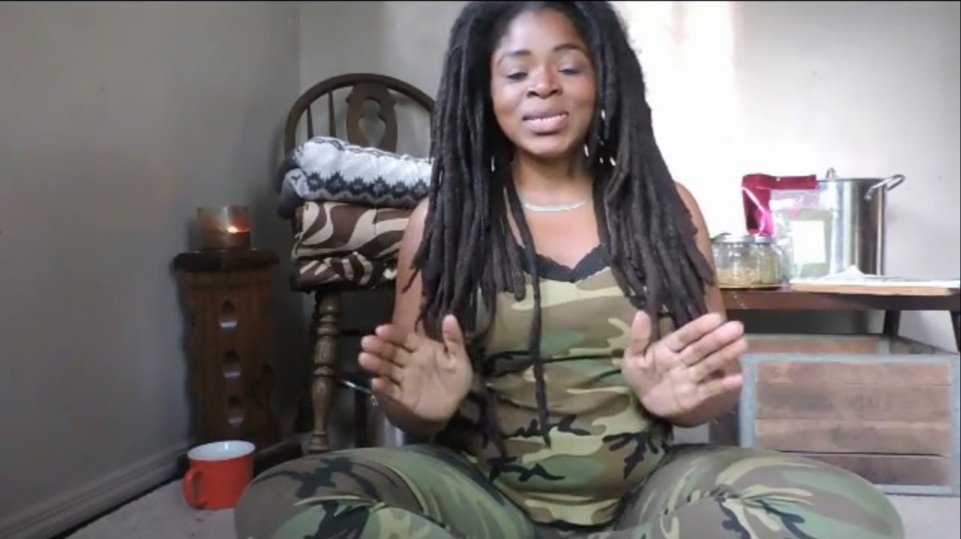 Yoni steaming is very trendy right now, so it can be tempting to just try it without really knowing what you're doing.
But if you really want the best results to boost your fertility naturally, it's better to know more about how to yoni steam first.
That's why you need…
Yoni Steam for Fertility!!!
Yoni steaming information you need to know before you begin…

What you need to know before you start yoni steaming when trying to conceive…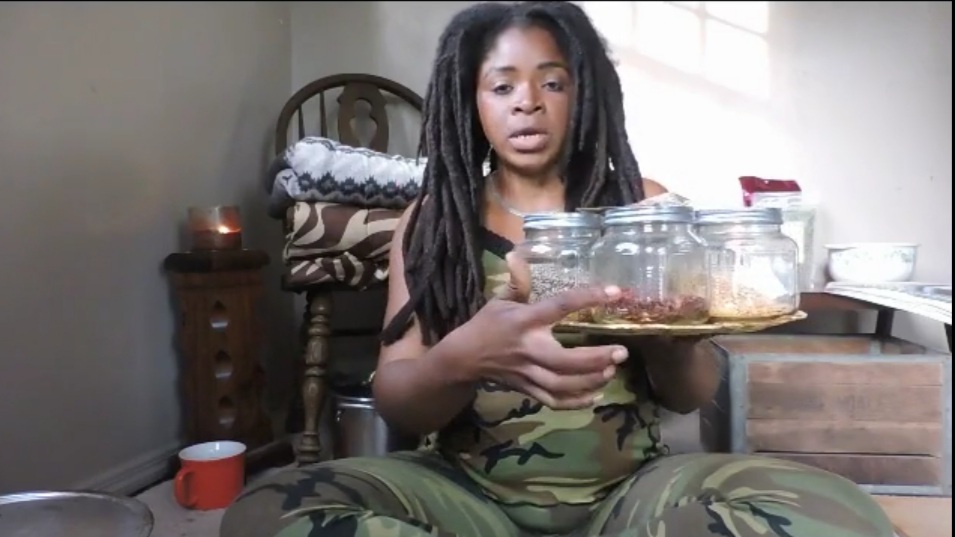 Learn faster!
Feel more confident about whether yoni steaming is right for you.

Jump start your fertility
Feel supported knowing you have more fertility solutions at hand.

Start Yoni Steaming Today
Get closer to conceiving your baby!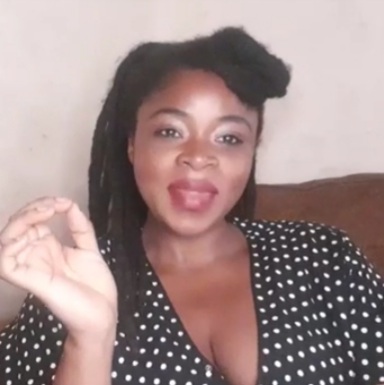 Hi, I'm Nattassia! Before I became a fertility coach, I have always dreamed of helping women as a birth worker, but I also had my own share of reproductive issues.
As a result I've been taking herbal baths for over 15 years since researching and selling essential oil and natural bodycare products as a teen and to heal myself and my daughter's eczema.
Before I knew it, or knew what yoni steaming was, or that it was a thing, I was 'yoni steaming' instinctively on occasions with a bucket, rather than taking herbal baths.
Later, while creating my fertility herbs course, I discovered that yoni steaming was a major way to improve fertility and reduce fertility issues like fibroids.
Once I learned this, I wanted to learn more, but there wasn't very much information about how to yoni steam,what yoni steaming herbs to use or how to safely yoni steam to improve fertility while actively trying to conceive.
But I knew so many women could benefit from this information if it was just given to them.
I want you to make informed decisions that will help you increase your fertility and chances of conception naturally.
What My Clients Have to Say…

I started following you recently and I just want to say thank you for educating us on our reproductive health. Me and my husband are on our ttc journey to conceive baby #1. I was diagnosed with PCOS a few years ago. As of Jan this year I've stopped eating meat and have more of plant based diet...My cycles have been more frequent...I've started meditating more and getting [intuned] with my body like never before...I also know education is key while on this journey...Again, thank you for being a light to the black fertility community. I truly appreciate you. - Shay

Shay
"The ovarian cyst I had on my right ovary (which was he size of a gum ball) is completely gone. Got an ultrasound last week. Thank you queen for giving me tips."

Ashyra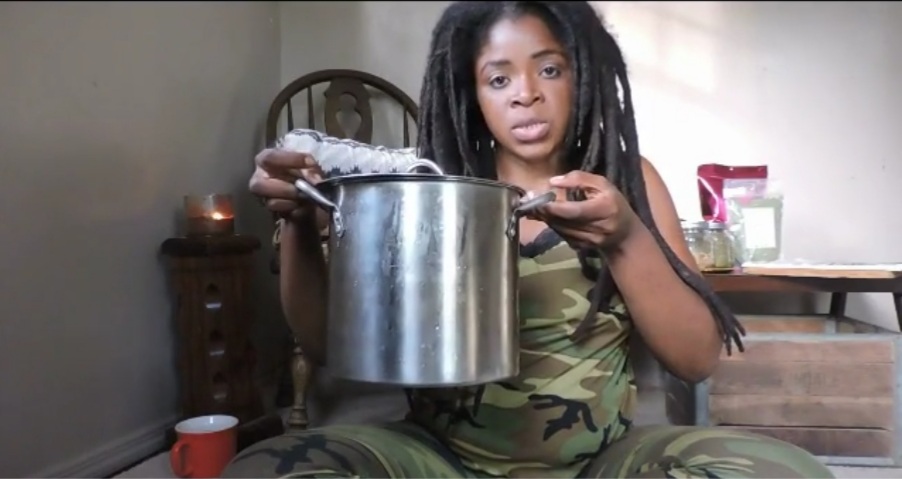 Work With Me
Why Work With Me?
Get step-by-step instructions on how to steam.
Learn when the best time to yoni steam is when trying to conceive and avoid yoni steaming at the wrong time.
Decide whether you should start yoni steaming faster than you would otherwise.
Make more informed decisions about your fertility.
Start regulating your menstrual cycle.
Save time by not having to figure it out all on your own.
Yoni Steam Video Training
Detailed explanation of what yoni steaming is all about. How to begin and how to get started.
Yoni Steam Checklist
Learn everything you need to yoni steam for beginner to intermediate levels. Check off items as you shop.
Private Facebook Group Access
Ask questions, share wins and have fun interacting with other yoni steaming ttc'ers.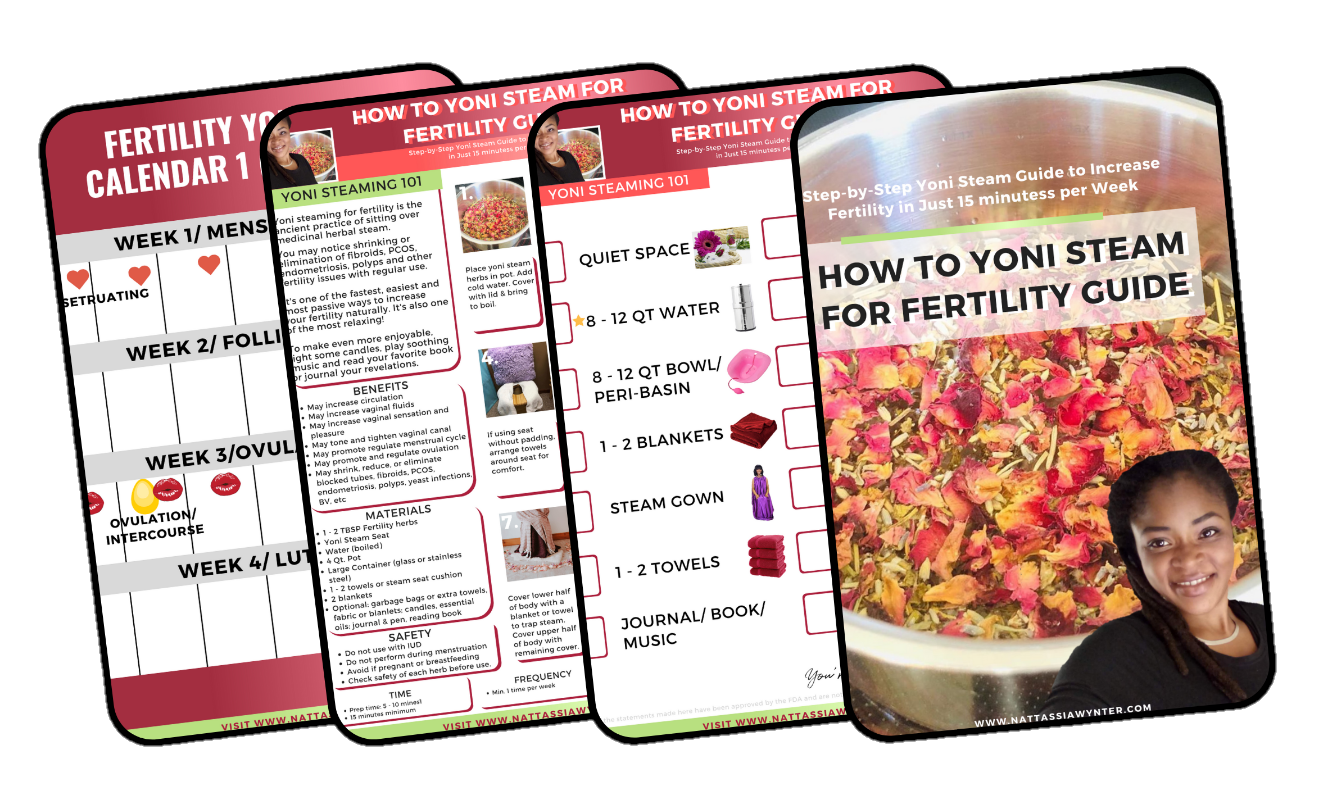 I won't share or sell your email address.
Unsubscribe at anytime!