***YOU UNLOCKED THE SPECIAL OFFER I HAVE FOR YOU***
You're 9 Step Yoni Steaming for Fertility PDF Guide is on its way!
TRY A SAMPLE THE #1 NATURAL FERTILITY SOLUTION…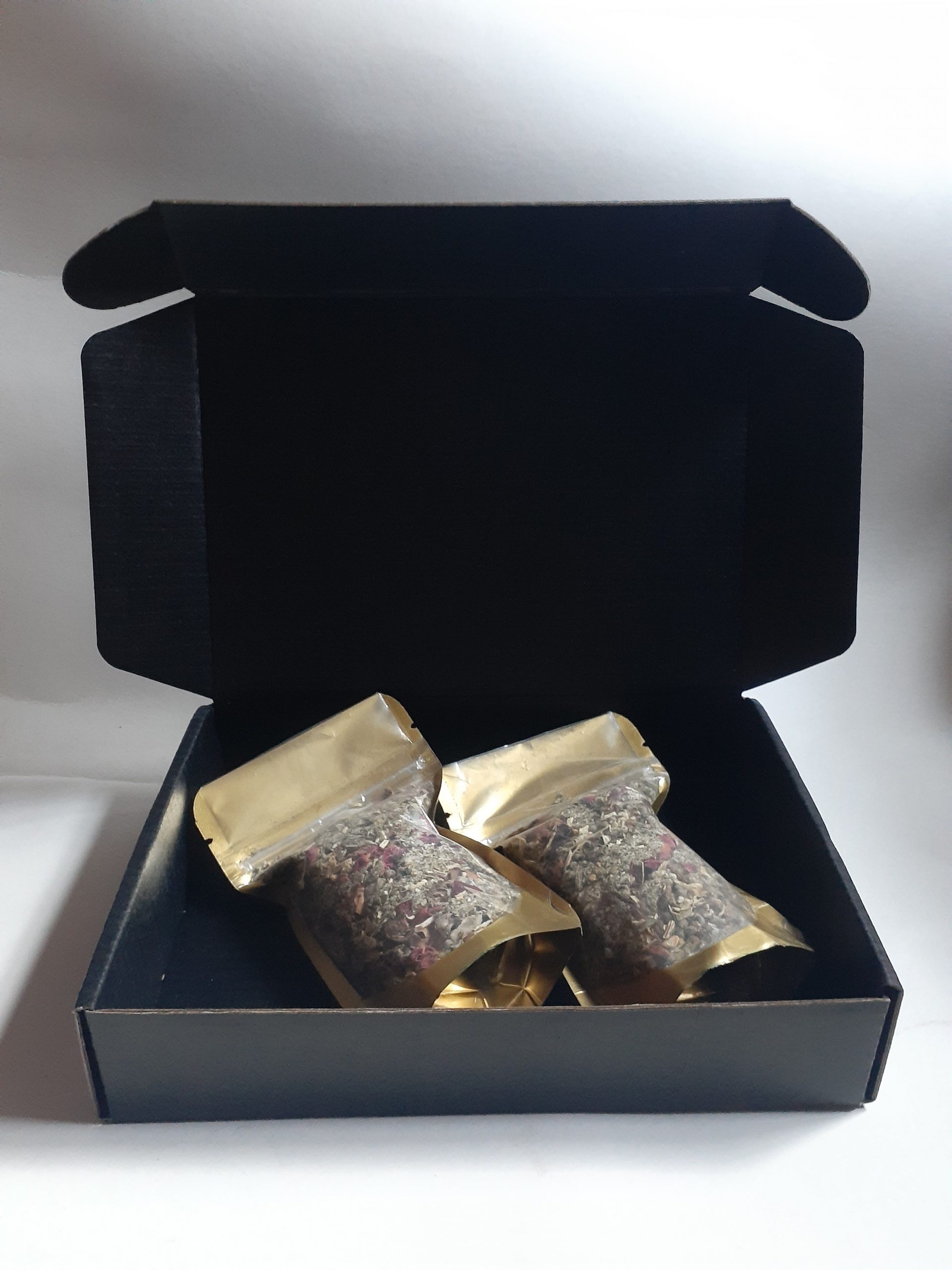 Hey Sis. Do you want to Melt your fibroids away with one of the best natural infertility and fibroid solutions.
Now you don't have to wait until we launch our in a few weeks.
For a limited time, you can now Sample the Womb Restorer Yoni Steam Blend.
Restore your wombs to fertility that's been afflicted with fibroids.
The womb restorer may be for you if you experience any of the following:
Poor circulation
fatigue and low energy
Irregular menstrual cycles
Long, heavy, painful periods
Excessive cramping
Constipation
Short luteal phase
Missing ovulation
Poor libido, no sexual desire
Unlike regular yoni steams, Womb Restorer is formulated specifically for women with fibroids trying to conceive naturally.
These are not just any yoni steam herbs!
Dong quai warms, tones and rejuvenates your uterus, increasing circulation and restoring proper function. It is a female reproductive tonic aiding in fatigue and low energy in women often resulting from fibroids and anemia. It also helps balance estrogen hormones and normalize the menstrual cycle. As well, it reduces excessive menstrual cramp pain that may be due to fibroids. Dong quai removes and limits excess tissue cell growth, such as fibroids, including scar tissue & adhesion formation.
Dandelion helps support and cleanse the liver. Promotes elimination of toxins, and excess estrogen hormones. Helps your body maintain a regular fertility cycle and is detoxifying.
Rosehips helps reduce painful periods regulate irregular menstruation and to control heavy periods. Rose's astringency and decongestant properties are very beneficial for fibroids.
Vitex helps regulate heavy, long and frequent menstrual blood flow, and helps to regulate menstruation after stopping birth control. It also encourages ovulation faster and lengthens short luteal phases, preventing miscarriages.
Ginger root helps improve blood flow to your womb, restoring circulation and reversing any stagnant energy or tissue and blood from forming existing or future fibroid growths.
Mugwort eliminates abnormal uterine growths.
WHY AM I MAKING THIS OFFER NOW?
In preparation for the official Launch in a few weeks, I have begun ordering herbs and Supplies out of my own pocket.
However, late one night, I went and ordered the wrong measurements when ordering the packages for the yoni steams by mixing up the length and the width before going to bed. To my surprise my intended 4 – 6 oz bags arrived as a 2 oz bags instead.
I was laughing at myself, but this was a major setback, until I decided to make this an opportunity for you to sample the herbs I've ordered so far.
HOW LONG IS THIS OFFER AVAILABLE?
To be honest, I don't know. I am initially making a small batch for several 1 or 2 oz samples. Then I will use some herbs for photos and save the rest to combine with the other herbs I'll order for Launch day or just order more herb. But this was not planned but it's turning out to be a good idea for now.
HOW MANY SAMPLES AM I MAKING?
I'm going to do a quick test to see if I should even do this so for now, these samples are only available to the first 20 women. So I'm only making enough for about twenty samples.
WHAT BLENDS ARE AVAILABLE FOR SAMPLES?
Right now only the Womb Restorer Blend is available for samples because that is the blend I've begun ordering the most herbs for.
This includes organic Dandelion, organic Vitex, organic Rosehips, organic Ginger, organic Dong Quai and organic Mugwort.
WHY ISN'T IT AVAILABLE ON MY ONLINE STORE?
I put a lot of work into setting up my online Shopify store, however this setback made it hard for me to launch before the deadline of my Shopify trial and I don't want to set up a second account. So I will use some of the money I make to restore my account. By then I will be ready to launch and possibly end this offer.
WHY WOULD I END THIS OFFER?
This is not intended to be a quick fix or something you do occasionally and is really for serious go-getters who want to nip fibroids and infertility in the butt. My goal is to help you see significant favorable results which may strategically take up to 12 yoni steam sessions and the reason larger yoni steam bags/ quantities are necessary.
Although some women my achieve successful pregnancy results after one or two steams, shrinking fibroids and reversing the damage caused by them to your uterus, tubes, ovaries and other organs may require more steaming sessions. And ideally eliminating fibroids completely before trying to conceive can create a better environment for baby and better cycles for you in the long run.
HOW MUCH ARE THE SAMPLES?
Womb Restorer Yoni Steam is available for Only $9.99 (includes shipping and 1oz of all organic Dandelion, Vitex, Rosehips, Ginger, Dong Quai & Mugwort. This is an over $27 value due to the potent quality and semi-customized exclusivity of these herbs.
HOW MANY YONI STEAMS IS THIS ENOUGH FOR?
This sample is ideal for one (1) yoni steam but enough for up to two (2) yoni steams. The herbs are very potent and powerful enough to begin producing results by your first or second steam. However, results vary and you may need up to 12 yoni steams to see a significant result.
DO I HAVE ANY TESTIMONIALS?
No. I'm in pre-launch mode. I haven't drove any ads to this offer, we haven't officially launched and I've only recently started promoting it. Only you and a few other women have seen or taken advantage of this offer. Of the few that do, only a very small percentage will leave feedback either way. Due to the highly specific yoni steam herb formulation and yoni steaming being a relatively unknown technique, many women still are unaware of the benefits of yoni steaming. Furthermore, as a fertility coach my highest goal is not to sell yoni steams, so I am not relying on testimonials from yoni steams as evidence of their effectiveness or social proof to give you the highest transformation. I am making this offer available to meet the demands of women who need more tailored yoni steams so you can see for yourself. I would appreciate it if you would like to leave your feedback that you do so between two days and 2 cycles after trying your sample by email.
HOW DO I KNOW THESE HERB WILL WORK?
I have researched and used herbs successfully for myself, my family and my clients. I also have a course on fertility herbs for women including a section on fibroids. These herbs are selected due to either their traditional use in Traditional Chinese Medicine (TCM), studies or reported use in treating either fibroids and or fertility from various sources.
However, I am not a medical doctor and don't claim to be or claim these herb will cure, treat or heal anything. Your results may vary. If you have any known or unknown medical conditions that contraindicate the use of, or if you are skeptical about yoni steaming or the effectiveness of these herbs then this method and these herbs should be avoided.
HOW CAN YOU ORDER YOUR YONI STEAM HERBS?
Since my store is not set up yet, you can only get your sample if you reply with your Full Name, Email and Address (email me first if outside U.S. or Canada), plus Send $9.99 HERE.
HOW LONG WILL SHIPPING TAKE?
Once you send your shipping info and $9.99 your order will be processed and shipped within 2 – 3 business days.
Yoni steaming is one of the best natural fertility methods and has helped many women improve fertility by melting their fibroids away.
Are you next???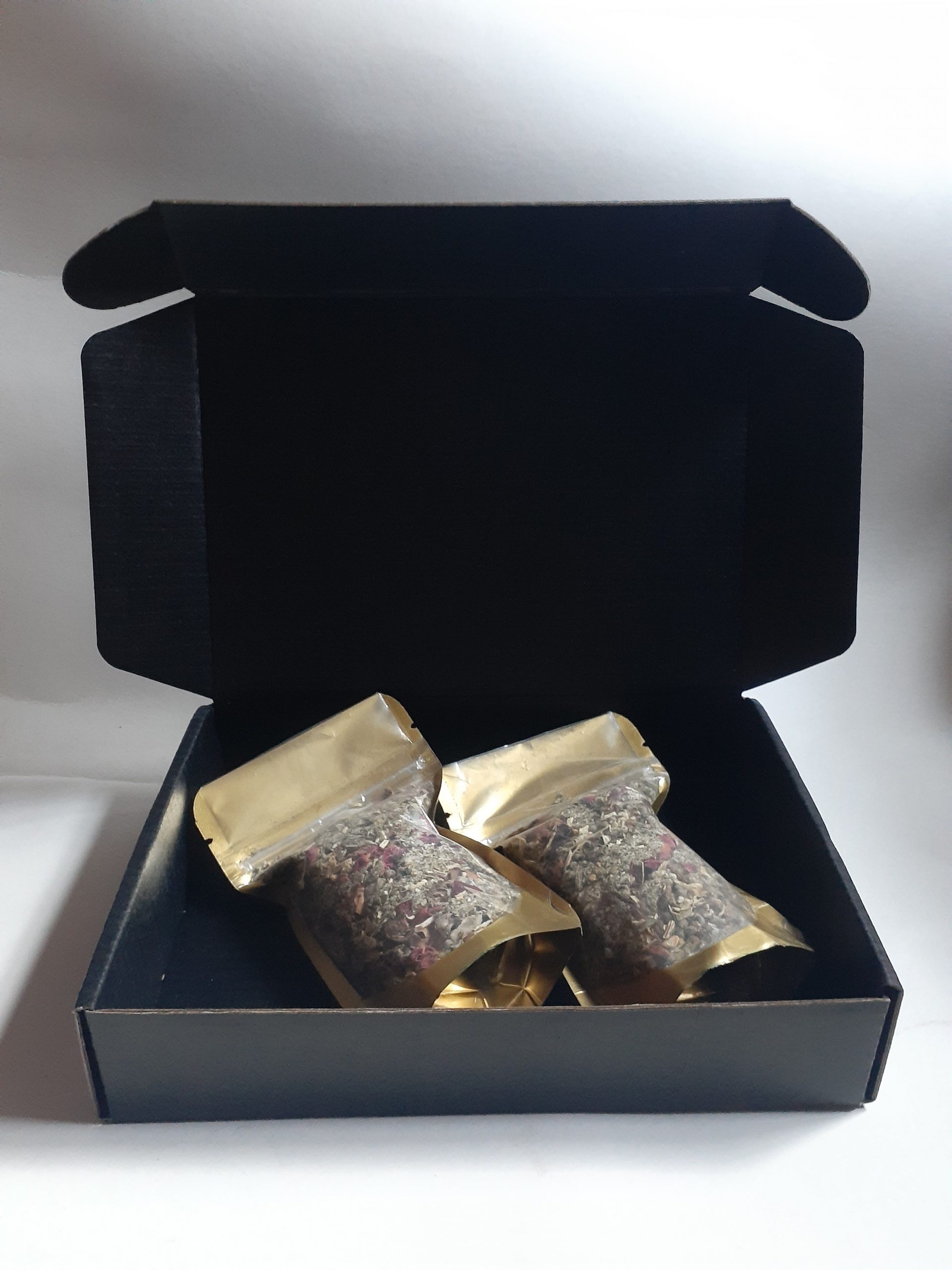 1 oz WOMB RESTORER YONI STEAM HERB BLEND
YONI STEAM INGREDIENTS:
Organic Mugwort (Artemisia Vulgaris), Organic Dandelion, Organic Ginger, Organic Dong Quai, Organic Vitex, Organic Rosehips
ABOUT WOMB RESTORER YONI STEAM
Benign tumor growths in your womb can make periods seem endlessly painful and trying to conceive tough, plus make regular activities challenging.
WOMB RESTORER YONI STEAM BLEND can help restore fertility and womb health by shrinking womb abnormalities, minimizing uterine pain, swelling and inflammation in your uterus. This astringent and decongestant effects may also improve appearance and feel of your lower abdomen.
WOMB RESTORER can also regulate your heavy menstrual flow and restore lost energy and fight fatigue due to excessive bleeding as a result of bulky uterine growths.
WOMB RESTORER YONI STEAM BLEND helps increasing circulation and dissolve womb stagnation to bring fresh oxygenated blood and nutrients to your womb which helps flush out dead weight from you womb. At the same time, Womb Restorer improves digestion and stimulates your liver to detoxify the excess estrogen that feeds these benign tumors.
All orders Shipped within 2-3 business day
Organic Mugwort (Artemisia Vulgaris) – Reduces pain; Used in Moxabustion for fibroids.
Organic Dandelion – Detoxifies excess estrogen and toxins from liver.
Organic Ginger – Reduces swelling and inflammation.
Organic Dong Quai – female reproductive tonic for fatigue and low energy in women.
Organic Vitex – Regulates heavy menstrual flow.
Organic Rosehips – Shrinks and tightens tissue cells. Regulates cycle and length of bleeding.
INSTRUCTIONS:
Pour 1 oz contents into stainless steel pot. Add 1 gallon water. Bring to a boil. Turn off stove and let steep 5-7 minutes but do not let cool. Should still be hot. CAUTION! Transfer hot liquid to yoni steam chair, bidet, bowl or seat. If using induction hotplate, keep heat on lowest setting. Test with hand to ensure cool enough to sit your vagina over. If too hot after seating, get up right away and let cool more. Should be comfortable and relaxing. Reheat as needed. After 20 – 30 minutes discard contents (or refrigerate for up to 1 additional use). Discontinue use if you're not comfortable or experience any unwanted reactions.
DISCLAIMER:
Not intended to treat, cure, heal or diagnose any medical condition. Do not use if pregnant or breastfeeding without consulting your medical practitioner. Avoid if you have any contraindications with any of these herbs.