Relaxing Red Raspberry Loose Leaf Fertility Tea
Tone & prepare your womb for pregnancy...
Minimize uterine growths & excessive bleeding!
Raspberry leaf is a great fertility herb that helps tone and strengthen the uterus in preparation for pregnancy.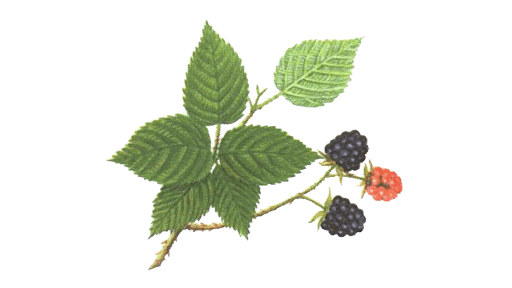 ✔  Supports Cycle & Lessens Cramps!
Red raspberry leaf is a traditional tonic and is known as the "woman's herb". Has been used traditionally to support the reproductive system. Helps to reduce cramps and support healthy menstruation cycles.
✔  Tones and strengthen the uterus!
Before conception, raspberry leaf tea is used to support uterine health by soothing and toning uterine muscles to sustain healthy pregnancy. After conception, consuming red raspberry leaf continues to prepare your womb for labor and childbirth and supports milk supply.
✔  Supports implantation!
One of red raspberry leaf's best qualities is that it assists with embryo attachment to the uterine wall.
✔  May minimizes miscarriage & Lengthen luteal phase!
This herb is high in phyto-progesterone and helps to maintain a pregnancy to ward off the risks of early miscarriage especially due to a weakened uterus. May also help raise progesterone to extend short luteal phase.
✔  Relaxes & nourishes your reproductive system!
It has a relaxant effect and is high in vitamins  and minerals such as magnesium, calcium, iron, potassium, and vitamins A, B, C, & E.
✔  Tightens tissues & reduces excessive bleeding!
Red raspberry leaf may also be beneficial for women with abnormal uterine growths due to raspberry leaf's astringent effects which help shrink and contract internal and external tissues and minimizes excessive bleeding.
✔  Fresh tasting & Caffeine FREE!
The pleasant taste of fresh red raspberry leaves is great alone or added to other beverages. It gives other beverages and remedies a more delicate yet robust boost of flavor. Red raspberry leaves are the most pleasant compared to all other remedies. Indulge in a mildly fruitier and tannic flavor similar to black tea, or Earl Gray without caffeine.
✔  Top quality, 100% Organic!
Fresh, 100% organic and thoroughly dried herbs. Sourced from only the best suppliers in the herbal industry. Only food grade or therapeutic grade quality used. Rest assured knowing your herbs are minimally processed and debris free.
✔  Long Lasting, PLUS Save over 50%!
Get more when you get bulk, fresh, loose red raspberry leaf herbal tea. Compared to pre-packaged tea bags brands, you'll get up to 4x's more and save over 50%!
Red raspberry leaf for fertility is an excellent choice for women wanting to improve fertility naturally.
Precautions:
May cause nausea
May cause abortion/ miscarriage in early pregnancy
Avoid if taking certain medication:
atropine, theophylline, ephedrine etc.
Disclaimer :
Statements regarding dietary supplements have not been evaluated by the FDA and are not intended to diagnose, treat, cure, or prevent any disease or health condition.
Only logged in customers who have purchased this product may leave a review.